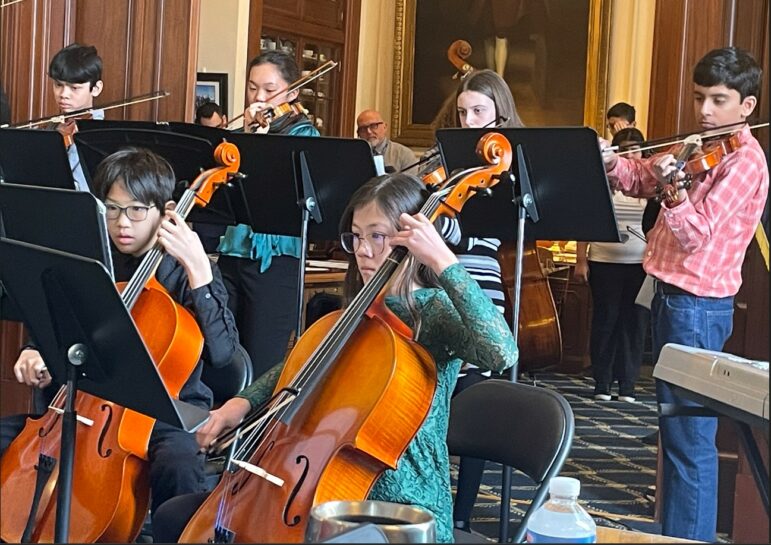 By PAULA TRACY, InDepthNH.org

CONCORD – Fifteen million dollars in funding for a new nursing home for Strafford County, $750,00 for a new child care center for Concord, more electric vehicle charging stations for Lancaster and Peterborough, and water projects for a number of communities were approved by the Executive Council Wednesday along with a proposal to change its controversial procedures for voting.
Perhaps the largest grant ever was approved for Strafford County – $15.3 million to cover 40 percent of the costs for a new, 215-bed nursing facility in Dover. It follows about $25 million in zero percent, forgivable loans for Sullivan County to rehabilitate its nursing home using federal COVID-19 relief funds.
The money is made available through $50 million in the County Nursing Home Infrastructure Program which provides funds for capital investments designed to help reduce COVID-19 outbreaks in the most vulnerable populations in the state.

To date, the state has had almost 3,000 deaths from the highly transmissible virus which first surfaced in the state three years ago. About 44 percent of those lives lost were in nursing home populations.
The $15,353,548 will be used for Riverside Rest Home, 259 County Farm Road.
CHANGE IN VOTING RULES
Following a recently discovered and long-standing practice of Republican Executive Councilor David Wheeler of Milford to record some of his votes after the meeting ends, the council unanimously voted to ask Gov. Chris Sununu to eliminate that practice and change their procedures to ensure that votes taken at the council table will be recorded "at the time the question is called."

The governor said he would place it on the agenda for the next meeting and said he supported the change in the process.

Attorney General John Formella was asked by Wheeler if this was the process to take and he was told it would be an acceptable route but the governor needs to place it on the agenda for a vote.

While none of Wheeler's votes changed the outcomes of the votes, some councilors said the practice should change to improve public information and transparency.

Wheeler confirmed he has a practice of handing a list of his "no votes" to the recording secretary after the meeting has adjourned to be included in the minute's record, regardless of whether he verbally opposed or supported the contract at the time the voice vote took place.
Executive Councilor Cinde Warminton, D-Concord, discovered the practice and called Wheeler on it as wrong.

A review of Wheeler's "no list" given to the Secretary of State's office for the past three meetings immediately after each adjourned shows that he voted "no" on 19 contracts and two of the governor's nominations, while in some cases, Wheeler was silent when the vote was taken and it passed.
At Wednesday's meeting, Wheeler voted no on two contracts. He also handed a list of his "no votes" to the recording secretary.

QUINN RENOMINATED TO THE TOP SAFETY JOB, AND TIFFANY EDDY TO REPLACE HOLLOWAY
Robert L. Quinn of Seabrook has been renominated by Sununu to another term as commissioner of Safety. The term, if confirmed will be through March 2027 at a current salary of $142,272.
Quinn has been under public scrutiny for months because of a whistleblower suit. Recent allegations claimed Quinn pushed Gun Line employees to rush through background checks on gun buyers and started a campaign of retaliation against the staffer who objected, according to a new filing in the whistleblower complaint brought by Tiffany Foss.
In December, Mike Garrity, Formella's spokesman, was asked if Quinn was under investigation and said: "We can neither confirm nor deny any potential NH DOJ Public Integrity Unit matter responsive to your request, as to answer otherwise could reasonably be expected to constitute an unwarranted invasion of personal privacy…."
Also nominated for another term in Safety were Eddie Edwards of Dover and Steven Lavoie of Allenstown, both as Assistant Commissioners of Safety.
Retired broadcaster Tiffany Eddy of Dunbarton has been nominated to the Community College System of New Hampshire Board of Trustees, to replace Paul J. Holloway of Rye who resigned. The term, if confirmed will be through June 2026.
CHILDCARE FACILITY APPROVED
The council approved $750,000 in federal CARES Act funds on behalf of the Boys & Girls Club of Central New Hampshire to support the rehabilitation of the former Penacook Community Center at 76 Community Drive, Penacook into a childcare facility.

The City of Concord requested the Community Development Block Grant funds, noting there was a 600-slot shortage of childcare spaces in the city.
When complete, the 8,000-square-foot facility will add 91 childcare slots of which 47 will be available to low-moderate-income families.
Katherine Easterly Martey, executive director of the CDFA, said this is part of a new level of resources totaling $14 million for such help.

NEW EV CHARGING STATIONS IN PETERBOROUGH AND LANCASTER
The council approved two grant agreements with Global Montello Group Corp. of Waltham, Mass. totaling almost $500,000 for the installation of electric vehicle charging stations in Peterborough and Lancaster.

The money comes from the Volkswagen Trust Fund. The location in Peterborough is at 113 Grove St. and at 202 Main St. in Lancaster. Both are existing gas stations.

Executive Councilor Janet Stevens, R-Rye, expressed concerns for pricing at EV charging stations when 80 percent of the project costs are provided through this fund.
Executive Councilor Joe Kenney, R-Wakefield, said he would like to see more in the Conway area as it is a tourist destination.

COUNCIL APPROVES $3.5 M TO TRACK INFECTIOUS DISEASES
A contract with a Needham, Mass. firm was approved to develop and maintain a new electronic infectious diseases surveillance system within the state, which will improve the data management of infectious diseases reported by law.
Councilor Wheeler asked if this contract tracks information about whether or not a person has been vaccinated for COVID and other diseases.

Trish Tilley of the state Department of Health and Human Services, said that is not the main focus.
It could potentially contain information about the case "but it is really about the lab report on the patient's conditions," she said, and the registry will track more than COVID-19 including Chlamydia and Lyme Disease.
"If vaccination is important to treatment, it may be included in there," Tilley said.

WINDHAM MUSIC
The council and governor were entertained by students from Windham Middle School and Windham High School. The younger musicians, all with stringed instruments played "Storm." The High School musicians played a piece by Vivaldi.
The governor also recognized Music in Schools month in the state.

GUARD CALLED UP TO NH PRISON FOR MEN
Due to a lack of adequate staffing at the New Hampshire State Prison for Men in Concord, 18 members of the National Guard have been called up to serve there for the next three months.

The prison currently has a vacancy rate of 51 percent of the positions, said Helen Hanks, commissioner of the Department of Corrections. Many staffers have been working overtime to fill the needs which were identified as a concern as far back as 2017.
Councilor Warmington asked and was told that the guard members called up are not being taken from existing first responders.
Starting pay is at $20 an hour currently and there is an increase in pay coming but Hanks said
New Hampshire State Prison for Men needs to have competitive pay.
She said there are gains in filling vacancies in other prisons.

FRANKLIN, CONCORD, AND NASHUA GET GRANTS FOR WATER, SEWER
Two grants were approved, each about $1.5 million for the City of Franklin for water system improvements and a sewer replacement project.
The Department of Environmental Services also requested and received approval of $35.8 million for wastewater facility projects on Hall Street and Hannah Dustin Pump Station in Concord, at six locations in Nashua and at Peirce Island in Portsmouth.
CHUCK GRASSIE SWORN IN
State Rep. Chuck Grassie, D-Rochester was sworn in by the governor as a member of the State House after a special election last month in Ward 4. In February, Grassie received 568 votes and Republican David Walker 451 votes.
This makes the House count 201 Republicans and 198 Democrats with one seat still vacant, although a special election in Nashua is planned for March 28.

BRACELETS TO PREVENT OVERDOSE DEATHS
Executive Councilor Ted Gatsas, R-Manchester, is on a mission to find funds to allow every school student in the state to receive rubber bracelets warning that no experience is safe with drugs. He said he met three families recently impacted by deaths and was told the state had about 440 deaths last year and is on a projected track to see a seven percent increase in overdose deaths in 2023.

Education Commissioner Frank Edelblut said he would look to find a funding source for such an awareness effort. Sununu and each member of the council were given and were wearing the sample bracelets at the meeting Wednesday.