Listen here: https://feeds.podetize.com/zQclKDJjw.mp3
In her 89 years Evelyn Auger has served her state – she worked for Health and Human Services for many years; served her family, raising five children and served her community with more than 40 years as a planning board member and a few terms as a selectperson in her hometown of Sanbornton, New Hampshire. You might think that with all this she wouldn't have time for anything else but you'd be wrong. Evelyn has spent much of her life bringing historic women to life in words and dress.
It all began when she did a solo performance for her local historical society about Sanbornton native "Mother" Gilman" whose fictionalized correspondence with her son Moses, from the various battlefronts of the Civil War she created from historic records of his time and regiment. In that first performance, Evelyn read both letters from Mother Gilman to Moses and from Moses to her. When the Historical Society asked her to come back for a repeat performance she recruited her grandson to play the role of Moses. With this first performance, dressed in everyday clothes, Evelyn was bitten by the acting bug; but something was still missing and it was right up her alley . . . period clothing. Evelyn loved both history and clothes so the wedding of historic fashion and historic figures was born.
Her next venture was Hannah Dustin in period clothing. Evelyn would immerse herself, first with the research into the history and fashions of the time and then convey the history by coming as her character.
Her longest-running and most requested appearance was as the famed Mary Baker Eddy.
In addition to her historic characters, she created a living documentary of "Mourning fashion and practices" over the years in which she and her neighbor Linda Salatiello would explain and model mourning mores and fashions.
Evelyn is also the author of numerous books created from historic documentation and – from time to time – her active imagination.
I sat down with Evelyn at her home in Sanbornton and interviewed her for this episode of New Hampshire Secrets, Legends & Lore.
Joining us for the visit and lending their voices to the discussion from time to time you will hear the voices of her daughter Carol Barbour, friend and neighbor Janice Leighton Boudreau, and William Hockensmith, Janice's husband.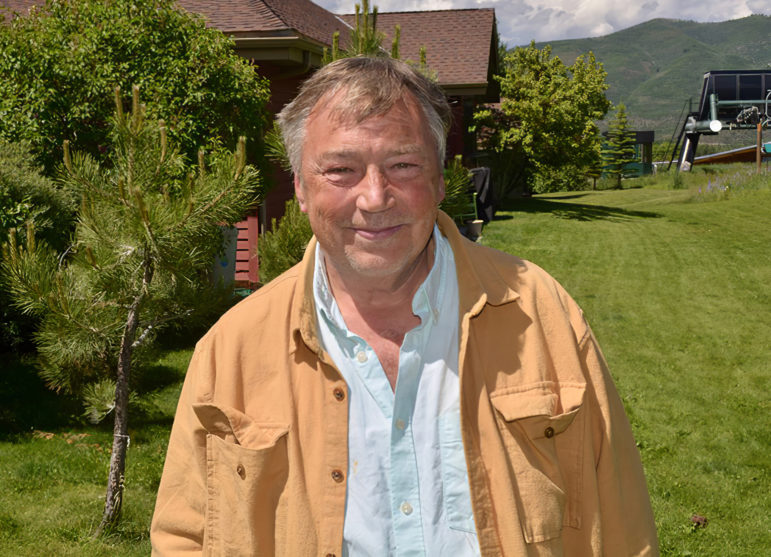 Wayne D. King
64 Monroe Rd., Bath, NH 03740
603-530-4460 Cell
waynedking9278@gmail.com
@wayne_d_king:Twitter
www.Anamaki.com