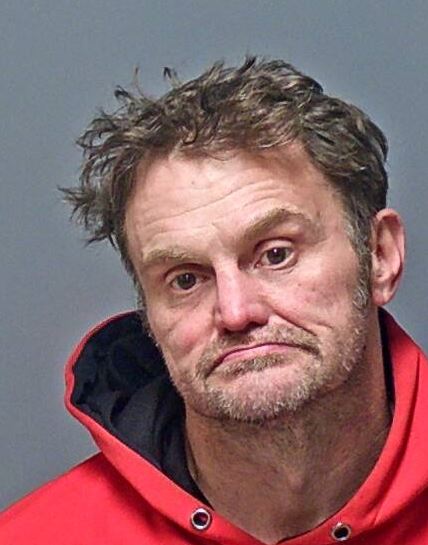 An arrest warrant is now active for 45-year-old George Theberge of Manchester in connection with the birth of a baby in the woods on Dec. 26, 2022, according to Manchester police spokesman Heather Hamel.

On Dec. 26, 2022, Theberge is believed to have been with the baby's mother, Alexandra Eckersley, 26, when she gave birth in a tent on the West Side of Manchester, Hamel said.
Eckersley, the adoptive daughter of Major League Baseball Hall of Famer and retired Red Sox broadcaster Dennis Eckersley, has already pleaded not guilty in connection with charges filed against her for allegedly abandoning the baby for more than an hour after the birth. She has reportedly been released on bail.

Eckersley told police she and her boyfriend were afraid they would lose their tent, which delayed telling police where the unattended newborn was on the floor in a tent.
The homeless crisis has also caused sharp words exchanged between Gov. Chris Sununu and Manchester Mayor Joyce Craig.
The Eckersley family has been critical of services for homeless and mentally ill people in New Hampshire.
"As in many states, the mental health system in New Hampshire is broken. The state hospital used to have 2,500 psychiatric beds," the Eckersley family said is a public statement recently. "Now there are less than 200 for more than 1.2 million citizens and the state was forced to eliminate another 48 beds this fall because of staff shortages. Without adequate inpatient beds for crisis, treatment and stabilization, a state mental system fails."
At the time of the birth the temperature was approximately 15 degrees and the baby was left alone in the tent for more than hour before police found the child, police said.
In an affidavit filed in court by Manchester police detective Scott Riley, Eckersley called 911 saying she had given birth in the woods of Manchester shortly after midnight Dec. 26. Along with Manchester fire and ambulance, police searched the area of 3 Electric St. for the newborn.
Also eight mayors, including Craig, have asked for more state support from Sununu.
Theberge is wanted on charges of Felony Tampering with Witnesses, Reckless
Conduct and Endangering the Welfare of a Child.

Anyone with information about Theberge's whereabouts should call Manchester Police
at 603-668-8711. You can also remain anonymous and call the Manchester Crimeline at
603-624-4040.