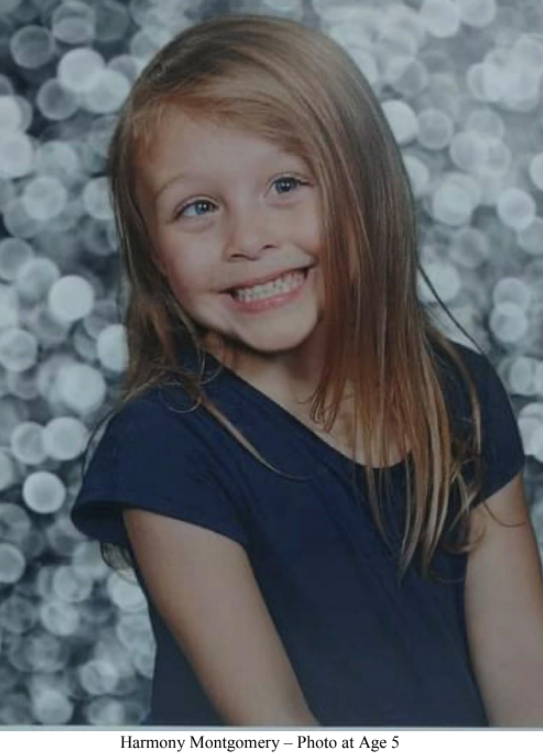 By NANCY WEST, InDepthNH.org

MANCHESTER – Kayla Montgomery, the step-mother of murdered Harmony Montgomery, 5, pleaded guilty Friday to two counts of perjury for lying to a grand jury in Hillsborough County Superior Court in Manchester.
In a plea deal, Kayla Montgomery will serve 1 ½ years in state prison before becoming eligible for parole and is expected to testify against her estranged husband, Adam Montgomery, when he goes to trial.
Adam Montgomery, 32, of Manchester, Harmony's biological father, was charged in October with causing the girl's death by repeatedly striking her in the head with his closed fist and mutilating her body. He was also charged with witness tampering in an attempt to cover up the murder that authorities now believe occurred on or about Dec. 7, 2019.
Adam Montgomery was being held in jail on unrelated weapons charges in October.
Harmony's case drew national attention. It was only last December that police began looking for her although she hadn't been seen in two years.
Harmony's body hasn't been found.