Ian Freeman said he put this video together from two angles and two different sources.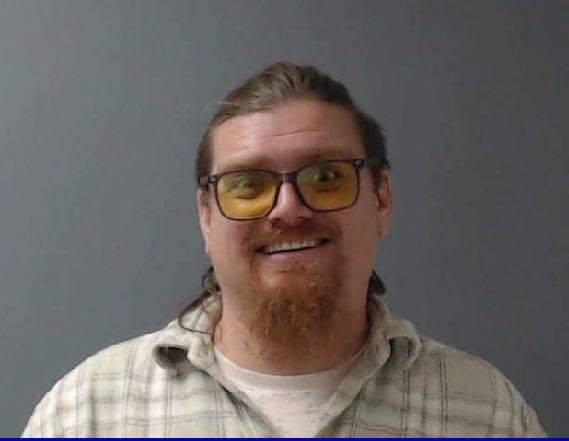 By NANCY WEST, InDepthNH.org
Libertarian activist Ian Freeman says Republican candidate for U.S. Senate Don Bolduc lied about being hit by activist Joseph Hart before Bolduc's debate with Democratic U.S. Sen. Maggie Hassan at Saint Anselm College Wednesday night.
Freeman posted a blog post on FreeKeene.com Thursday morning and provided video clips from two angles of the incident in which Bolduc can be seen summoning police and yelling, "He hit me" several times.
Bolduc made a vague reference during the debate to being assaulted on the way into the event at the college's Institute of Politics.
Freeman said the video clips (as seen above) came from two sources, the first one from an online post by Chao Kelly that was discovered by Bill Barger and the second by activist Christopher Waid.
Hart, who is also known as Joa of Breaking the Flaw, was arrested and charged with disorderly conduct and criminal trespass, according to a Goffstown police news release.
Bolduc told WMUR Thursday at the noon news report that he wouldn't call what happened an assault and also said he didn't assault Hart.
Bolduc's campaign spokesman Kate Constantini provided a statement to InDepthNH.org calling what happened an "attempted punch."
"As the General said on stage last night, it's time to lower the temperature of the political discourse in this country," Constantini said. "Prior to the debate, an individual in the crowd gathered outside attempted to punch the General and was quickly apprehended and arrested. We are grateful to the quick response from law enforcement on the scene."
Freeman said in his blog: "Joa never threw a punch nor did he even try to touch Bolduc. He did approach him and yell at him about being a warmonger, that's it. Bolduc on the other hand immediately pointed Joa out to police, who then took him into custody as Bolduc yelled, "He hit me!" multiple times.
"The video clearly shows that it was in fact Bolduc who hit Joa, then feigning that he'd been hurt in the same arm with which he hit Joa. Bolduc's supporters then roughed up Joa even further, but police didn't arrest any of them," Freeman wrote.
In a brief phone interview, Freeman said he moved to New Hampshire as part of the Free State Project, a political migration movement and resigned from the organization in 2016, but still considers himself a libertarian activist.
The Free State Project, which has encouraged thousands of like-minded libertarians to move to New Hampshire, was founded by Jason Sorens when he was a graduate student.
Sorens now works at Saint Anselm College where he is the director of research and education at the Center for Ethics in Society.
Sorens didn't immediately return a phone message seeking comment.
Freeman said he will be discussing the incident with Hart on Freeman's radio show FreeTalkLive.com Thursday evening from 7 p.m. to 10 p.m.
A news release issued by Goffstown Police Lieutenant Thomas J. Hammond, said before the debate at the college's Institute of Politics, dozens of supporters were on hand for both candidates.
"During that time, St. Anselm College instructed a male party that they were no longer welcome on their property. That person was identified as: Joseph Hart, 37 years old, Greenville, R.I.
"A short time later, a disturbance occurred when Mr. Hart approached Mr. Bolduc who was greeting his supporters. Officers converged on the area and all parties were separated. Following that disturbance, Mr. Hart was taken into custody by the Goffstown Police Department and charged with criminal trespass and disorderly conduct.
"Hart was processed and released on personal recognizance bail and will be arraigned on December 1, 2022 at the Goffstown District Court. This incident remains under investigation. Anyone with additional information is asked to contact Detective Sergeant Kevin Laroche at 603-497-4858," the release stated.
Freeman is a Keene libertarian activist who was charged federally last year with five others with operating a business enabling customers to exchange more than $10 million in currency for virtual currency charging a fee for the service. Four have pleaded guilty and charges against one person were dropped.
Jury selection in federal court is set for Dec. 6.
"I didn't do anything wrong. No one was harmed and we're taking it to the jury," Freeman said. Those who pleaded guilty were intimidated by the government, he said.
Freeman said he won't be voting for Bolduc or Hassan. He will be voting for the libertarian candidate Jeremy Kauffman, who was not allowed to participate in the debate.
Freeman of Keene ran as a Republican in the recent primary for state Senate and lost, but said he got 36 percent of the vote without doing any campaigning.