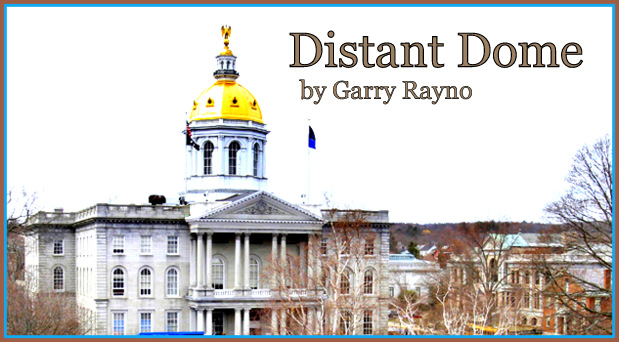 By GARRY RAYNO, InDepthNH.org
Many people just want the pandemic to be over, from your local restaurant to the President of the United States.
The third winter of this plague is about to begin, and officials are talking about preparing for another surge.
Although many political leaders from the president to the governor want the perception to be that daily life is approaching what it was before the pandemic began, their actions say something else.
In New Hampshire and across the country, mixed messages are being sent and that has been a problem since the pandemic began.
On one hand, masks are no longer required on public transportation or in airports, bus stations or subway stations. Hospitals have relaxed some rules, but not mask mandates.
Drugs are available to quell the symptoms, but also produce rebound COVID in some and are often not prescribed enough or quickly enough to make a significant difference.
And there are more and more people suffering from long COVID or with other health issues once the coronavirus infection ends.
And the virus is killing people at about three times the rate of the "normal flu," making it far more deadly to those who contract it.
This week's report from the Department of Health and Human Services is not encouraging.
The agency reports 1,671 new cases compared to 1,318 two weeks ago. The current daily average of new cases is 272, which is an 8 percent increase over the previous week.
Hospitalizations are also increasing with the state listing 37 people being treated for the disease this week, up from 24 a week ago.
The more accurate New Hampshire Hospital Association website lists 39 patients treated for COVID and 127 patients with COVID in hospitals across the state.
COVID deaths have continued although the percentage has gone down. For the last two weeks, 16 people in New Hampshire died from COVID, which is slightly more than one a day and still devastating if it happens in your family.
To date, 2,690 people have died in New Hampshire from the disease and 348,552 people — or about one-third of the state — has had COVID probably more.
While little is being said officially from the governor's office, the state is planning for a significant fall and winter COVID surge as occurred the past two winters.
The state restored its mobile vaccine program this week to provide clinics and home-based vaccines for those who cannot access an outside clinic or pharmacy.
"As we move into the fall and winter, we want to make sure everyone has access to the updated COVID-19 booster doses that better protect against the most recently circulating COVID-19 variants," stated Patricia Tilley, Director of Public Health Services in a press release announcing the return of the mobile vans. "We know there are barriers to vaccine access, and the homebased and mobile vaccination clinics, once again, will help to close that gap."
Federal American Recuse Plan Act money will pay for the program through February.
The Department of Health and Human Services also plans to use ARPA money for a new vaccination and testing program to also help address the expected surge.
Although most public health officials do not anticipate the surge to be as significant as last year's when there were 3,000 new cases a day at times, they do expect a significant surge.
The department is asking the Joint Legislative Fiscal Committee Friday to approve $8.9 million in ARPA funds to ramp up the state's testing and vaccination programs.
DHHS Commissioner Lori Shibinette said the money will be used to ensure people have access to the state's healthcare system for COVID-19 vaccine and testing services by supporting healthcare providers during a potential surge.
She noted at the height of the COVID-19 surge in January 2022, there were more than 3,000 new cases a day and hospitals exceeded their capacities.
Hospitals and Long-Term Care Facilities (LTCFs) experienced significant staffing shortages, she said, that further decreased capacity.
The federal money will be used for four programs aimed at preventing widespread hospital capacity issues as well as increasing access to vaccines and treatments for those who may not have insurance of a personal care physician.
The biggest share of the money — $3.38 million — would set up a telehealth program that would allow people with early COVID symptoms to have better access to antivirals such as Paxlovid to prevent more severe cases that could result in hospitalization.
A contracted provider would provide seven-day-a-week, electronic eligibility screening for an antiviral drug.
Someone with symptoms would have access to a qualified provider to see if the person would benefit from the antiviral drugs, according to information from the agency.
People who qualify would receive a prescription before the consultation ends and could fill at a local pharmacy or through an overnight pharmacy mail service.
Another program offers rebates to vaccine providers who serve uninsured or underinsured patients. The state would provide up to $2.5 million to the providers at the current Center for Medicaid and Medicare Services approved reimbursement rate.
The money will offer financial stability to the providers who offer clinics, Shibinette said.
About $500,000 will be set aside to pay municipalities for first responders so they will be available if a state-sponsored emergency vaccine clinic is needed.
The program would also use $2.5 million of the money to help hospitals and long-term care facilities hire and retain workers, an ongoing challenge for both institutions even before the pandemic hit.
"Supporting a robust healthcare system has immediate and long-term impacts," Shibinette wrote to the fiscal committee. "Increasing access to COVID-19 vaccines and testing and creating a sustainable healthcare infrastructure supports individuals, families, and communities by creating access to healthcare services that may not otherwise be available and by alleviating strain on New Hampshire's healthcare system."
While the fiscal committee will probably approve using the federal money for the program Friday, the question becomes if it becomes another target of the anti-vaxxers and anti-maskers who protested at two Executive Council meetings and slowed down the rollout for children's COVID vaccines and booster shots for the elderly and immunocompromised.
Although no one has said, you have to wonder if lives were lost needlessly by the month-long delay caused by those who believe in mob rule and the tyranny of the minority.
With another winter of uncertainty approaching, let's hope that doesn't happen again, and if it does, those responsible are truly held accountable for their actions.
The vast majority of the state want to see the vaccine and testing take place to help end the disruptions in the healthcare system brought on by the pandemic.
Garry Rayno may be reached at garry.rayno@yahoo.com.
Distant Dome by veteran journalist Garry Rayno explores a broader perspective on the State House and state happenings for InDepthNH.org. Over his three-decade career, Rayno covered the NH State House for the New Hampshire Union Leader and Foster's Daily Democrat. During his career, his coverage spanned the news spectrum, from local planning, school and select boards, to national issues such as electric industry deregulation and Presidential primaries. Rayno lives with his wife Carolyn in New London.