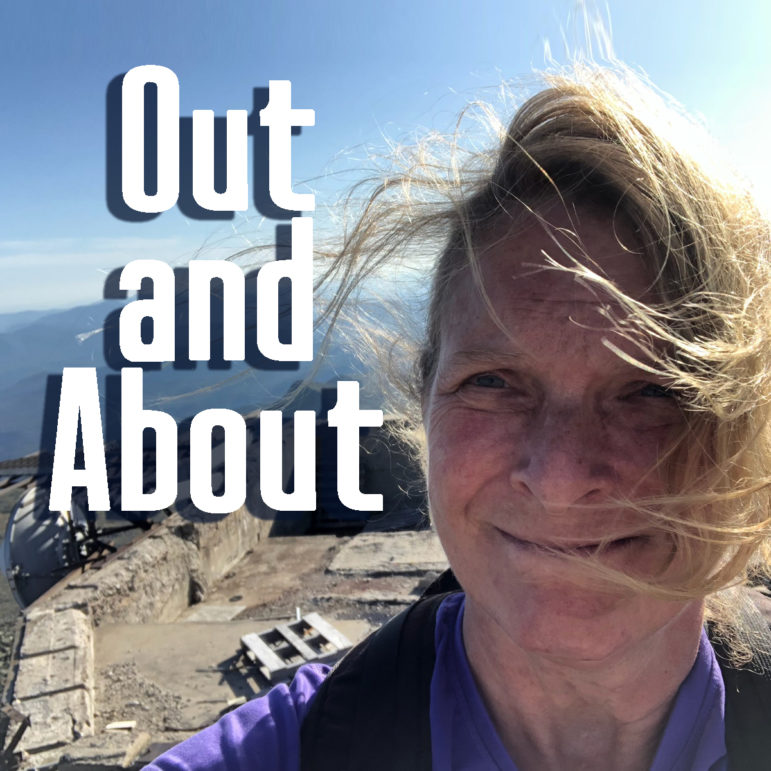 By PAULA TRACY, InDepthNH.org

SANDWICH – October is fair season in New Hampshire and for good reason, attendance is expected to be up this year.

After a few years of a pandemic social distancing, COVID-19 is not over but lots of relatively safe outdoor events await and expect people to flock back to brew fests, pumpkin fests, agricultural fairs, and a few new events this year.
The changing leaves against the mountainous background draw many to the region and out-of-country visitors again, particularly from Canada now that the border has reopened without COVID-19 restrictions.
The fact gas prices are down more than a dollar on average since the summer and increased wages have balanced out a bit of the inflationary concerns, state officials think this month will see record travel spending.
A list of all the festivals the state could collect is here https://www.visitnh.gov/things-to-do/events-calendar/festivals.
This weekend, the Deerfield Fair kicks it off for the month of activities with a true agricultural experience and lots of competition.
Go to https://deerfieldfair.com/ for more information.
There is a new sort of fair, in Sandwich, for those who love the outdoors.
You may not have heard of this one. It is not the Sandwich Fair, which is Oct. 8-10 https://www.thesandwichfair.com/.
This one is called MOO.
Museum of the Outdoors and it is on Saturday, Oct. 1 at Camp Hale on the northern shores of Squam Lake.
This is a pop-up event featuring a series of creative installations from 1-3 p.m., on Squam Lake in Sandwich.
Over 20 local and regional "creators" will install their work that morning, open it to the public in the afternoon, and break it down by the evening. It's a one-afternoon, leave-no-trace, cultural event.
MOO installations will include sculpture, fine art, music, performance, and conceptual pieces.
Camp Hale is a 100-year-old summer camp that serves Boston youth in Center Sandwich.
It is a beautiful setting that offers open spaces and woods along the shores of Squam Lake but the terrain is steep and rugged in places and unfortunately not handicap accessible.

The Squam Lakes Conservation Society will provide light beverages and food. MOO is free and celebrates creativity, community and the outdoors. Camp Hale is located at 92 Millbridge Road, Sandwich, N.H.

Another great outdoor festival Warner Fall Foliage Festival is October 8-9. This is run by the community of volunteers and includes live performances from local bands and crafts.
It has not been held since 2019.
For more information visit https://wfff.org/
In Littleton, Oct. 1 is another new event aimed at attracting visitors and outdoor enthusiasts to become residents. GRANITEER, Granite Outdoor's lifestyle festival will feature a concert by New Hampshire natives Roots of Creation.
Samantha Trombley, marketing manager for the Granite Outdoor Alliance said this is a unique concept.
"We're bringing in over two dozen sponsors and vendors to showcase the outdoor-oriented live, work, play lifestyle folks can find in New Hampshire. Some of the big names include Burgeon Outdoor, Terracea, White Mountain Puzzles, Ski New Hampshire, Schilling Beer Co, Reklis, Wildcat Mountain, Cranmore Mountain Resort, Omni Mount Washington Resort, Bretton Woods, and more," she said.

It will be held at the Riverfront Commons in Littleton, with doors open at 3 p.m., and music and vendors from 4 to 8 p.m.

"By pulling back the curtains on career opportunities, community involvement, and the plethora of outdoor experiences, we hope folks from all walks of life, from young professionals to families, will get a taste of the high quality of life in the Granite State," she said.

"New Hampshire isn't just a weekend getaway, it's a way of life," Trombley said.
Before the festivities begin, Granite Backcountry Alliance, together with PRKR Mountain Trails, will be hosting a glade day on Parker Mountain in Littleton to expand the mountain bike park to accommodate backcountry skiing in the winter. The volunteer strategy is designed to offer a hands-on experience developing community recreation amenities and serves to funnel many out-of-state backcountry skiers and mountain bikers to Littleton during the off-season, coming from areas such as Boston, Portland, the Seacoast, and southern New Hampshire.

All glade day and GRANITEER volunteers will receive free admission to the festival. Tickets and event information are available at https://www.graniteoutdooralliance.org/graniteer.
Another fun outdoor event, The White Mountain Oktoberfest will be held in Lincoln at the base of Loon Mountain, Oct. 8-9.

It's free to attend. Activities include a stein-hoisting competition and keg toss and children's activities.
https://www.loonmtn.com/events/oktoberfest
There are also a few beers to toss in Portsmouth when the New Hampshire Brewfest is held on Oct. 8 https://nhbrewfest.com/in in partnership with Cisco Brewers and Prescott Park. This is for those age 21 and up only and admission gets you a five-ounce cup you can fill up to try various beers.
The weekend after that, the fun continues in the North Country.
Riverfire is going to be happening again in Berlin on Oct. 15.
Using boom piers built in the Androscoggin River in the days when it was used to flow lumber to the mills, fires are placed on them at dusk and the whole river seems to light up. https://www.androscogginvalleychamber.com/riverfire-festival.
Keene is back at it again, trying to win the world record for the number of jack-o-lanterns on Oct. 15. For more information visit
https://www.thekeenepumpkinfestival.com/
On Oct. 29, Laconia will also be having its Pumpkin Festival, closing the streets downtown for some spooky fun. https://www.nhpumpkinfestival.com
Correction: The original story included outdated travel forecast information from the state.