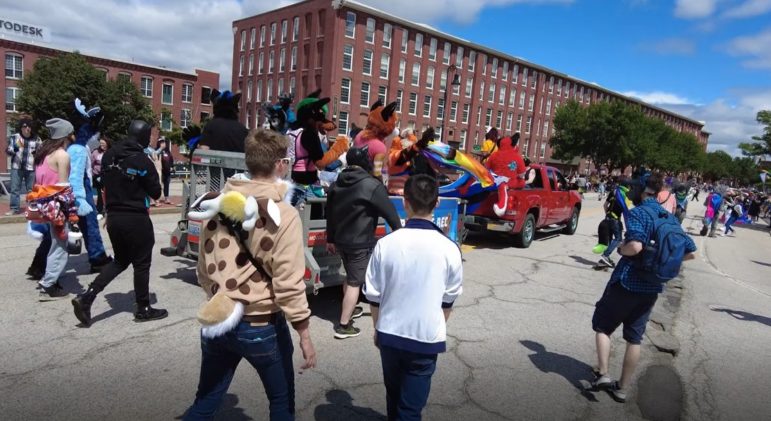 By JEFFREY HASTINGS
MANCHESTER, NH – The Queen City Festival that was scheduled after the Queen City Pride Parade was evacuated as vendors began to set up Saturday morning.
The festival was scheduled to begin at noon at Arms Park, and several vendors began setting up tents, and trade show booths when Manchester Police became concerned about a parked large white box truck.
The unoccupied truck was parked in the middle of a parking lot and had no markings indicating ownership. The commercial-type vehicle would normally have DOT markings, and there were none.
Police cordoned off the park, and began to ask people to evacuate just before 9 a.m. Members of the New Hampshire State Police Bomb Squad (EOD) responded to assist Manchester Police.
People were pushed back about one city block and several streets were closed down as a precaution.
State Police put on protective gear and approached the truck and evaluated the situation. After about one hour the truck was deemed safe, and Performance Towing was called to remove the truck.
Manchester Police Chief Allen Aldenberg confirmed that police believed it was suspicious based on where the truck was parked, and the number of participants expected at the planned event.
The park was reopened so that vendors could set up, and the Queen City Pride Parade was able to be held on North Commercial Street.
Manchester Police will continue to investigate the owner of the truck and determine why it was parked at the event.
If any official information becomes available we will update.
©Jeffrey Hastings www.frameofmindphoto.com/news