Featuring Geoffrey Ward, editor, author, and writer of scripts for American history documentaries.
On Saturday, June 2, the state's largest writing group, New Hampshire Writers' Project, held its annual 603 Conference via zoom. Masheri Chappelle, Chair of NHWP, opened the meeting. The event's keynote speaker was Geoffrey C. Ward, best known for his collaborations with Ken Burns, with whom he has partnered with Burns as the sole or principal scriptwriter for The Civil War, Baseball, Jazz, Mark Twain, and many others. In addition, he is a winner of the 1989 National Book Critics Circle Award for his biography of Franklin D. Roosevelt, A First-class Temperament: the Emergence of Franklin Roosevelt.
Peter Biello, long-time NHPR radio host, and author conducted the interview with Geoffrey Ward, who told the large zoom crowd that there is "very little evidence that people learn from history." He has been active in completing upcoming projects through zoom, but "human relationships are important, and he would "love to be in a room with others."
Like Franklin Roosevelt, Geoffrey Ward had polio as a child. He spent three months in the hospital with his parents, only allowed to visit him for one hour per week. The doctors didn't tell the parents of his diagnosis, not wanting them to be afraid of what could happen. But, unlike Roosevelt, he was able to regain his ability to walk.
He advised those who write about history to "believe in chronology in history." He told the crowd as he worked on historical pieces, "I don't know what was going to happen tomorrow." He was always interested in Roosevelt and Abraham Lincoln. He tells us that you never get FDR. He was, like Lincoln, "unbelievably compartmentalized." He is still trying to figure him out.
A panel discussion of what makes a good story was chaired by Peter Biello, along with Alison Weiss, acquisitions editor at Trustbridge Global Media, Paula Munier, Senior Literary Agent and Content Strategist at Talcott Notch Literary Services, and Jess Reino, senior agent at Metamorphosis Literary Agency. The panel advised:
Resistance is futile: you have to rewrite.
Write your stories now. Banned books are changing the industry.
Lean on your community.
You have to be a hustler to self-publish.
Evoke emotions through your characters. The details make it real.
The final event of the day was the Pitch Party, where authors were asked to submit a 125-word literary pitch on their project to a panel of judges with a chance to win a prize. Of the five finalists, Ronald Kaiser was the winner with his pitch of Mystral Haven, a fantasy for young adults.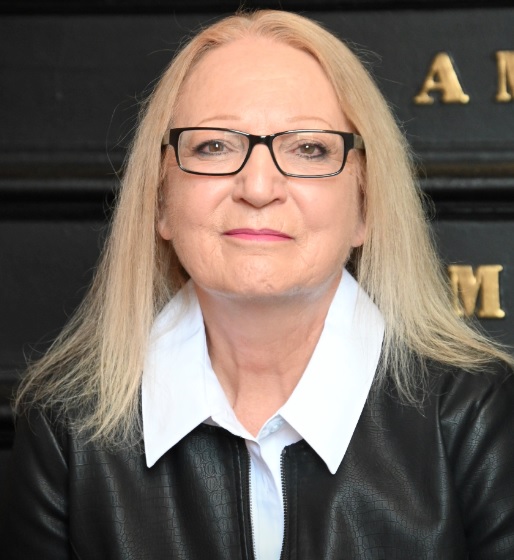 Beverly Stoddart is a writer, author, and speaker. After 42 years of working at newspapers, she retired to write books and a blog. She is on the Board of Trustees of the New Hampshire Writers' Project and is a member of the Winning Speakers Toastmasters group in Windham and the Ohio Writers' Association. Her latest book is Stories from the Rolodex, mini-memoirs of journalists from the 1960s, 1970s, and 1980s. A prized accomplishment was winning Carl Kassel's voice for her voice mail when she won the National Public Radio game, Wait Wait…Don't Tell Me! She has been married for 45 years to her husband, Michael, and has one son and two rescue dogs.