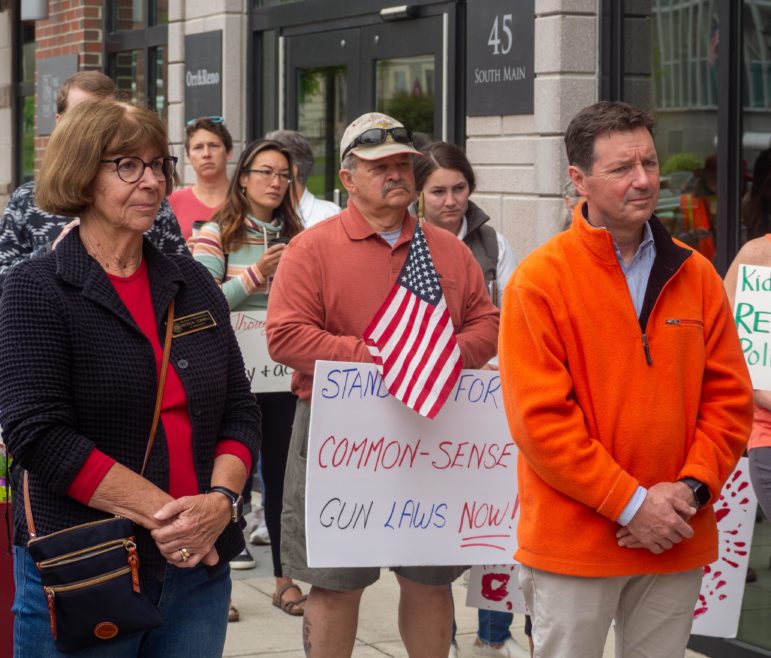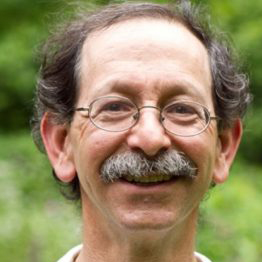 Arnie Alpert is a retired activist, organizer, and community educator long involved in movements for social and economic justice. Arnie writes an occasional column Active with the Activists for InDepthNH.org.
By Arnie Alpert, Active with the Activists
CONCORD—It's been three weeks since the killing of 10 African American shoppers and workers in a Buffalo, New York grocery store. It's been 10 days since the killing of 19 children and 2 teachers in a Uvalde, Texas elementary school.
As in other states, people who are fed up with gun violence are taking to the streets of New Hampshire to demand change.
Call it an alternative replacement theory. If the politicians currently holding office won't do anything about gun violence, voters should replace them with people who will. For the Democrats who rallied in Concord Saturday, that means throwing out Republicans like Gov. Chris Sununu.
"The whole point of it is to be here to protest against gun violence and to protest for taking control in our country," said Wendy Lapham of Concord, who leaned against the wall by Gibson's Bookstore in downtown Concord with a sign reading "Kids cannot be replaced. Politicians can."
Lapham said she also came to hear Sen. Dr. Tom Sherman, who wants to replace Sununu in the corner office.
Lapham was one of about five dozen people who gathered outside Gibson's, cheered for Democratic candidates, and marched with signs through downtown Concord Saturday. Many of them were wearing orange, the color designated by national gun violence prevention groups.
"We're prisoners in our own society," said Stephanie Payeur or Henniker, co-chair of the NH Democratic Party's Women's Caucus and organizer of the rally. "You can't go to the grocery store. You can't go to the movies. You can't go to a concert without the risk and the fear of being gunned down by an AR-15."
When it was his turn at the microphone, Sen. Sherman said, "This is about our families. This is about Columbine, Sandy Hook, Parkland, Aurora, Uvalde, Buffalo, most recently in Tulsa. And this is about politicians not standing up, not just for families, not just for children, but for law enforcement, who are outgunned when the criminals have these weapons."
"Sununu vetoed four bills last biennium that were common sense gun safety measures, not taking away anybody's gun," he added.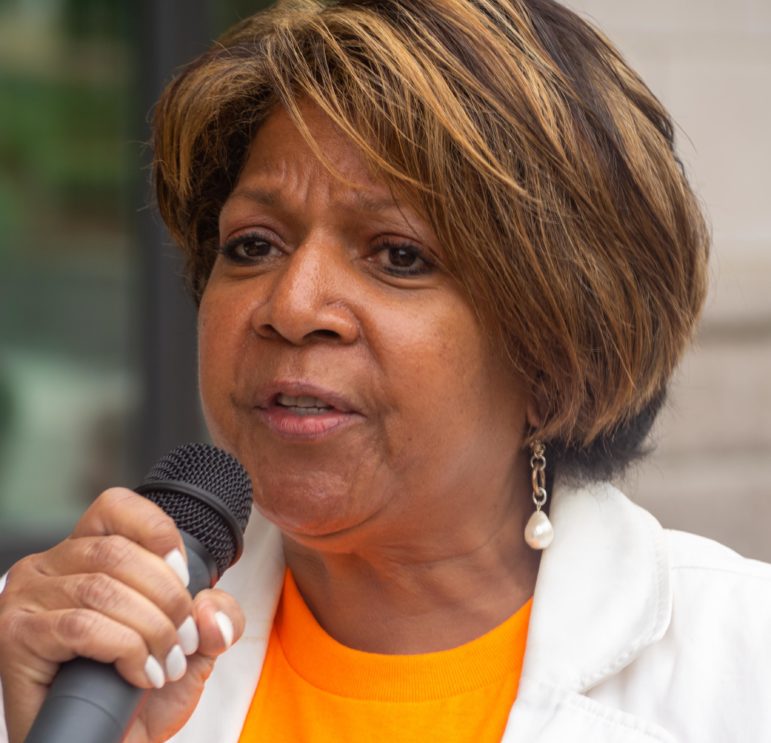 Asked about the Uvalde killings at a press conference last Wednesday, Sununu said, "We're not looking to make any changes" in the state's gun laws.
Sen. Becky Whitley, D-Hopkinton, pointed out that not only had Sununu vetoed measures aimed at reducing gun violence, but he also signed into law a "constitutional carry" bill in 2017, which enables anyone who is not prohibited from owning firearms to carry concealed firearms without a permit.
The time for silence is over, said Melanie Levesque of Brookline, a former state senator who wants to return to the State House. "I thought the tipping point was when 20 children were killed at Sandy Hook. That was not the tipping point. But I feel a tipping point now," she said. Get to know your elected officials and what they stand for, Levesque urged, then talk to your friends and neighbors.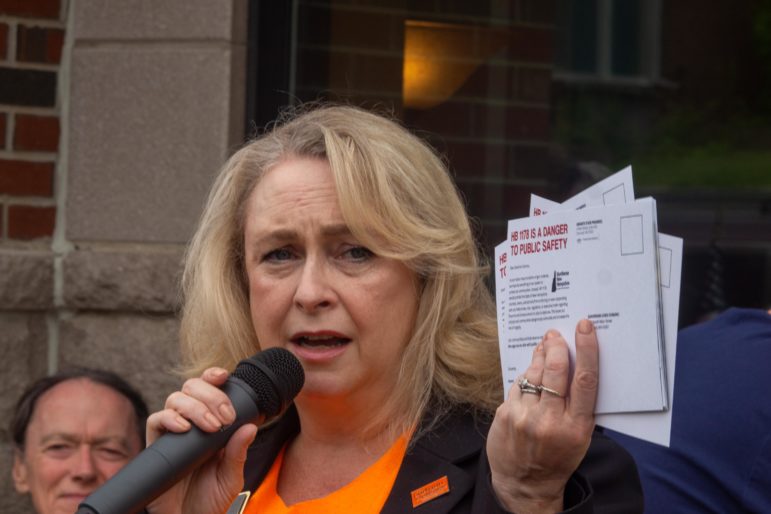 Rep. Debra Altschiller, D-Stratham, who is running for Sherman's Senate seat, passed out pre-printed postcards to Sununu calling on the governor to veto HB 1178, a bill aiming to block state and local cooperation with enforcement of federal gun laws.
Speakers had loads of statistics. Twelve children a day die from gun violence, which is now the leading cause of death among children and teens. There were 233 mass shootings in the first 5 months of 2022, leaving 256 dead and 1010 injured. There have been 2,032 school shootings since 1970, 948 of them since the 2012 massacre at Sandy Hook Elementary School.
Speakers also had a list of names and ages of people who died in mass shootings this year. When the marchers reached the State House, volunteers read the names, concluding with the 10 people killed in Buffalo on May 14, 4 people killed in Stanwood, Michigan, on May 27, 4 people killed in Tulsa on May 27, and 21 killed in Uvalde on May 24.
With a far larger crowd downtown for the weekly farmers' market, Liz McKinney used the opportunity to pass out postcards about HB 1178. About 80% of the people she spoke to were supportive, she said.
A similar rally took place Friday at City Hall Plaza in Manchester. Next Saturday, high school students will hold a "March for Our Lives" in Nashua.
Wendy Lapham hopes things are different than they were after Columbine, after Sandy Hook, after Parkland, after all the other mass shootings. "People have absolutely had enough, and things will be different this time," she said.