Detective Rochelle Jones of the Portsmouth Police Department may be seen in her office, in schools talking to children, sweeping crime scenes for evidence or in one case recently, talking a despondent man down from the I-95 Piscataqua River Bridge. At only age 45 she has 20 years on the force after serving in the military. She also lives in her native city. Podcast producer Roger Wood caught up with her during a rare break at her desk.
Detective Rochelle Jones is a Portsmouth native, Portsmouth High School graduate, and was hired by the Portsmouth Police Department as a full time police officer in September 2002. Prior to becoming a police officer she served in the U.S. Army Military Police Corps as a corrections specialist at the United States Disciplinary Barracks in Ft. Leavenworth, Kansas, and shortly after worked as a corrections officer at the Strafford County Department of Corrections. She later received a degree in Criminal Justice from Hesser College, while working as a residential counselor at the Chase Home for Children.
She was promoted to the position of detective in 2009, and was assigned as the PHS school resource officer, at which time she developed an iPod registration program that eliminated the ongoing theft of students' iPods (a program which received international recognition). She was later assigned to the detective division as a general investigator, and during that time was responsible for investigating a variety of felony level offenses to include: Robbery, Assault, Sexual Assault, Death Investigation, Domestic Violence, Elderly Fraud/Financial Exploitation, and served as the assistant Juvenile Prosecutor, and Missing Persons Liaison.
In 2016 Detective Jones was reassigned to the newly created position of Community Outreach Coordinator. She is responsible for building and maintaining relationships with the community and local organizations, and acts as the department liaison with frequent service providers. She is the department coordinator for Seacoast Crime Stoppers, CRASE (Civilian Response to Active Shooter Events), ALICE (Alert Lockdown Inform Counter Evacuate), Mobile Drug Take Back, Youth Summer Basketball League, Cops & Kids events, and Senior Services. She is a certified self-defense instructor.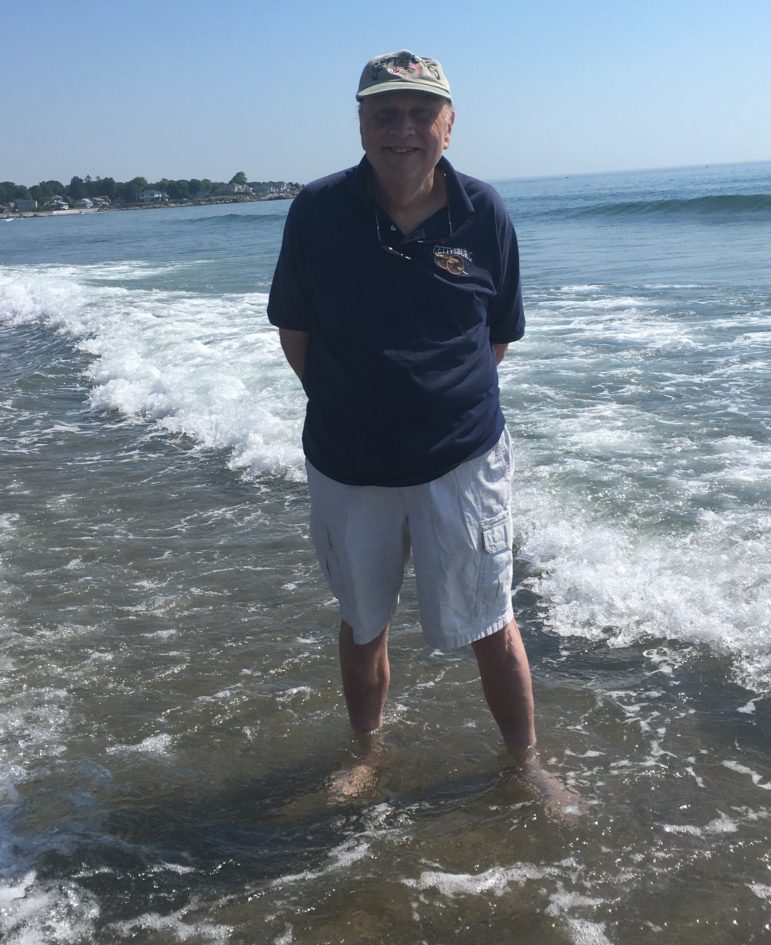 Roger Wood is an award winning radio, podcast, newspaper and television journalist, with over 40 years of experience in the media. Roger has spent his entire professional career in New Hampshire. Roger currently serves as associate publisher and podcast producer at InDepthNH.org. In 2021 and 2022, he was recognized by the New Hampshire Press Association for his work in news podcasts. He has produced news and special feature reports for InDepthNH, New Hampshire Public Radio, NPR, and other public and commercial radio stations. He also produced spot news for CBS Radio. He has produced and narrated some 50 audiobooks and has written three novels. Roger has also moderated political forums for Seacoast Area Chambers of Commerce in Senate, gubernatorial and congressional races. He has also facilitated public policy discussions locally and statewide. Roger and his wife Elaine reside in Portsmouth.