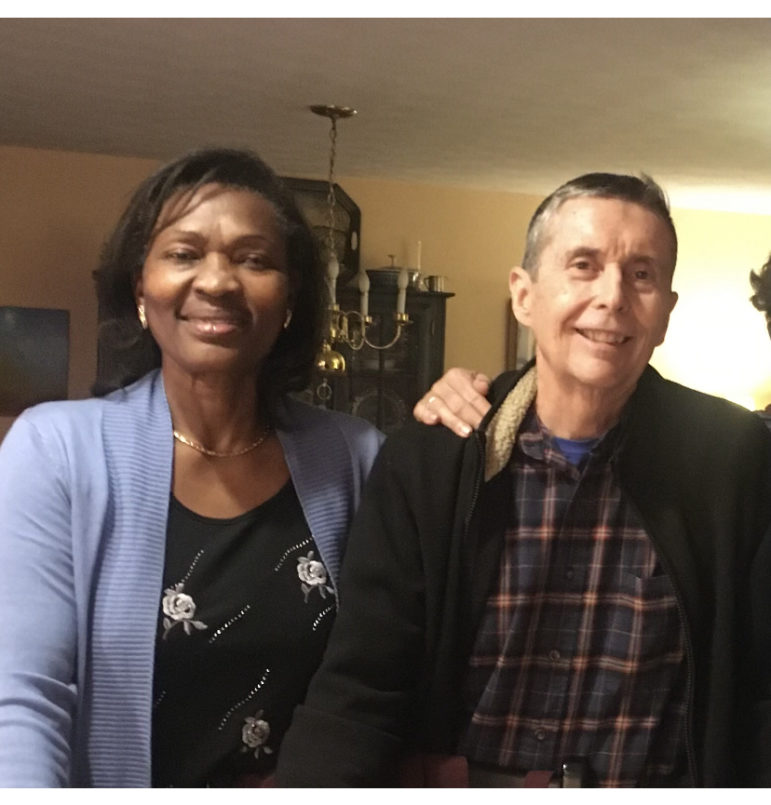 CONCORD – Releasing a sketch of a person of interest in the murders of Stephen Reid and Djeswende Reid has helped get the public calling in with tips about their shooting deaths on April 18, 2022.
In addition, the reward facilitated by the Concord Regional Crimeline has increased to $33,500.
"I can tell you that investigators have received well over 270 overall tips to date," said Michael Garrity, spokesman for Attorney General John Formella.
The person of interest is described as a white male in his late 20s or early 30s, approximately 5'10" tall, medium build, with short brown hair, and clean-shaven.  He was seen in the vicinity of the shooting incident on Monday, April 18, 2022, wearing a dark blue jacket (possibly with a hood), khaki-colored pants, and carrying a black backpack. 
Anyone with information about the identity or whereabouts of this individual is asked to contact the Concord Police Department or the Concord Regional Crimeline.
The Concord Police Department can be reached at (603) 225-8600, or tips can be submitted anonymously by contacting the Concord Regional Crimeline at (603) 226-3100.  Tips can also be submitted online through the Crimeline website at www.concordregionalcrimeline.com, or text message TIP234 and your message to CRIMES (274637).  Crimeline awards cash to anyone whose information directly leads to information concerning the Reids' murders.  All tips remain anonymous. 
As previously reported, the investigation to date has revealed that the Reids left their residence in the Alton Woods apartment complex at approximately 2:22 p.m. on the afternoon of Monday, April 18, 2022, and went for a walk that led them to the area of the Broken Ground Trails which are off of Portsmouth Street in Concord. Family and friends did not see or hear from them after that. The Reids' bodies were recovered in the early evening of April 21, 2022, from a wooded area in close proximity to the Marsh Loop Trail.
Autopsies conducted by Deputy Chief Medical Examiner Mitchell Weinberg determined that the cause of Stephen Reid's death was multiple gunshot wounds, and that the manner of his death was homicide. Dr. Weinberg determined that the cause of Djeswende Reid's death was multiple gunshot wounds, and that the manner of her death was homicide.
The investigation is ongoing and additional information will be released as it becomes available, while protecting the integrity of the investigation.