Attorney General John M. Formella and Manchester Police Chief Alan Aldenberg announce an arrest warrant has been issued for Stephanie Beard, age 34, charging her with second-degree murder for causing the death of John Glennon, age 71, by stabbing him in the head with a knife; and theft by unauthorized taking for stealing Mr. Glennon's car, a silver Subaru Impreza. Ms. Beard was most recently seen in the Manchester area in the silver Subaru Impreza, heading south on Route 293.
Mr. Glennon was found dead at approximately 8:00 a.m. on May 13, 2022. It is believed Mr. Glennon was killed in the early morning hours that day.
Ms. Beard is a white female, 5'2" tall, with brown hair and hazel eyes. She has the following tattoos: a Sonic the Hedge Hog character on her left hand; "Sonic" Elijah on her left hand; a star on her left shoulder; a star on her chest; a heart on her chest; and a Tinker Bell character on her back. Photographs of Ms. Beard and Mr. Glennon's Subaru are attached to this release.
Due to the nature of the crime charged, Ms. Beard is considered dangerous and should not be approached. Anyone with information about Ms. Beard's whereabouts is asked to call their local police department or 911.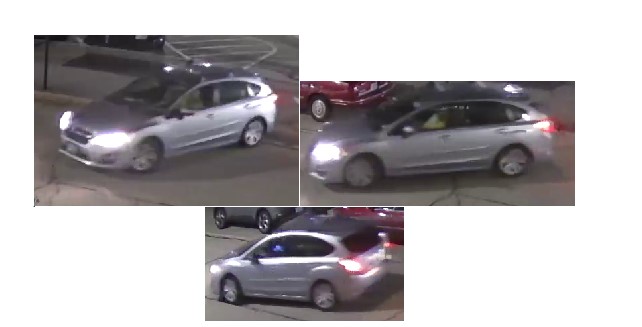 Anyone with information about John Glennon's death, or who has had contact with Ms. Beard, please call the Manchester Police Department at 603-668-8711 and speak with the detectives division.
The charges against Ms. Beard are merely accusations, and Ms. Beard is presumed innocent until and until proven guilty.