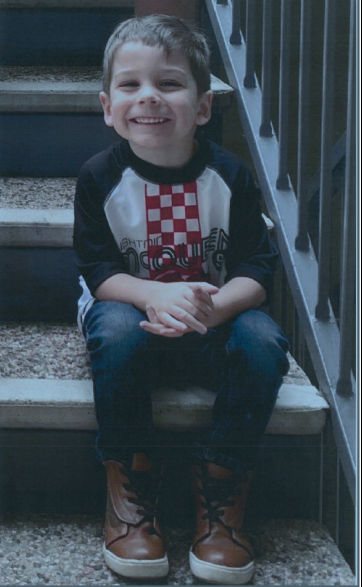 By NANCY WEST, InDepthNH.org

The mother of Elijah Lewis, 5, the Merrimack boy who was missing for about a month before authorities began searching for him, has been charged in connection with his murder, according to a news release Monday from Attorney General John Formella.
Danielle Dauphinais, 35, has been indicted on multiple charges in connection with the murder of Elijah, according to the news release.
The search began Oct. 14, 2021, after the Division for Children, Youth and Families notified police Elijah hadn't been seen by independent people.
Elijah's body was found nine days later in a makeshift grave in Abington, Mass.
At first authorities said he hadn't been seen in six months but later changed it to a month.
Dauphinais was indicted April 15, 2022, by the Hillsborough County Grand Jury – Southern District charging her with one count of first-degree murder for purposely causing the death of Elijah Lewis; one count of second-degree murder for causing the death of Elijah Lewis recklessly with extreme indifference to the value of human life; and three counts of tampering with witnesses.
Dauphinais continues to be held without bail. An arraignment will be scheduled in Hillsborough County Superior Court – Southern District in Nashua.
An autopsy completed on Elijah's remains showed he was the victim of homicide.
The cause of Elijah's death was violence and neglect, including facial and scalp injuries, acute fentanyl intoxication, malnourishment and pressure ulcers, according to the Office of the Chief Medical Examiner in Massachusetts.
Dauphinais and her boyfriend, Joseph Stapf, 30, were both previously arrested and held without bail on charges of Witness Tampering and Child Endangerment.
Mike Garrity, spokesman for the Attorney General's Office, said no further information is available about any charges against Stapf.
"Nothing has changed about his charges and we cannot comment on any further developments. Our investigation remains ongoing," Garrity said.
Dauphinais and Stapf were arrested Oct. 17, 2021 by officers of the New York City Transit Authority in the Bronx, New York, on witness tampering and child endangerment charges. Both pleaded not guilty.