By GARRY RAYNO, InDepthNH.org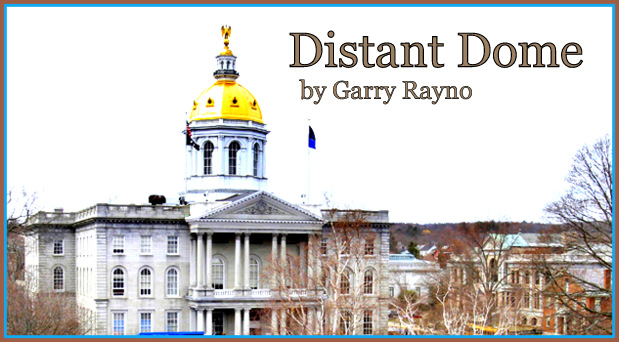 Last week Maine voters likely short-circuited another massive high-voltage transmission line linking Canadian power to Massachusetts consumers.
The vote on the Maine referendum was 60 percent for stopping the $1 billion project, and 40 percent in favor despite support from current Gov. Janet Mills and former Gov. Paul LaPage, who sit on opposing ends of the political spectrum.
Not that many years ago, a similar fight consumed New Hampshire as Eversource and Hydro-Quebec teamed up to propose Northern Pass, which like New England Clean Energy Connect, would have conveyed about 1,200 megawatts of large hydro-power to Massachusetts.
The "clean energy" would help Massachusetts with its goal to cut carbon emissions in half by the end of the century.
While that is admirable, its impact represents "significant harm" to its neighboring states, said one group opposing the Maine project, The National Resource Council of Maine, which asked Massachusetts to find another way to reach its objective.
Let's be honest. For Maine or New Hampshire, the benefits of a massive, high-voltage transmission line through their states are minimal compared to the benefits Massachusetts electric customers and that state would receive.
A significant majority of Maine voters do not believe the benefits outweigh the disruptions to their state's natural and non-natural resources.
And if New Hampshire had a referendum process, which it does not, it's likely the results would have been about the same for Northern Pass.
Years ago large transmission line cuts through the landscape were considered a necessary step to greater access to power, but not now.
Too many people have too much invested in maintaining the landscape and their way of life to calmly accept new transmission lines.
People understand that little to no hydro power would be available to New Hampshire or Maine consumers, but instead the electricity would merely flow through on its way to the Bay State.
Neither New England Clean Power Connect nor Northern Pass would be in the regulated electric system. They are there to make money as what is known as merchant power lines.
The costs and activities are not regulated like "public utility" systems are. The profit from these lines has to be significant.
How potentially significant? The early tabulations on the amount spent to influence the Maine referendum are as large as some of the towers that were proposed for Northern Pass.
The opponents and proponents of the referendum spent an estimated $90 million trying to influence the outcome.
In early filings with regulators, the project's developers Central Maine Power, a subsidiary of Spanish utility conglomerate Iberdrola, and Hydro-Quebec, a Crown company, spent at least $48 million, while those seeking to end the project, spent about $21 million.
The opponents were led by several environmental groups, but most of the money came from existing power generators like NextEra, which owns Seabrook Station, and also bankrolled one of the opponent groups to Northern Pass. Other substantial funding came from existing fossil fuel generators who would lose market share with additional energy flowing into the system.
With all that money invested on both sides by the electric industry, you have to wonder if regulators are seeing accurate financial books by these companies, but that is another story.
The final outcome of last week's vote, although it was very clear what the majority of Maine voters want, is still in doubt.
CMP filed suit in Maine Superior Court the day after the vote seeking to block implementation of the referendum's provisions. Under those provisions, project developers would have to retroactively seek new permits, and a two-thirds vote of the House and Senate would be needed for any transmission line over 50 miles long, which NECEC is.
The utility contends the referendum is retroactive legislation, which is always a problem, and would change the application process after the company had obtained all the needed state and federal permits.
CMP has said it has already spent $450 million on the project and construction will continue.
Project opponents want construction to end until a final resolution.
On Friday, Melanie Loyzim, commissioner of the Maine Environmental Protection Agency scheduled a hearing Nov. 22 to determine if the referendum's passage will result in project permits being suspended or revoked.
Under state law, Loyzim wrote in a letter to project developers, "I have determined that the referendum result, if certified such that it will become law, represents an additional change in circumstance that may require suspension of the NECEC Order."
Not a good omen.
This is the second time Massachusetts has had to scramble to adjust its carbon reduction plan, the first was after the New Hampshire Site Evaluation Committee turned down the Northern Pass project, and now with the Maine vote, the Bay state faces uncertainty again.
Massachusetts Gov. Charlie Baker took a wait and see outlook the day after the vote and said he believes some solution will emerge. That may be wishful thinking.
The Maine vote also ignited concern in some New Hampshire folks that Eversource might resurrect Northern Pass. They worry there is a more sympathetic SEC in place after Gov. Chris Sununu replaced key commission members after Northern Pass was unanimously rejected two years ago.
While the SEC makeup may have changed, if anyone thinks the opposition to a new Northern Pass would be any less adamant, they are fooling themselves.
Eversource said it spent $316 million on Northern Pass when it pulled the plug after the state Supreme Court sided with the SEC, and would take a $200 million write-off after taxes.
Eversource is a regulated utility, but it is a private company and its fiduciary obligation is to its shareholders and not its customers or the citizens of the state.
Shareholders are not likely to be willing to eat more money on a project that already reduced their profits.
Besides Massachusetts has other options not as destructive as the two transmission lines cutting new scars through both states' northern sections.
National Grid has a proposal to use existing transmission corridors to move the hydro power from Canada to Massachusetts through Vermont and New Hampshire, although a conservation area in Vermont is a potential problem.
An already permitted transmission project under Lake Champlain that could connect to the New England grid in Ludlow is another possibility.
And if Massachusetts is willing to look down east to the Maritimes instead of north to Quebec, there is clean energy available that could flow to the Bay State under the ocean.
And if Bay State politicians are willing to wait a little longer, off-shore wind farms could help to meet their environmental goals.
But none of those options will allow Massachusetts to produce the carbon reduction it envisions within its preferred time frame. Being neighborly may not be an option in the minds of many Massachusetts electric companies and politicians who want to see dramatic reductions in their carbon footprint.
However, the electric door in the link between Hydro-Quebec and Boston is beginning to shut with last week's vote. Massachusetts needs to depend on its own resources to reduce carbon emissions, not depend on the good graces of its neighbors to the North to make it less painful.
Garry Rayno may be reached at garry.rayno@yahoo.com.
Distant Dome by veteran journalist Garry Rayno explores a broader perspective on the State House and state happenings for InDepthNH.org. Over his three-decade career, Rayno covered the NH State House for the New Hampshire Union Leader and Foster's Daily Democrat. During his career, his coverage spanned the news spectrum, from local planning, school and select boards, to national issues such as electric industry deregulation and Presidential primaries. Rayno lives with his wife Carolyn in New London.