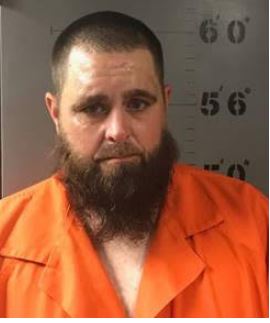 By PAULA TRACY, InDepthNH.org

CONCORD – As the Hudson and Derry communities prepare for funeral services Sunday to honor the life of a retired police sergeant killed in a bicycle hit and run on Sept. 21, police said they have charged a Dover man in connection with her death.

Craig Sprowl, 45, has been charged with negligent homicide and conduct after an accident in the death of Donna Briggs, 59, who was bicycling Tuesday on Route 125 in Kingston at about 11:30 a.m. when she was believed to be hit from behind by a motorist who left the scene.

Briggs was found dead in a ditch with her bicycle after Kingston police began a search of the road area about 8:30 p.m. that night.

Using video cameras from businesses near the scene, and public witness statements, police narrowed in on a suspected vehicle. A blue, 2005 GMC Yukon, was the subject of the search.

Nate Noyes, New Hampshire State Police Colonel, said on Friday that Sprowl was charged with negligent homicide and conduct after an accident, felony charges.

Additionally, Sprowl's wife Angela Sprowl, who was found with him in a hotel room in Portsmouth, was arrested, for conduct after an accident, police said.

Noyes thanked many citizens and businesses who made sure video evidence was preserved which he said was invaluable. "Our community opened their doors and spent countless hours to ensure police had as much evidence as possible," Noyes said.

While State Police Analysis and Reconstruction Unit was asked by Kingston to take over the case, Noyes particularly thanked law enforcement in Derry, Hudson, Rochester, Epping, Plaistow, Dover, East Kingston, and the Portsmouth, Rockingham County Sherrif's Department, New Hampshire Fish and Game, Newington Police, the Rockingham County attorney's office, and the Attorney General's office.

He also thanked the media for its coverage of this incident which he said led to numerous witnesses and calls.

"Our collective hearts and thoughts are with the family of Donna Briggs," Noyes said.

He added that Sprowl was taken into custody without incident at a Portsmouth hotel.
"This investigation is ongoing and is very in-depth," he said noting police had been working non-stop the past 65 hours and he called the case "extremely complex."

Noyes said his message to individuals who would leave a person to die after an accident is that "you are going to get caught," noting the tight-knit relationship in law enforcement in the state.

Noyes said there is a sense of relief that there is an arrest and a feeling of a small bit of accomplishment that he believed was shared by the Briggs family.

Hudson Police Chief Bill Avery asked the public and media to respect the family's wishes for privacy at this time.
Calling hours are Sunday, Sept. 26 from noon to 3 p.m. at the Peabody Funeral Home in Londonderry.

Briggs, who was a wife and mother of four children and grandmother to two, was a retired Hudson police sergeant who was a massage therapist.

She was training on her bicycle for a 300-mile Police Unity Tour which raises money and awareness for fallen officers.
Avery said he and Briggs were hired at the same time in 1992 and attended the state police academy and they worked many shifts together.

Avery said, "The world was lifted off my shoulders" when he got the information of the arrest, and he only imagined it was the same for the Briggs family.

"It's a tough day for all of us," he said.