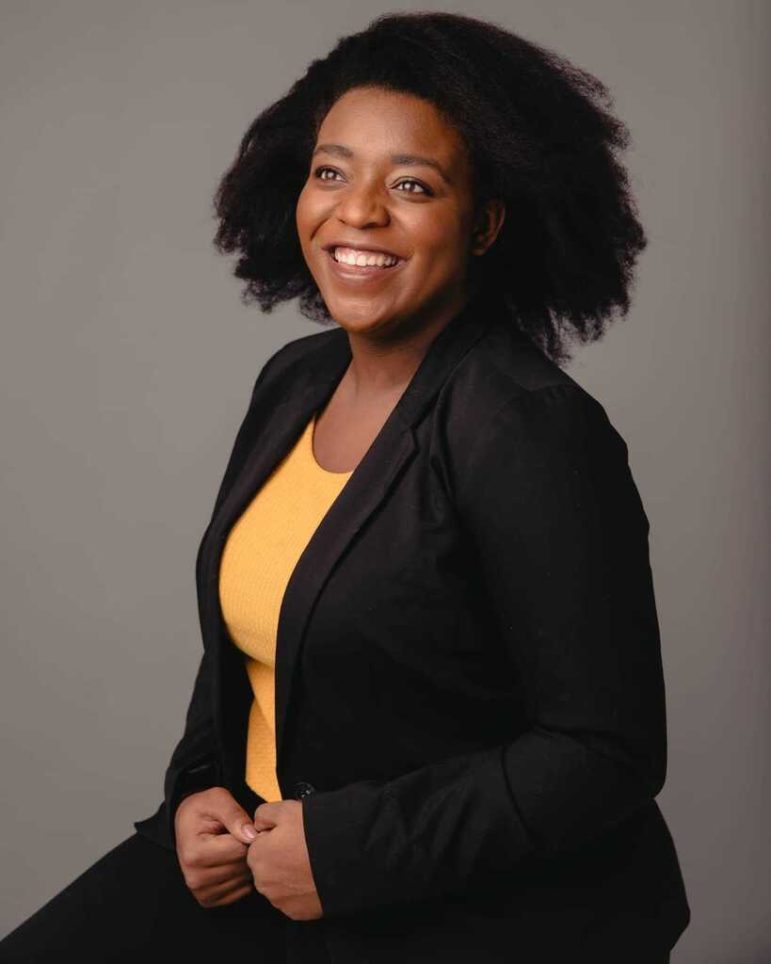 BLM Seacoast to honor Black, Indigenous and People of color who have contributed greatly to the Seacoast
PORTSMOUTH – Black Lives Matter Seacoast invites you to attend our first ever, BIPOC Seacoast Leaders Awards.
Join us on Sunday, February 28th, 2021 at 6:00 PM via Zoom to recognize and honor these individuals who are going above and beyond to make New Hampshire a more diverse and inclusive state. Register for the zoom on our website here.
In early December when Seacoast Media Group and Catapult Seacoast released their list of the "10 to Watch Young Seacoast Leaders," and we could not ignore how the winners were exclusively white. Black Lives Matter Seacoast sincerely believes that leaders come in many forms, and unfortunately, we haven't seen BIPOC leaders recognized.
The mission of Black Lives Matter Seacoast includes uplifting people of color in the Seacoast areas of New Hampshire, Maine, and Massachusetts and we created this event to honor the many wonderful people of color whose hard work has benefited the Seacoast.
The host for the event will be the incredible Samantha Searles. Samantha Searles is an activist, actress, and aspiring journalist from Merrimack, NH and is a founding member of BLM Nashua. She will graduate in May with a degree in Broadcast Journalism from Suffolk University. You can catch her on New England Cable News once a month as she reports for Suffolk In The City.
The event will feature a powerful Keynote Speaker, Cordan James Haveron. Imagine one of the most raw, honest, and inspiring stories of an unwanted infant born to a drug addicted mother, waiting in the Foster Care System to be adopted. Cordan James' life has been about pressure, survival, and change.
He is a combat veteran of the United States Army and has obtained a Bachelor degree in Business Administration from Southern New Hampshire University in 2018 and is currently pursuing his Masters in Organizational Leadership. Cordan's diverse and impactful background has positioned him firmly as an effective Motivational Speaker. Cordan James' hope is to touch as many lives as possible; to provide them with the same motivation, inspiration and determination that brought him to this point in his journey!
We will be honoring the following 10 individuals and 1 Youth Organization with our inaugural, 2020 Seacoast Leaders Award!
Amaya Moore
Amaya Moore lives in Eliot, Maine and is a freshman at Berwick Academy. She is deeply passionate about social issues and has been taking steps of action through school, social media, and activism. Amaya is a co-leader of Berwick Academy's diversity club and she is currently working with Maine Legislators and the Department of Education to try to mandate the teaching of African American history in Maine.
Aulia Castellano
Aulia is a junior and member of We Speak at Portsmouth High School (PHS). We Speak led the charge to having Portsmouth recognize Indigenous Peoples' Day and is collaborating with PHS to launch a social justice book club in the school. Aulia has created a social justice literacy matrix, a rubric to evaluate the credibility and quality of books that address race, ethnicity, religion and culture.
Cathryn F. Czajkowski
Cathryn Czajkowski (she/her/hers) is the Special Collections librarian at the Portsmouth Public Library and the co-founder of the library's Taskforce for Inclusion, Diversity, and Equity (TIDE). The group was formed in June 2020 as a space for library staff to discuss social justice issues and to critically examine the library's role in serving the Portsmouth community. Cathryn has a Master's degree in Library and Information Science from Simmons College. She was adopted from South Korea and raised in central Massachusetts.
Cindy Khoury
Cindy is an active member of her community and recently spoke out about the racism she and her daughters have faced as Asian Americans on the Seacoast during Covid. Cindy has worn many hats over the years; Les Mills and YogaFit instructor, personal trainer, dental hygienist, bookkeeper, owner of Cindy Khoury Properties LLC, and United States Air Force Veteran, founding member of the Exeter Chapter of Women Business League, and the owner of, "See Beauty in Everyone". She is a life and style contributor for Seacoast Moms and Her piece, "On Being Asian in the Seacoast During Covid-19", on the site was one of the most read on the site in 2020.
Courtney Daniel
Courtney Daniel is a creative strategist who lives by her own rules and makes things happen. As a nationally recognized award-winning business owner her dedication and ability to build relationships has afforded her the opportunity to work with top name celebrities in the industry. Courtney's love for design won her national recognition for the United States Postal Service when she designed a postage stamp. In her spare time you can find her interviewing, connecting and sharing stories of members in the community through her online group No To Patterns™. Courtney lives on the Seacoast with her four kings.
Courtney D. Marshall, Ph.D.
Courtney Marshall holds a Ph.D. from the University of California. Courtney was an assistant professor at the University of New Hampshire, where she taught English and women's studies for the past six years. She is the assistant Dean of Advising at Phillips Exeter Academy. Committed to opening dialogues about race, gender and social justice issues, she is an advocate for prison reform and is writing her first book, titled Apprehending Black Womanhood: Citizenship and the Carceral State. Since 2011, she has led literacy groups at the Northern New Hampshire Correctional Facility in Berlin, in hopes of improving prison life by bringing literature to inmates. A certified personal trainer, Courtney teaches Zumba, boot camp and senior fitness classes.
Curtis D. Linton Jr
Curtis is a Mechanical engineering student who also plays football at UNH. He is a member of The National Society of Black Engineers is a non-profit organization whose mission is to increase the number of culturally responsible black engineers. During two years of research with the McNair Scholars Program, he was listed as the inventor on a provisional patent for a computer exercise device to be used in a microgravity environment to help astronauts work out in space so their muscles don't atrophy. I have had the opportunity to present my research at UCLA, UT-Austin, and Baylor University.
Kaylee Donovan Nihart
Kaylee Donovan Nihart is a biracial woman who opened her very own salon in Portsmouth called The Gallery Salon. She has been committed to having a welcoming environment for all races, genders, and cultures both in and out of her salon! She created a two-year apprenticeship program at The Gallery for underprivileged girls, women or any individuals who can't afford beauty school.
Trevon Bryant
Trevon Bryant was a high caliber athlete receiving 6 football scholarships to play Division 1 football. He committed to the University Of New Hampshire wildcats where he set records in being named the strongest athlete pound for pound in UNH's athletics history and became the First 2x team captain. Trevon started a two-year master's degree program in Adolescent development. Completing his undergrad in Human Development & Family studies, Trevon has always had a passion for the youth and their development. Trevon completed his master's degree working as an academic advisor for undeclared freshmen at UNH, and then transitioned into where he is now as a Hall director in the Residential life department at UNH. While obtaining both jobs, Trevon has been sharing his message all over the world through his Motivational Speaking platform on social media, sharing his story and uplifting others.
Samrawit Silva
Samrawit is a graduate from Peter T. Paul College of Business and Economics at the University of New Hampshire (UNH). She has always been one to speak up, but UNH is where she became heavily involved in social justice, partaking in forming the 8PercentSpeaks movement at the University. It is her passion for justice that brought her to 350NH, where she currently works as an Electoral Climate Organizer. From helping organize peaceful protests to volunteering as a peacekeeper in recent protests in Concord, to speaking to the youth, Samrawit is always trying to bring attention to critical issues.
Project D.R.E.A.M
Project D.R.E.A.M. started in December 2018 after a racial incident polarized Dover High School and community. Students banded together to process the situation and decided to take action to make the school and community a more equitable place. Since this time the organizational goals have been to recruit members, raise awareness of issues pertaining to racism and inequity, advocate on behalf of marginalized communities and build our own collective understanding of race, identity and culture.
We will be presenting the family of Bruce Seals with a posthumous award for his incredible work that he did as athletic director of the Boys & Girls Clubs of Dorchester in Boston, MA. He was an amazing leader, teacher to thousands of kids.
We will be also featuring visual art from Brian Cartier, an amazing visual artist based in Dover, and poetry from Marlon Carey.
Join us on Sunday, February 28th, 2021 at 6:00 PM via Zoom to recognize and honor these individuals who are going above and beyond to make New Hampshire a more diverse and inclusive state! Register for the zoom on our website here.