You can watch Wednesday's NH Senate Executive Departments and Administration Committee meeting where state Sen. John Reagan was caught calling Sen. Sharon Carson a bitch here: https://www.youtube.com/watch?v=NMxaecMmVkU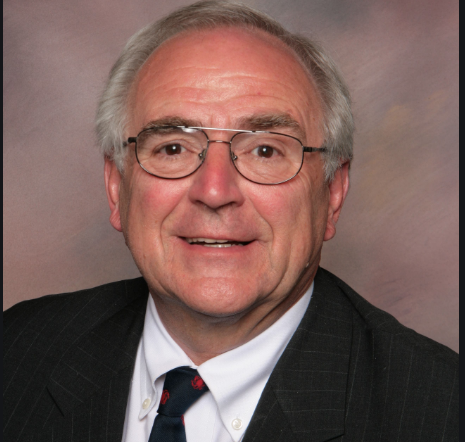 By NANCY WEST, InDepthNH.org
CONCORD – The racist, sexist, and anti-Semitic rhetoric and social media postings by a few Republican lawmakers are getting more attention after a male state Senator was caught on Zoom Wednesday calling a woman Senator a bitch during a remote committee meeting.
The comment by Sen. John Reagan, R-Deerfield, was made about Sen. Sharon Carson, R-Londonderry, who as chairman of the Executive Departments and Administration Committee temporarily adjourned the meeting to take an urgent phone call about her daughter's hospitalization.
The comment also raised questions of a double standard after Republican Senate President Chuck Morse called it "unfortunate and inappropriate" in a statement, according to the Associated Press.
Morse appeared to take no action against Reagan, who apologized to Carson at the end of the meeting. She thanked him for the apology.
Several recent social media postings that included racist and anti-Semitic postings by Republican lawmakers also prompted no discipline.
The only lawmaker who has been disciplined is state Rep. Rosemarie Rung, D-Merrimack.
She was stripped of her assignment on the House Resources, Recreation and Development Committee last month by House Speaker Sherman Packard, R-Londonderry, for her Tweet that was critical of Troy Police Chief David Ellis for attending the Jan. 6 protest at the U.S. Capitol. Ellis has said he did not participate in the riot that day.
"The problem is that a number of Donald Trump supporters have been elected in New Hampshire and are trying to do to the state what Trump did in Washington," Rung said Wednesday. She called it the "Trump hangover" in New Hampshire.
Rung said she is not going to apologize to Chief Ellis, Speaker Packard or his staff for exercising her First Amendment right to criticize Ellis. Packard demanded she apologize to him and his staff as well for the ruckus he said she caused speaking to the media. Packard personally had her removed during a committee meeting she later attended.
Rung said when Packard demanded she apologize for her "tone," she knew that was something he would not require of a man.
Packard did not respond to a request for comment, nor did Morse on Wednesday. Packard previously told InDepthNH.org that Rung and the Democrats were trying to make political hay out of her removal.
In a separate recent incident, the NH Association of Criminal Defense Lawyers called on Gov. Chris Sununu to speak out against a Facebook posting by state Rep. Gary Hopper, R-Weare, after a member of Black Lives Matter testified Friday at a House Criminal Justice and Public Safety Committee meeting. Hopper serves on the committee.
Hopper posted: "At the hearing in Criminal Justice Committee. A BLM spokesman just testified in favor of a bill to make Non-Lethal ammo, like rubber bullets, illegal. He claimed that we were racist, which made me laugh. Most of the people who protest in NH are white, the allegation was ridiculous."
Dan Hynes responded on the post: "Do they not understand that if police don't use tazers and rubber-bullets that they will use real bullets instead?"
Hopper wrote, "No they don't get it."
Hynes responded: "Sounds like you need to educate them."
NHACDL's Robin Melone said: "That Mr. Hopper finds racism to be a laughing matter is an outrageous display of white privilege. Attorney Dan Hynes suggests a need to 'educate' BLM about how real bullets would be used if rubber bullets and tasers are banned, a statement that BIPOC, allies and advocates take as a terrifying invitation to violence."
"NHACDL condemns Mr. Hopper and Mr. Hynes and encourages the Governor to call them out for this display of hate," Melone said.
Hopper and Hynes did not respond to a request for comment.
What riles Rep. Paul Berch, D-Westmoreland, and nine other Jewish House members is not only did Packard not discipline Rep. Jim Spillane, R-Deerfield, for an anti-Semitic meme last month, and Rep. Dawn Johnson, R-Laconia, for linking on Twitter to an article with an anti-Semitic image from a neo-Nazi website in December, but also Packard's reasons for not doing so.
In a letter to Packard, the 10 Jewish House members asked him to immediately sanction Spillane and Johnson.
"You have suggested that you have taken no action against Rep. Johnson because she has 'apologized numerous times.' We have followed her comments closely. She has NOT apologized for the content of her post; only for the source thereof. She has never directly addressed those she harmed. She has consistently demeaned and attacked those who were the victims of her post," the letter said.
As to the meme posted by Rep. Spillane last month, the letter said: "(I)t is hard to understand why you claim it was not anti-Semitic. It is a well-known picture; so well known that there is a Wikipedia entry on it."
The painter of the original mural said he was portraying Jewish bankers, the letter said.
"Complete with hooked noses, bags of money, resting on human bodies. The Prime Minister of England condemned the mural as anti-Semitic," the letter said.
Assistant Attorney General Sean Locke, the head of the Attorney General's Civil Rights Unit, said in a letter dated Jan. 29 and obtained Wednesday that Spillane's meme didn't violate the New Hampshire Civil Rights Act.
This was the second Civil Rights Unit inquiry into Spillane. The first took place last September after he posted a Facebook image that stated: "Public Service Announcement: If you see a (Black Lives Matter) sign on a lawn it's the same as having the porch light on for Halloween. You're free to loot and burn that house."
Spillane said he meant that post as "tounge-in-cheek" political commentary and Locke's investigation closed in October without any action taken.
In the Jan. 29 letter to Packard, Locke said the state could not meet its burden that Spillane's recent post constituted a threat of physical force or an incitement to use physical force or intended the post to be a threat that he intended to interfere with the lawful activities or rights of members of a protected class, citing constitutionally guaranteed free speech rights.
"These protections extend to offensive or even hateful speech," Locke wrote. "We notify you (Packard) of this result so that you may take whatever action you deem appropriate."
State Rep. Latha Mangipudi, D-Nashua, a woman of color who moved to the United States from India, has been outspoken about a hostile atmosphere at the State House.
"Racism is in my face," Mangipudi said.
Mangiputi said she doesn't want to attend the House committee meetings in person in the Legislative Office Building because a number of Republicans carry guns and some do not adhere to the mask rules.
At the Dec. 2 Organization Day that was held outside at the University of New Hampshire, about 80 House members sat in a special section for those not wearing a mask, although face masks are mandated by UNH and the town of Durham.
"Every time I turn around there is a racist comment, and I am very terribly worried about guns and COVID-19," Mangipudi said.
Mangipudi was unnerved by Sen. Reagan's comment Wednesday.
"This is a Senator calling a colleague a bitch. It really makes me wonder what's happening," Mangipudi said.
Some House members also see Packard's insistence on meeting in person as discriminating against disabled members. One plan calls for the 400 members to meet Feb. 24 at a sports complex in Bedford or a similar one in Epping.
The first House session Jan. 6 was held in cars in a parking lot at UNH that had a delayed start because of a traffic jam and technical issues.
House Democrats have continually pressed for fully remote sessions and committee meetings. Before the session started the Democrats obtained an advisory opinion from the state Supreme Court that said it wouldn't violate the state Constitution to meet remotely.
In a letter to Packard, House Democratic Leader Renny Cushing, D-Hampton, asked for a number of health-related accommodations.
"Although dangerous for any individual, requiring in-person attendance also poses a unique risk to members of the House with disabilities, myself included. As I shared with you, I was diagnosed with Stage 4 prostate cancer and am currently receiving treatment," Cushing wrote.
He said the medication he is taking compromises his immune system placing him at particular risk of severe complications or death if he contracts COVID-19.
"I am not the only legislator who will face a life-or-death choice when deciding whether to attend the upcoming February 24 session.
"Because of the imminent risks posed by in-person participation, many legislators feel they are forced to choose between their jobs and their lives," Cushing wrote.