Roger Wood delves into the issue of helping the homeless in New
Hampshire with Martha Stone, executive director of Crossroads House in
Portsmouth. She talks about the challenges of providing aid during
the COVID-19 pandemic.
Stone also speaks on partnerships developed with hotels and
nonprofits in the region to take in or provide food for those people
who can't be housed there. And she speaks of the hazards faced by
homelessness during the harsh winter.
Martha Stone is the Executive Director of Cross Roads House where she
is responsible for overseeing shelter operations, programming,
marketing, fundraising, and financial management of the non-profit
organization.  Martha joined the staff of Cross Roads House, a 100+
bed homeless shelter, in 2004 as the Development Director and was
promoted to Executive Director in 2013. 
In her role as the Development Director she oversaw and executed a successful $5 million capital campaign to design and construct a new shelter facility.
As the largest shelter in the Seacoast region, Cross Roads House provides
emergency and transitional shelter and services for individual adults
and families.  She works closely with her board of directors to
provide services to this vulnerable population and also enjoys
advocacy work for homeless and housing related issues.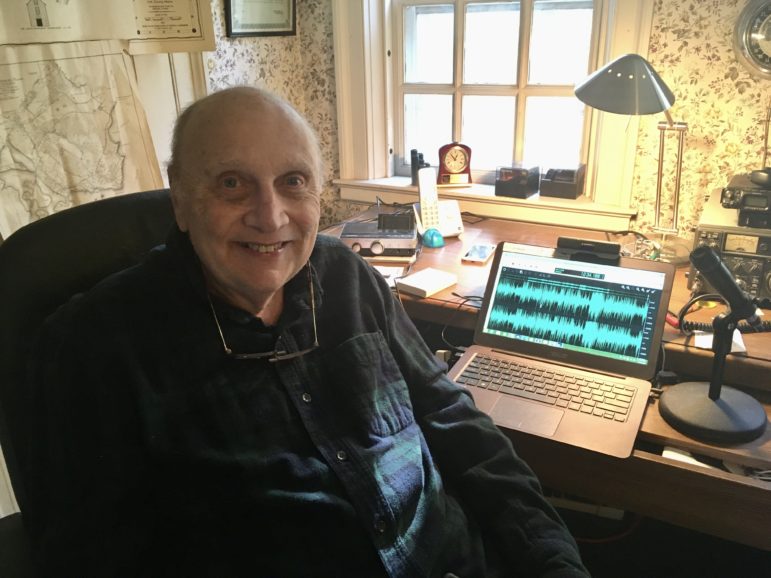 Roger Wood bio
Roger Wood is an award winning radio, newspaper and television
journalist, with over 40 years of experience in the media. Roger has
spent his entire professional career in New Hampshire. He has produced
news and special feature reports for InDepthNH, New Hampshire Public
Radio, NPR, and other Public and commercial radio stations. He also
produced spot news for CBS Radio.
Roger Wood
Podcast producer and journalist
InDepthNH.org &
WSCA FM 106.1
603–502-0032