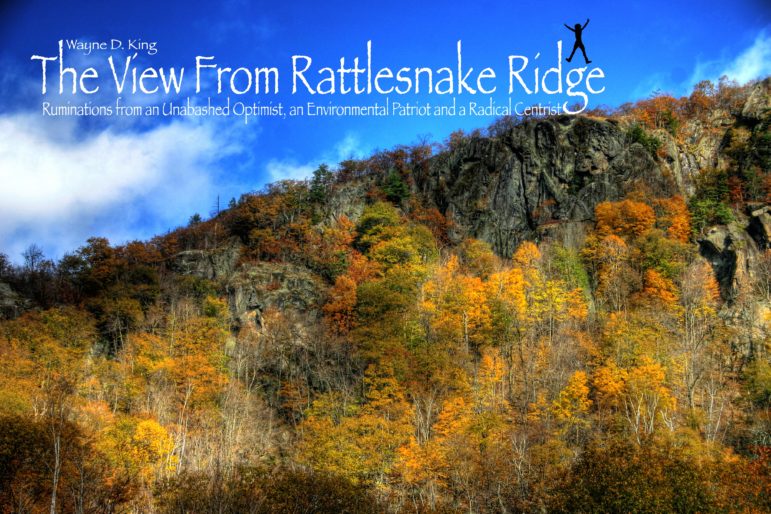 By WAYNE D. KING, The View From Rattlesnake Ridge
Mr. President – Don't Mess with Our Kids
(I couldn't bring myself to use the appropriate verb)
For the past year, I have found myself more and more prone to express myself by swearing. To swear like a . . . well, I guess you could say like a President. Though even that thought makes me want to use the "F word."
More than three years ago I wrote the following in the early days of the Donald Trump Presidency: "For most Americans, watching the President and the government that he is attempting to create is like watching a car crash in slow motion. We know that it's coming. We just don't know when the point of impact will be. More important, we don't know whether it will be a fiery pileup or one car plowing into the Tree of Liberty and Decency; a tree that has been painfully and lovingly nurtured; nourished with the blood, sweat and tears of patriots, as it grew and expanded for more than 200 years."
Well, now we know the answer – beyond a shadow of a doubt. The fiery pileup continues even now. Donald Trump has piloted the ship of state straight into the COVID-19 iceberg and now he's backing up – putting the kids up on the bow – and preparing to ram it again. He has declared that our schools will reopen, without a plan for making it safe for our children, teachers and support personnel.
We have already figured out that those of us over 50 are disposable to this President and despite the fact that we are disappointed and frustrated about that, we have come to reconcile ourselves to the belief that many of us will not survive the fall and winter. Lately, the age of COVID-19s victims has been creeping lower. Still the President shows no alarm or empathy. But now he has set his sights on our kids; and when the denier-in-chief starts looking to treat our kids the same way Americans breath fire.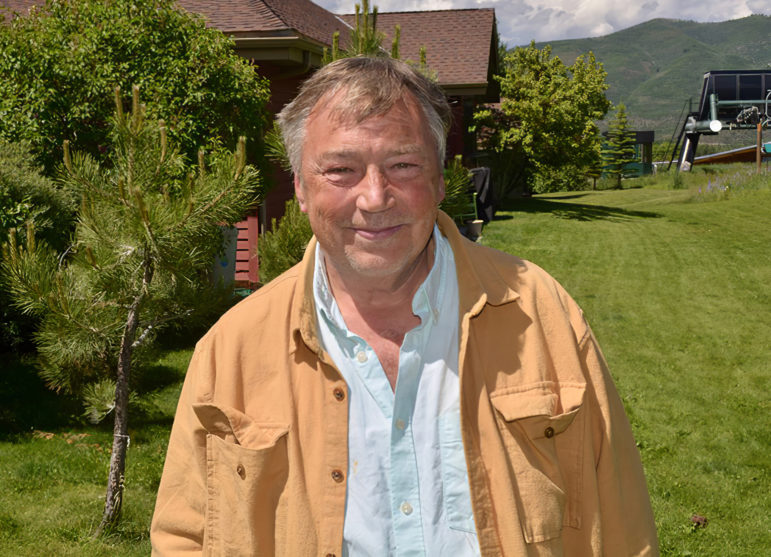 We will not stand by as Donald Trump hides behind Kayleigh McEnany and the School Crossing Guard and pushes our kids out in front of the Covid-19 bus. You may remember Ms. McEnany's first day on the job, when she promised us that she would NEVER lie for the President. She has done little else. Particularly as it relates to this.
The President still has not figured out that you can't bully, cajole, threaten or play partisan politics with a virus.
A few weeks ago I was speaking with my old friend V. Michael Hutchings, the Republican State Representative with whom I car pooled my first few years as a young Democrat State Representative. Years ago, Ray Burton had recruited us both to run for office, even gave us the two bucks needed to file. Ray didn't care what party we were in, he only cared that we loved New Hampshire and were willing to work hard and listen to reason. Today, we are both registered Independents and closest of friends still. As is often the case when Michael and I speak on the phone, talk turns to the state of our union. I was remarking on how effective the President seemed to be when it came to political spin – except for those moments when he was facing scientific facts that didn't allow him to dissemble. Michael challenged my observation. "Any fool," he said, "can set fire to the forest if he only wants to clean up a few sticks."
For more than three years now Donald Trump has been lighting the woods on fire on a regular basis. There is a new outrage seemingly every day. This week we have a dozen willdfires raging. The pandemic threatens America to the core. Since the very beginning of the pandemic the President has stubbornly treated this scientific plague as if it were just another opportunity for the standard Trumpian prevarication machine. First he downplayed it, then he called it a hoax, then as the death toll rose he blamed China, then he launched into his usual boastful claims about how well we were doing – even as anyone could see that things were getting worse; finally, he stopped talking about it altogether.
In recent days the pivot at the White House against Anthony Fauci has added to the confusion and horror. Having thoroughly bungled the pandemic, the President and his minions are assiduously avoiding talking about it now, even as the numbers climb alarmingly, but they are always casting about for a new villain. So the President – the very same guy who suggested that the public inject lysol or clorox into their veins – had the unmitigated gall to begin saying that Dr. Fauci had "made some mistakes . . . lots of mistakes." The chattering class began speculating that Trump was going to fire Dr. Fauci but we could not be that lucky. Donald Trump surely knows that if he fired Dr. Fauci that the news media would turn Fauci into a one man shadow cabinet and stop listening to the President altogether. As Lyndon Johnson said, "Better to have the camel inside the tent pissing than outside the tent pissing in."

All the same, I speculated a few months ago that Drs. Fauci and Birks were softening their words because they felt an obligation to protect the American people from Donald Trump's worst instincts. Now it seems that any "trimming" they did is just going to be used against them as things get worse.
Then there are the ongoing protests following the killing of George Floyd. As the American people have been going through a painful and thoughtful soul searching, Donald Trump has been whistling Dixie and defending the monuments of traitors erected so long after their traitorous activities that the only explanation for most of them is that they served as a metaphorical knee on the neck of people of color.
Now, with no relief in sight the President wants to hide in the rose garden and shove our kids in front of the bus.
His brazen behavior is an existential threat to our lives and our Republic. Yet they act as if there is even a modicum of method to their madness. If President Trump and VP Pence are so thoroughly convinced that the approach they have been taking is the one that will lead them to victory they should put up or shut up. They should be willing to agree to resign immediately in the event that they lose the election. To allow the American people to peacefully seize power from the tyrants that have so thoroughly betrayed us.
Twenty years from now – more likely less than that – hardly a soul anywhere will actually admit to having supported or voted for Donald Trump.
Should Donald Trump resign to avoid embarrassment before the general election? Hell no.
If the United States is to recapture even a modest amount of the shine that existed before 2016 we need to so thoroughly trounce Donald Trump – and the Senators who protected him from accountability – that we send an unmistakable message to the world – "Pardon our temporary insanity. We've learned our lesson."
About Wayne D. King: Wayne King is an author, artist, activist and recovering politician. A three-term State Senator, 1994 Democratic nominee for Governor, now a registered Independent; he is the former publisher of Heart of New Hampshire Magazine and CEO of MOP Environmental Solutions Inc., and now the host of two Podcasts – The Radical Centrist (www.theradicalcentrist.us) and NH Secrets, Legends and Lore (www.nhsecrets.blogspot.com). His art (www.waynedking.com) is exhibited nationally in galleries and he has published three books of his images and a novel "Sacred Trust" a vicarious, high voltage adventure to stop a private powerline all available on Amazon.com. He now lives in Thornton, New Hampshire at the base of Welch Mountain where he proudly flies both the American and Iroquois Flags. His website is: http://bit.ly/WayneDKing . You can help spread the word by following and supporting him at www.Patreon.com/TheRadicalCentrist .
Wayne D. King
22 Orris Rd #F1 – Thornton, NH 03285
PO Box1208 Campton, NH 03223
603-530-4460 Cell
waynedking: Skype
@wayne_d_king:Twitter
http://bit.ly/WayneDKing
PodcastsThe Radical Centrist PodcastNew Hampshire Secrets, Legends and Lore
Support the Work of Wayne King. Become a Patron of The Radical Centrist at PatreonPatreon.com/TheRadicalCentrist*NEW!*Mindscapes – Wayne King Fine Artwww.WayneDKing.com
*Sacred Trust, a Novel*
"The Monkey Wrench Gang Meets the Third Industrial Revolution"https://thesacredtrust.blogspot.com/
The View from Rattlesnake Ridge
New England Newspaper & Press Assoc. award winning column by Wayne King at InDepthNH.org, New Hampshire Center for Public Interest Journalism's website. Join the mailing list to receive occasional news about upcoming events
and new images by Wayne. Join now and you'll receive a free PDF version of Asquamchumaukee – Place of Mountain Waters, a photographic ramble through the Baker River Valley of NH by Wayne.
Coming Soon:My New Hampshire – A love story in images and wordsCommon Sense for Our TimesSteady Hands and Open HeartsRenewing the American Idea in the Post Trump Era