By NANCY WEST, InDepthNH.org
MANCHESTER – The state has directed Granite Pathways to suspend admissions to the juvenile treatment program on the Sununu Youth Services Center campus as police investigate possible drug overdoses, according to Jake Leon, spokesman for the Department of Health and Human Services.
"The incident that occurred last night at the Granite Pathways Youth Treatment Center is under review. Our priority is ensuring the health and safety of the youths who are there today," Leon said. "We have directed Granite Pathways to suspend all admissions to the program until our review is complete."
The five victims Monday night were conscious but experienced symptoms of drug overdose and were delirious, according to Manchester Fire Department District Chief Al Poulin. The drug was first described as possibly Xanax.
There was no word on the condition of the youths from the state or Manchester police.
Gov. Chris Sununu and Health and Human Services Commissioner Jeffrey Meyers will hold a press conference Wednesday.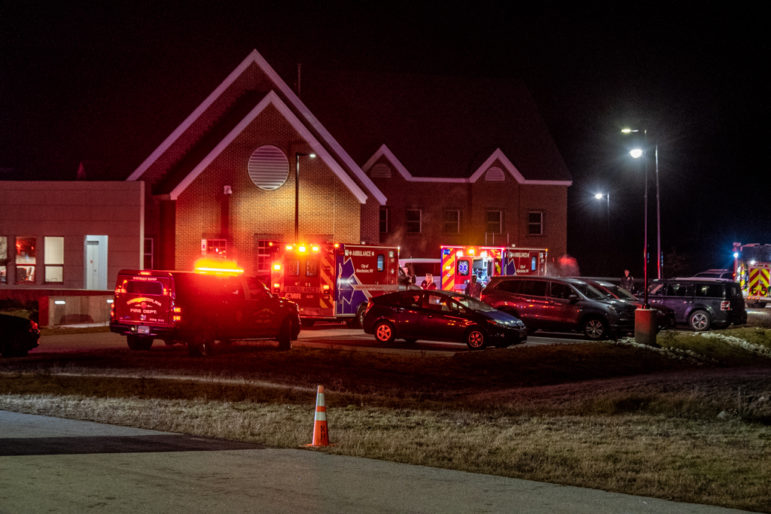 Police spokesman Heather Hamel said Manchester police are investigating incidents from Sunday and Monday nights.
"We can confirm that there is an investigation underway involving several juveniles," Hamel said. "One from Sunday and five from last night (Monday)."
The youth treatment center is at 1056 North River Road. According to Granite Pathways website, the center is for youths ages 12 to 17 struggling with drug or alcohol abuse and the average stay is 48 days. The children may also have co-occurring mental health issues.
The state Department of Health and Human Services contracts with Granite Pathways to operate the center. They held open houses last October to unveil the 36-bed treatment facility.
In 2016, the Legislature passed HB517, which allowed DHHS to retrofit a wing at the Sununu Youth Services Center to serve as an SUD treatment facility for adolescents in New Hampshire.
Granite Pathways was selected through a competitive bidding process to provide addiction recovery services. The organization said it would support the delivery of SUD services by billing Medicaid, commercial insurers and other third parties, according to a DHHS news release last October.
Messages left Tuesday with Granite Pathways seeking comment were not returned.