By PAULA TRACY, InDepthNH.org
PINKHAM NOTCH – Four guys sitting on Lunch Rocks in Tuckerman Ravine in the 1950s looked out across Route 16 envisioning what they would build one day: Wildcat Ski Area.
George Macomber, Brooks Dodge, Malcolm McLane, and William "Mack" Beal Jr. all looked out at the trail cut in 1933 by the Civilian Conservation Corps.
They had competed on that rugged swath as college ski racers and two of them, Macomber and Dodge, went to two Olympics.
As they sat there on the rocks, one said, "We should make a ski area there," according to Grace Macomber Bird, Macomber's daughter and a good friend of mine. It was a stellar idea.
The ski area they envisioned and created has endured for more than 60 years and was recently purchased by the big guns, Vail Resorts.
Historic and scenic, a favorite among true New England skiers, many are waiting to see what happens, including Grace Macomber Bird, who with her husband, Jerry, and my husband, Tom, got out for our first tracks of the season at Wildcat on Sunday.
The deal went down this fall, adding Wildcat to the industry's largest mountain collective ownership based in Colorado. Vail now owns at least 25 percent of the industry in the state.

In the same day it picked up Wildcat, Vail also purchased its sister resort, Attitash in nearby Bartlett, and Crotched Mountain in Southern New Hampshire. A year before, it took over operations of Mount Sunapee in Newbury.

The Birds can really fly. Really!
The Birds – Grace and Jerry – came to kick off what could be an "Epic" season for Wildcat. It joins a collective of about 41 other ski areas across North America and the world on one season pass called "EPIC" which costs less than $1,000. Another regional pass is also offered.
Without a pass, Wildcat was priced right, too. Lift tickets for Nov. 17 were about $56 at the desk but we purchased them the night before for $37 online.

Grace spent her childhood skiing at Wildcat. She went on to captain the Dartmouth College Ski Team in 1981.

The Birds, who have a place in Jackson, are parents of three very enthusiastic skiers (Meredith, Derek, and Elena) who we have enjoyed watching grow up.
Jerry is a great telemark skier and also a snowboarder. He's fearless and often takes the steepest and hardest line on the trail and makes it look easy.
Grace likes to make long sweeping Giant Slalom turns on her alpine boards as if she were flying like a raptor.
I like skiing behind this graceful Bird who makes figure eights out of our turns in the snow.
Mountain air
We took about five or six runs, stopping halfway to breathe in the cold mountain air and enjoy the outstanding views.
Wildcat sits across the street from the highest peak in the Northeast: Mount Washington.
Of course, I was wearing too many layers (four) and it was day one so I was sweaty and hope to sometime get the darn clothing situation right.
There was little wind, especially by Wildcat standards, but it was cold at about 23 degrees.
This classic New England mountain, with its rugged feel, narrow trails, double fall lines and staggering views of the Northern Presidentials is not for everyone. There is not a condo or building in sight. Just the mountains.

Will Vail keep it, spin it off, invest? Time will tell.

But there is definite optimism that a deep-pocketed investor will mean good things for the coming years.
Wildcat workers
Leo Riendeau of Berlin has been working the lifts at Wildcat since the day after Christmas 1987. He's never missed a season.
"It's something to do. Keeps me out of trouble," Riendeau said. "Sometimes it gets cold. You deal with the elements when you are living up here."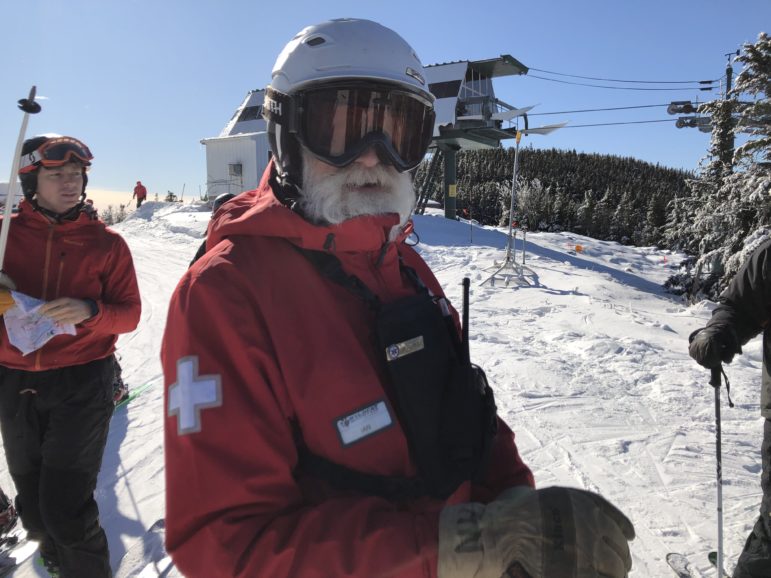 Ian Turnbull has been a patroller at Wildcat also since the winter of 1987.
The best part of Wildcat "is about being in the mountains. I love being in the mountains," Turnbull said.
Sitting up on Route 16 near the height of land between Jackson and Gorham with 49 runs, Wildcat boasts one of the state's fastest and longest high-speed detachable quad chairs accessing 2,112 vertical feet to ski and rides in six minutes.
Where's the fireplace
Grace said her father's secretary looked at plans for the ski area in the 1950s and asked him where was the fireplace going to be.
"It's a skier's mountain," he told her. "We don't need a fireplace."
Vail might have something to say about a base lodge fireplace going forward, though.
Many of the trails face into Tuckerman and Huntington Ravines, which offer some of the most difficult skiing and climbing terrain in America.

The ravines get busy mostly after the lifts close at Wildcat in May.
The founders
Derek Bird said the founding members all had different areas of expertise.
"Mack was an entrepreneur with interests in local forestry, development, and banking. Malcolm was a lawyer, so he was the legal expert," Derek said.
"My grandfather brought expertise in construction because of his family's construction company. And Joe (Dodge's famous mountaineer father) and Brookie both knew Pinkham Notch better than almost anyone at the time."
The group acknowledged Wildcat was not the best of places to try this.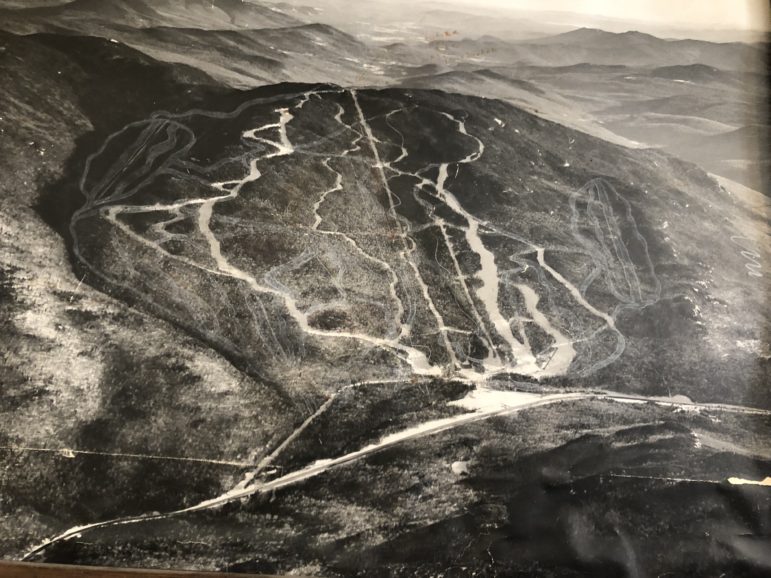 "There was no chance for houses, condos or hotels. It would be almost impossible to obtain a liquor license," in the middle of the forest.
It was a decision, Derek said, based on "the love of skiing."
While it never made huge money, the group begrudgingly changed it to make it profitable – perhaps too late – and by the 1980s the group sold to Pat Franchi for just enough to pay off the bills, he said.
Other owners have come and gone but none have had the financial resources of a Vail Resorts.

Tom and I and Jerry and Grace took about six top-to-bottom runs on the Lynx trail Sunday morning right down the center of the mountain. By about 1 p.m. we were done for the day.
The Wildcat Valley Trail, an ungroomed cross-country ski trail, leads from the summit down to the town of Jackson as part of the Jackson Ski Touring Foundation trail network, dropping 3,240 feet in 11.1 miles.
The trail is on my list to ski this winter. I will take a camera along so you can enjoy the ride along with me. So, stay posted!

Paula Tracy learned to ski at Pats Peak in Henniker in 1972 and has been looking for ways to fit it into her work life ever since. Her first ski column First Tracks was for the Salem (Mass.) Evening News. She then wrote one for the New Hampshire Union Leader and later for WMUR. Paula now writes A Winter Run for InDepthNH.org when she is not busy on her State House reporting.