DOUBLE YOUR DONATION TODAY by clicking NewsMatch through Dec. 31.
By BOB LAPREE, InDepthNH.org
MANCHESTER – Author, filmmaker Gloria Norris returned to her roots in the Queen City this week urging support for gender justice and the critical voices of journalists who are often "the first ones to smell a rat."
"I honestly don't know where we'd be without the press," Norris said Tuesday, speaking at the fourth anniversary celebration of InDepthNH.org, New Hampshire's nonprofit news outlet, at the Derryfield Restaurant in Manchester.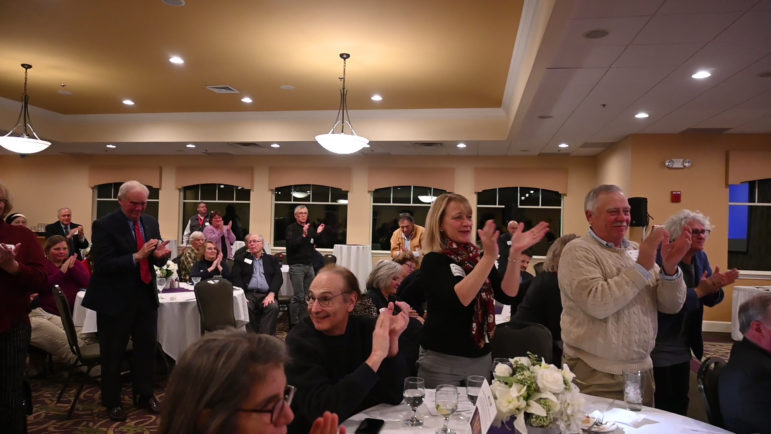 Norris, the author of KooKooLand, her memoir of growing up in the Elmwood Gardens projects of Manchester in a violent home, serves on InDepthNH.org's board of directors. She volunteered to keynote the fundraiser during NewsMatch, in which all individual donations up to $1,000 are doubled until Dec. 31.
She will also be speaking at the Manchester Community College on Thursday at 6 p.m. KooKooLand is this year's One Book, One Manchester selection at the Manchester Library. Norris also spoke at Central High School, the Bookery and the Rockingham County Jail.
"Journalists are the ones who push us to become better people. Journalists hold a mirror up to all of us and make us confront if we really like what we see," Norris said.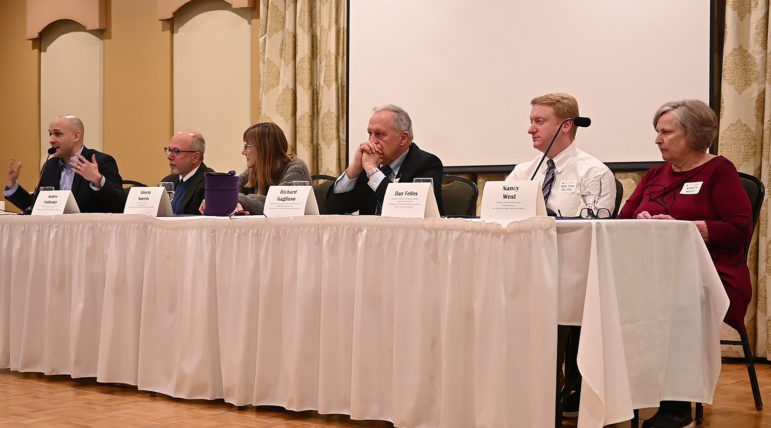 Norris spoke about the voiceless victims of domestic violence crimes, like the infamous murders committed by her father's friend, Hank Piasecny, and how he pretty much got away with murdering his ex-wife, Doris, and her architect friend.
Norris fought her way out of the projects and moved to New York, then Los Angeles where she works in the film industry.
A panel also spoke Tuesday about the importance of news in a democracy.
Gilles Bissonnette, of ACLU-NH, Executive Councilor Andru Volinsky, Norris, First Amendment legal expert Richard Gagliuso, State Senator Dan Feltes and Nancy West founder of InDepthNH.org, also shared stories about government transparency.
The event was sponsored by the Neil and Louise Tillotson Fund of the New Hampshire Charitable Foundation, Manchester Ink Link, Conway Daily Sun, the Seacoast Media Group, Northeast Delta Dental, Bernstein Shur law firm, the Wyman Family Fund of the New Hampshire Charitable Foundation, the Gov. Wesley Powell Fund of the New Hampshire Charitable Foundation, and Peter W. Powell.
At the fundraiser, Norris applauded Julie K. Brown of the Miami Herald whose reporting forced the reopening of the case against millionaire Jeffrey Epstein that finally stopped him from molesting young girls.
"Law enforement didn't make this happen. The justice system didn't make that happen. A journalist made this happen," Norris said.
"Journalists make things happen. They are change makers."