Monica Reads is co-published by InDepthNH.org and Manchester Ink Link
MONICA READS, A Review by Monica West
Inheritance
A Memoir of Genealogy, Paternity and Love By Dani Shapiro
This is a surprise story of love, anger and misunderstanding. It is addictive. It is a serious attempt by Dani Shapiro to understand her feelings of belonging, love of her father and angst about her mother.
She is an only child of two people in an Orthodox Jewish family.
The book is about personal discovery and family secrets. It involves DNA testing and detective work that seems like happenstance on an incredible level.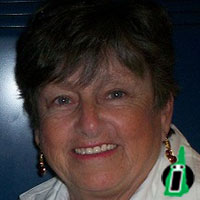 It is exciting and thought provoking in its depth of a quest for understanding. You will not be able to put this book down. You will question your belief system relating to faith and family members.
You will be amazed at the questions and answers in this really well-written articulate dive into emotions.
How did this happen? How easy was the dive? How did it evolve? It will make you think about the relationships in your own family.
Read this book. It is in the stacks under 921 Shapiro.
Monica West reviews books for InDepthNH.org. Monica is known for her love of history and her lifelong love for reading. She has a bachelor's degree in History, with a minor in English. "My years of reading for leisure and pleasure have given me the insight to read a book and analyze the author's baggage, cargo and ability to write the language of his/her mind and utilize the gift of prose to educate and entertain the reader. Go get a book, read it and enjoy the adventure." Contact Monica at mawest@tds.net