Sign up for InDepthNH.org's free newsletter here.
By GARRY RAYNO, Distant Dome
InDepthNH.org's State House Bureau Chief
CONCORD – The Legislature has been in session for two months and faces some tough votes as deadlines near.
The Democratically controlled Senate has moved some of the majority party's priority bills already — often down party line 14-10 votes — but is on vacation this week.
The Democratically controlled House faces a long two days Wednesday and Thursday with a Thursday deadline for bills going to a second committee. Bills containing appropriations or changes to tax law must have an initial vote by the end of the day or they will need a two-thirds majority to pass, which makes approval highly suspect.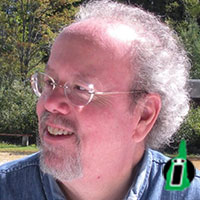 Consequently, the House calendar is long and meaty with bills that are likely to have long debates and emotional appeals from both sides of the aisle.
Business Taxes
House Bill 623 has been a partisan battle royal over halting business profits and enterprise tax rate reductions that went into effect Jan. 1 with further reductions next year.
The bill with House Ways and Means Committee Chair Susan Almy, D-Lebanon, the prime sponsor, originally would have returned the two business tax rates to what they were before lawmakers began reducing the rates as part of the 2016-17 biennial budget.
Republicans are dead set against ending the rate reductions scheduled in law for next year and talk about Almy's bill as a tax increase, echoed by Gov. Chris Sununu who last week would not say he would veto the budget if the tax rates were changed, instead saying "it is a hypothetical" at this point in the budget process.
"My priority is not to raise any taxes," he said. "The tax cuts worked. We have the most robust economy in New England. Why turn away and go in the opposite direction?"
Former Gov. Maggie Hassan vetoed the 2016-17 budget over several issues, one of them the rate reductions which she claimed would blow an $80 million hole in future budgets.
Almy echoed Hassan's concerns.
"Relatively small changes in tax rates are much less important to businesses than workforce issues (training and basic education, physical and mental health and addiction, housing, workforce renewal in an aging population), transportation, energy costs, client-friendly permitting, quality of life and a functioning legal system," Almy writes. "Most of these areas are ones that the state plays an important role in, and that we have been progressively underfunding for years."
The House has the votes to pass the bill, but when the Senate has the bill it is likely to do away with future rate reductions and leave the current rates in place.
The Ways and Means Committee approved the bill on a partisan 12-7 vote.
Education Funding
The House will have the opportunity to vote on a number of bills that would change the education funding formula and increase the state's obligation to pay for an adequate education.
The issue has gained momentum this year as more and more school districts fall into crisis as state stabilization grants have been reduced 4 percent a year for several years.
A number of bills introduced in the House and Senate would halt the reduction in aid, but few would restore the money school districts lost over the past three years.
The House Education Committee is recommending three funding bills pass:
House Bill 177 halts the reductions and restores stabilization funding back to its original level.
House Bill 709 recreates a fiscal disparity aid program to help property-poor districts that have difficulty raising money for education, among other things.
House Bill 551 establishes a school funding commission to determine the cost of an adequate education today.

The Ways and Means Committee is recommending passage of House Bill 686 that would extend the 5 percent interest and dividends tax to capital gains, while increasing the thresholds for paying the levy. The bill would also increase the state per-pupil, adequate education grant from $3,636 to $4,000 and would increase per-pupil aid for students on the free or reduced lunch program, and English-as-a-second-language and special education students.
All the bills will go to House Finance — if they pass, which they probably will — for financial review before a final House vote by the end of March.
Guns
The House Education Committee recommends passage for House Bill 564 to prohibit firearms in safe school zones, echoing the federal Gun Free School Act. Exceptions are for trained personnel authorized by school administrators and parents picking up or dropping students off as long as their firearms remain in their vehicles.
Committee member Rep. David Doherty, D-Pembroke, said, "This bill is a positive first step toward safer schools."
But opponents believe the bill will create confusion and violate constitutional rights.
"Aside from constitutional questions, the bill is not clear as to what is or isn't a safe school zone," said committee member Rep. Rick Ladd, R-Haverhill. "The minority believes that this bill will make schools less safe and result in interpretation confusion."
Recreational Pot
The House will decide if it will continue to support legalizing the recreational use of marijuana, or House Bill 481, regulating its use and taxing its sales. The bill would limit possession to one ounce or six plants, of which only three could be mature.
Supporters say it is time to move forward as more and more states, including those around New Hampshire, legalize recreational use.
But opponents say with the state still in the midst of an opioid epidemic, now is not the time to approve legalizing marijuana use and allow commercial sellers to target young people.
Last week, Sununu reiterated he would veto the bill if it comes to his desk.
The bill will likely be sent to Ways and Means for review of the proposed marijuana sales taxing system.
The House Criminal Justice and Public Safety Committee voted 10-9 to recommend passing the bill.
The House has passed similar legislation, but the Senate has killed it. Legalizing recreational use may have more fertile ground in the current Senate this session.
Medical and Family Leave
The House's version of paid medical and family leave has an initial vote this week with House Bill 712.
Much like Senate Bill 1, which the Senate passed earlier and has a House hearing this week, HB 712 would provide up to 12 weeks of leave at 60 percent of salary for medical reasons or to care for a sick or dying family member.
Like SB 1, it would be funded through a .5 percent payroll deduction from employees of companies without a leave plan.
The bill has been a cornerstone of the Democrats agenda for this session and was a major issue in the 2018 gubernatorial race between Sununu and Democrat Molly Kelly.
Sununu joined Vermont Gov. Phil Scott earlier this year to announce their own medical and family leave plan to provide up to six weeks of leave at 60 percent of salary for state workers. The plan would be administered by a private firm.
Private companies could join the states' plan eventually, but would not be required to offer the benefit as the House and Senate plans propose.
The bill will go to the House Finance Committee for review before a final vote by the end of March.
Vaping
Two bills on vaping will come before the House.
House Bill 511 would regulate the practice and would limit the product's sales to those 18 years old and older.
House Bill 680 would extend the tobacco tax to vaping equipment and products.
Other Bills OTP
House Bill 726 has been amended to form an advisory council to help the the state move the Secure Psychiatric Unit from the men's prison in Concord into its own facility. This is the official amendment and the watermark will be removed.
House Bill 616 provides a cost of living increase to retirees in the state retirement system for the first time in many years.
House Bill 706 establishes an independent commission to draw the political boundaries for state and federal office after the 2020 census.
House Bill 452 establishes the First in the Nation Presidential Primary Commission to ensure the state retains its current status with the first presidential primary in the selection process.
House Bill 226 reduces the probationary period for teachers from five to three years. During the probationary period, teachers may be non-renewed by the school administration without stating a reason. The probationary period had been three years for many years until it was increased to five years during the 2011-2012 legislative session.
House Bill 567 moves New Hampshire into the Atlantic Time Zone, essentially making daylight savings time permanent.
The House meets at 10 a.m. Wednesday and at 9 a.m. Thursday in Representatives Hall in the State House.
Garry Rayno may be reached at garry.rayno@yahoo.com
InDepthNH.org is New Hampshire's only statewide, nonprofit daily news outlet.
Distant Dome by veteran journalist Garry Rayno explores a broader perspective on the State House and state happenings for InDepthNH.org. Over his three-decade career, Rayno covered the NH State House for the New Hampshire Union Leader and Foster's Daily Democrat. During his career, his coverage spanned the news spectrum, from local planning, school and select boards, to national issues such as electric industry deregulation and Presidential primaries. Rayno lives with his wife Carolyn in New London. InDepthNH.org is New Hampshire's only nonprofit, online news outlet dedicated to holding government accountable and giving voice to marginalized people, places and ideas.