Sign up for our free newsletter here.
By NANCY WEST, InDepthNH.org
CONCORD – The House Criminal Justice and Public Safety Committee passed an amended version of House Bill 726 Thursday that creates an advisory council to assist in the planning and construction of a new forensic psychiatric unit on the grounds of the New Hampshire Hospital.
Rep. Renny Cushing, D-Hampton, chairman of the committee, said the language about constructing a new facility was taken out of the bill because it is pretty much accepted that a new one will be built.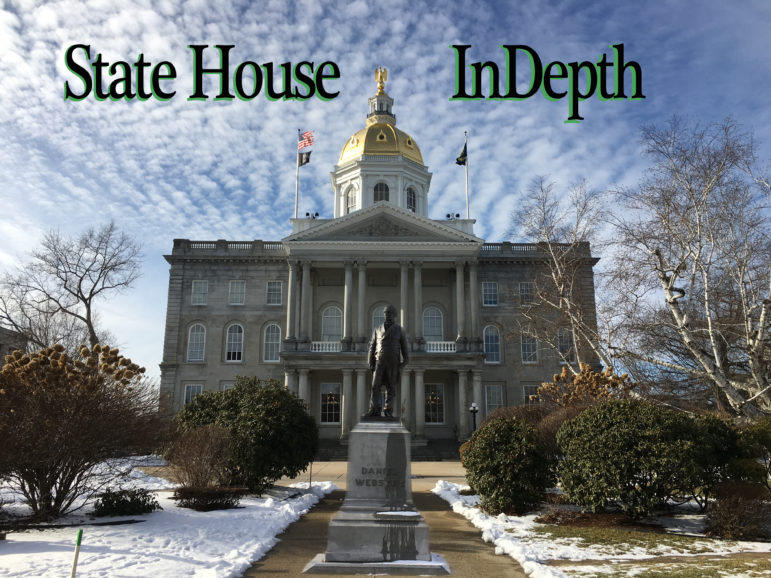 Gov. Chris Sununu said in his budget address that he wants a new $40 million facility built that will house civilly committed mentally ill patients who are currently held at the Secure Psychiatric Unit at the men's prison in Concord.
Cushing has been fighting for more than a decade to remove civilly committed patients from the unit.
He said he will wait until the end of the legislative session to see if it finally becomes a reality.
"It has taken a long time," Cushing said. There have been a number of high profile cases that publicized the problem of housing civilly committed patients with convicted criminals who are mentally ill on the prison grounds.
The vote was 18 to 1 with Rep. Dennis Green, R-Hampstead, the only no vote.
Wanda Duryea, co-founder of the grassroots organization Advocates for Ethical Mental Health Treatment, said she would like to see the bill add an ombudsman who would be embedded at the unit. That would help people who will be housed there for several years until the new facility is built, she said.
"No one in SPU can go to anyone on the outside to complain. When the fox is in charge of the hen house, the hens are not in a safe position," Duryea said.
The group and family members have been critical of the treatment patients receive at SPU, but Paula Mattis, who is in charge of the unit, says they receive the same treatment as patients in the New Hampshire Hospital.
Nancy Heath of Milan, whose adult son, Tony Heath, is held in the Secure Psychiatric Unit, also worried about his treatment until the new facility is built.
"It's all well and good to build a new forensic hospital, but I don't know how that's going to help my son right now. And I said that to the governor when I spoke to him face to face last October," Heath said.
The state removed Heath as guardian for her son. "I've lost my parental rights," Heath said.
Sign up for our free newsletter here.
InDepthNH.org is New Hampshire's only statewide nonprofit daily news outlet.