Local businesses oppose the project as proposed, citing its detrimental effects to
 New Hampshire's landscape and economy
A petition signed by nearly 90 small and local businesses from throughout New Hampshire calling for full burial of the proposed Northern Pass project has been delivered to Governor Sununu and New Hampshire's Site Evaluation Committee. These businesses, which represent the heart of the state's economy, recognize the devastating harm Northern Pass would inflict on the New Hampshire scenery and economic potential.
The petition states:
"We believe the adverse impacts of towers and transmission lines, including property value impacts, scenic impacts, and wetlands impacts, are such that the current Northern Pass proposal should not be permitted by the Site Evaluation Committee.
 New Hampshire businesses, communities and landowners should not have to subsidize the cost to contract a private project like Northern Pass.
 Do not let this project scar the beautiful landscapes that should remain for generations to come, especially when there are sensible alternatives."
As currently proposed, only 60 of the project's total 192 miles would be buried, leaving 132 miles of tall, unseemly transmission towers to run through the heart of New Hampshire.
Those behind the project often claim Northern Pass would be good for New Hampshire business. These 87 businesses are raising their voices to argue just the opposite, that the project would damage their businesses extensively.
 Signatories: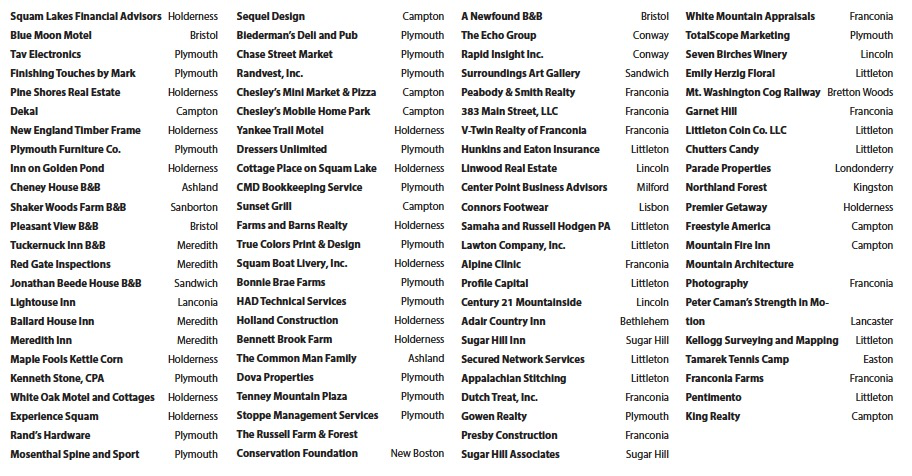 ###