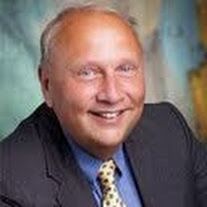 It's been nine years since New Hampshire's only wood-fired boiler was installed to generate electrical power.
Located in Portsmouth next to the Piscataqua River, Schiller Station has a total of three boilers supplying electricity to the grid.
Roger Wood attended the opening of the wood-chip burning boiler at a ceremony near the power plant nine years ago.  The other two boilers are still coal-fired.  Eversource owns the plant, and touts a successful run so far, with benefits that extend to the wood debris suppliers who operate mostly in New Hampshire.
While the wood-chip boiler has earned state and national recognition for its record of clean power generation starting with the Environmental Protection Agency, some residents across the river, in Eliot, Maine claim that sulfur pollutants from the plant have affected their health.
That issue is still unresolved, but I spoke to chief media spokesman Martin Murray about the plant's record and the controversy over emissions emanating from it.
In a news release, the utility says that the wood-fired boiler generates enough electricity for 50,000 New Hampshire homes, while providing up to 200 forestry-related jobs.