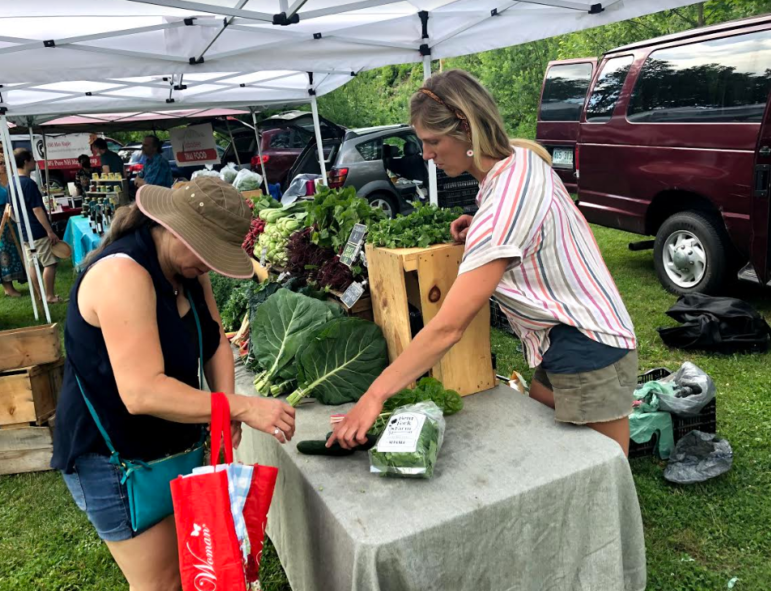 By PAULA TRACY, InDepthNH.org

LITTLETON – New Hampshire's farmers' markets are back in full bloom from a disastrous COVID-19 summer in 2020.
Ruth Ann Hacking of Half Wild Arts in North Haverhill was under her tent at the Littleton Farmers' Market on Sunday selling skincare products made from the flowers and herbs on her small farm.
Rose, yarrow, comfrey, with local products like beeswax, are good skincare which as her sign reads are, "Good for You. Good for the Earth."
She said they held the Farmers' Market in Littleton last summer, but there were no tourists and few sales for her.
"You could see people had made a commitment to the farmers and they were coming out and buying, but without the tourist traffic and with people either needing to or wanting to stay away from big crowds, the sales were really low for me. I think the vegetable farmers did well but for everybody else it was difficult," Hacking said.
Sales have been tremendous at the farmers' market and in just the first few weeks of the farmers' market she has doubled last year's sales, "which is huge."
"The tourists are back too and in greater numbers than other times because they can't go to Europe or whatever. So they are coming to northern New England. So it's great. It works."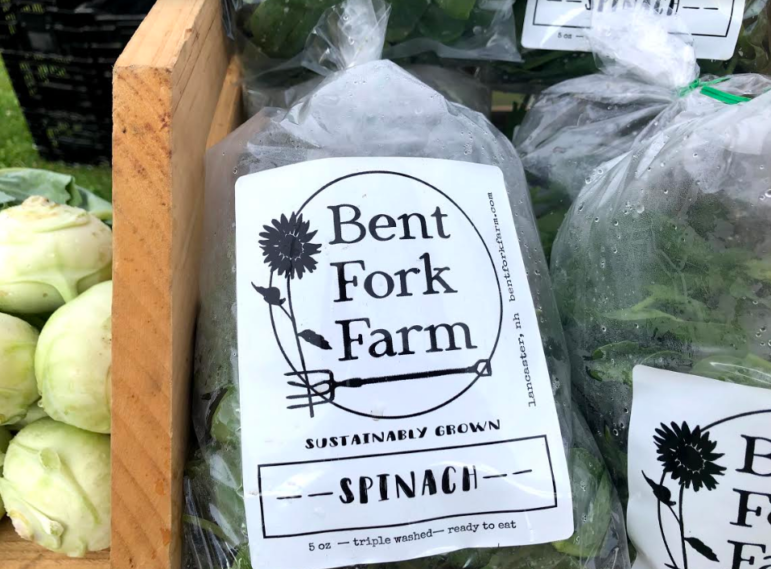 Hillary Harris, who raises goats on her Wild Oak Farm in Landaff milks them and makes soaps and other products, was also praising the difference from a pandemic summer with people standing in line to buy her products.

Her mother, Helen Tuite, was by her side under the small tent. Around them, more than 40 other vendors were also busy selling everything from flowers to maple products, coffees, locally grown meats, bread, and some crafts too.

The state has developed a large aspect of agribusiness which is tied tremendously to tourism in the state and is also an important part of the state's cultural identity.

But last year, it took a hit.

Tuite said she has found the wonderful sight of people who seem to have not seen one another for a very long time embracing, greeting, and generally catching up after more than a year of virtual isolation caused by a virus which killed almost 1,400 residents, one percent of the state, and hit particularly hard the elderly.

Lots of people on this day came the market along the edge of the Ammonoosuc River, across a covered bridge from the downtown to access the market, which is from 10 a.m. to 1 p.m. each Sunday until the end of fall.

One owner of a Bernese Mountain dog came prepared to buy lots of things with the dog hitched to a rolling wicker basket like an oxcart.

Courtney Lahey of Waterford, Vt., was standing in the line for flowers with young daughters, Sloane and Regan.

A horn blast indicated that the buying could begin at 10 a.m. and the line started to move.

She said they are regulars at the farmers' market noting it is an experience as well as a welcome opportunity to return to normal life after the pandemic.

"And she sells out quick," she said of Vanessa Tarr, one of the two flower farmers for Tarrnation Flower Farm in Franconia. Tarr said this season has been spectacular at the Farmers' Market and a welcome sign that the state has returned in large part, to normal.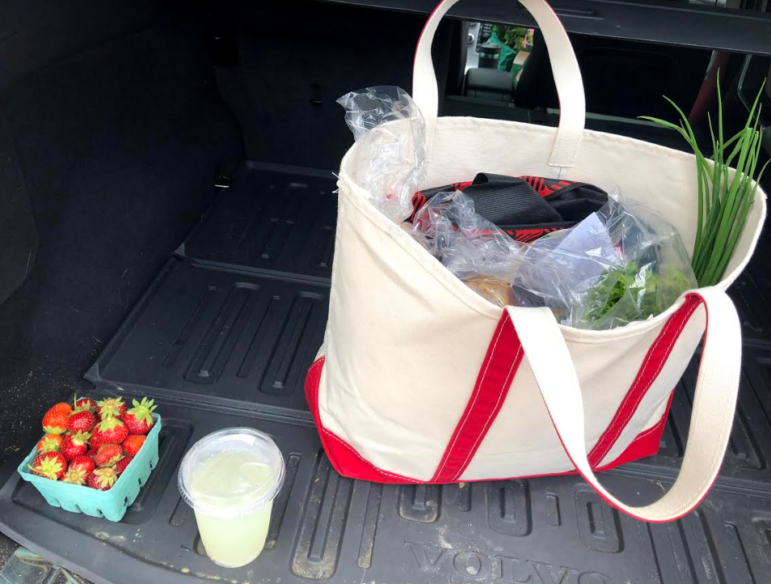 I bought a bouquet of her mixed peonies, delphinium, and cosmos, along with a quart of strawberries, a fresh-squeezed lemonade, a pound of coffee, two loaves of bread, a wooden salad bowl, some sea salt foot cream, a piece of lemongrass soap, scallions and some lettuce.

It was lovely to drive through the notch and to just talk with people again, without masks, learn about their farms and connect with the products I bought.

It was good to hear the stories of their past year and wonderful to see so much optimism all around from the vendors to the customers.

I might just start going to various farmer's markets around the state this summer as an activity.
For a list of farmer's markets in your area or ones you might make a day trip for visit
https://www.agriculture.nh.gov/publications-forms/documents/farmers-market-directory.pdf