By SUSAN DROMEY HEETER, InDepthNH.org
My friend, Kathy and I drove to Cape Cod last week, meandered around the off season, gazed at the cool spring shore and laughed our asses off. I muse joyfully you will meet up with one of your belly laugh friends and drive with no agenda, sip coffee, tell stories and delight in getting together apres Covid.
Kathy and I met in Holland; we taught at the same international school in the 90s and discovered we both originated from the Bay State. We knew each other's parents, we wept together when they died. We suffered through boyfriends and visitors – knowing what it was like to travel to Amsterdam yet again, to Brugge, to Cologne. We laughed a lot thirty years ago and as with any good friendship, continue to belly laugh even more.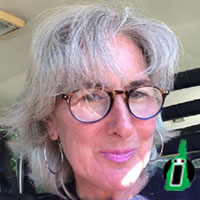 So, last week was a joyful muse off season. I love no traffic on Cape Cod, no crowds, the quiet of a deserted beach. I love no lines, no sunscreen, simply walking through streets that soon, oh so very soon, will be inundated with tourists eager to escape their four walls. I love driving with someone who knows me well enough not to insist we get out and read the plaques describing the history of Falmouth or Provincetown, who simply knows that meandering, sipping coffee, laughing and chatting is gloriously enough.
When Kathy and I stopped for salt water taffy in Provincetown, Kathy thought she'd lost her glasses. We mentally retraced our steps, called the fish market we'd eaten at in Chatham, panicked at the thought of Kathy losing her prescription lenses.
And then we paused, said a prayer to Kathy's Mom and then, well, found they'd fallen out in the back seat of the car.
But the beauty in that moment was the relief in finding what was thought to be lost, realizing our little trip would not be clouded with the downer of having to replace glasses, with Kathy being inconvenienced with searching for the lenses that have allowed her to see so much.
And, as I muse joyfully on this tiny trip, I think of the relief of not losing a friendship, of maintaining the joy that has lasted through decades, of celebrating Kathy and our lives with coffee, belly laughs, found glasses and salt water taffy on the Cape. I muse joyfully you will appreciate that which you still have, perhaps thought might be lost, appreciate even more this beautiful life. It's worth it during the height of the season and, perhaps even more, when it's off.
Susan Dromey Heeter is a writer from Dover who recently let her hair go au natural white. Writing has been her passion since her English majoring days at the University of Massachusetts in Amherst. Dromey Heeter has lived in The Netherlands, Alaska and currently basks in all things New England, including the frigid winters. An avid swimmer, Dromey Heeter's great passion is to bring back body surfing as most children have no idea how to ride waves without ridiculous boogie boards.