By SUSAN DROMEY HEETER, Joyful Musings
Today I muse joyfully you have a car filled with essentials should your travels require quick thinking, quick stops, quick fun, quick recovery, quick winter. As for me? My 2004 Volkswagen Passat wagon has just about everything I need.
First things first? Ice skates. I go nowhere without them in the back of my car. And should travels involve a pond? I'm ready. I adore a patch of ice, a moment to feign I am in the winter Olympics, imagining myself skating for the gold. My big trick? I can skate backwards. I know. Impressive.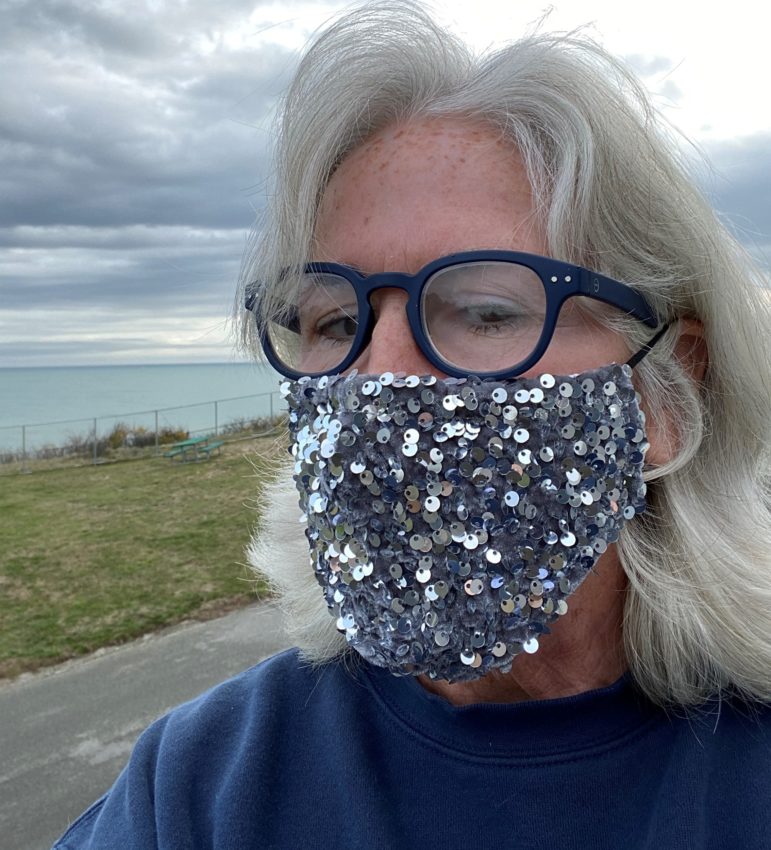 I've got essentials in my car, a shovel, a blanket, extra masks. I've got a notebook and pencil at the ready should I need to write down quick information. I've got an extra coat.
As our household has increased by one, I've got plastic bags. Our puppy, Bennie, is still digesting what it means to ride on four wheels; I'm prepared when he needs a pit stop. He's got his own blanket in the back. We're ready for anything.
And in a time when so much is changing, when so much is unknown, there is comfort in preparedness, a touch of control in a world where we have lost so much.
Do you have ice skates at the ready? If not, perhaps it's time. I muse joyfully you'll glide into peace, into a beautiful 2021. Stay safe. Stay prepared.
Susan Dromey Heeter is a writer from Dover who recently let her hair go au natural white. Writing has been her passion since her English majoring days at the University of Massachusetts in Amherst.  Dromey Heeter has lived in The Netherlands, Alaska and currently basks in all things New England, including the frigid winters. An avid swimmer, Dromey Heeter's great passion is to bring back body surfing as most children have no idea how to ride waves without ridiculous boogie boards.