By SUSAN DROMEY HEETER, Joyful Musings
COVID fatigue, mask fatigue, Zoom fatigue – these are statements that would have made no sense only a year ago.
But today, we know what they are, what they mean and, perhaps, have experienced them ourselves. But today, I want to focus on a fatigue I have never heard combined with these words: Whoopie Pies.
Whoopie pies are the greatest invention ever made.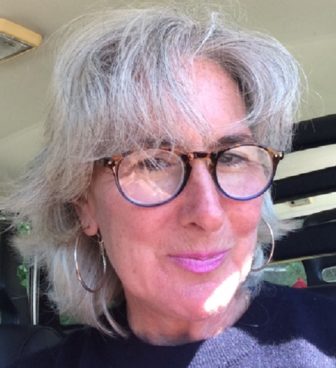 According to Wikipedia:
"The whoopie pie is an American baked product that may be considered either a cookie, pie, sandwich, or cake. It is made of two round mound-shaped pieces of usually chocolate cake, or sometimes pumpkin, gingerbread or other flavored cakes, with a sweet, creamy filling or frosting sandwiched between them."
I muse joyfully you are eating one as you read this, perhaps your fingers are covered in chocolate, in cream, your keyboard laden with crumbs.
In this pandemic, I have found it not only necessary but vital to create lots and lots of whoopie pies; I've made hundreds, utilizing different recipes, trading Crisco for butter, egg whites for yolks. I'm a traditionalist, however, and stick only to chocolate pies. I even purchased new cookie sheets, experimenting with and without parchment paper, identifying that which succeeds, that which does not.
It's all very scientific, all very chocolate, all very whoopie pie vital. There is no room for fatigue, only joy, only chocolate, only creme de la creme.
And, as I would like to fit through the door after this pandemic ends, I have not saved these whoopie pies for myself; I've mailed several to nieces, sent some to brothers, brought some to friends. I embrace the joy of sharing a whoopie pie as, truly, a whoopie pie is the epitome of joy, of love, of pure yum.
My mom made whoopie pies – and while she's been gone for decades now, I feel her next to me as I bake. It's a nice time of year to fill the kitchen with memories, with chocolate, with cream, with love.
Dear Musers, if you have your own whoopie pie recipes, insights, do share. I'm a fan of the homemade, the fresh, the made from scratch versions. Certainly bakeries and stores carry whoopie pies, I consider myself the connoisseur and hope to learn more of who is making what, but as for me, there is nothing like a homemade whoopie pie.
There is no fatigue in a whoopie pie.
Susan Dromey Heeter is a writer from Dover who recently let her hair go au natural white. Writing has been her passion since her English majoring days at the University of Massachusetts in Amherst. Dromey Heeter has lived in The Netherlands, Alaska and currently basks in all things New England, including the frigid winters. An avid swimmer, Dromey Heeter's great passion is to bring back body surfing as most children have no idea how to ride waves without ridiculous boogie boards.