By LUCILLE JORDAN, president of Nashua Community College
NASHUA – This fall, Nashua Community College launched its first "textbook-free" Open Educational Resource class with English 101.
So far switching to an OER English 101, one of the most commonly enrolled courses, has impacted 21 percent of the NCC student body and brought the cost for the English 101 textbook from $118.25 to $0.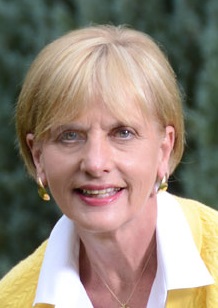 Professor Jennifer Tripp, coordinator of the English program and OER lead at Nashua Community College explains, "Using OER isn't just about making things free – that is also very important – but it's also about more innovative teaching." Shifting resources online has made it easier to incorporate more modern digital elements, such as the game-based learning platform Kahoot.
OER is similar to Open-source software, in which source code is released under a license, and the copyright holder grants users the rights to study, change, and distribute the software to anyone for any purpose. OER materials could look like a traditional online textbook, or a multimedia package of video, text, and presentations.
Across the Community College System of New Hampshire, OER teams have been collaborating to develop "no or low-cost" courses, sharing best practices along the way through the system OER team known as "CCSNH Open." CCSNH Open hopes to make as many "no or low cost" courses as possible, meaning course materials should be new, and not exceed $40.
The OER taskforce at River Valley Community College, led by biology Professor Julie Robinson, is working on Anatomy & Physiology, which typically requires a textbook and lab manual totaling about $500.
"The goal is to share. That A&P OER textbook might be here someday," said Tripp. At NCC, Tripp worked with several adjunct instructors; Ann Healy, Elizabeth Fontanella, and Ann DeCiccio; to make English 101 textbook-free. Besides cost savings, handpicking course material means every section is relevant.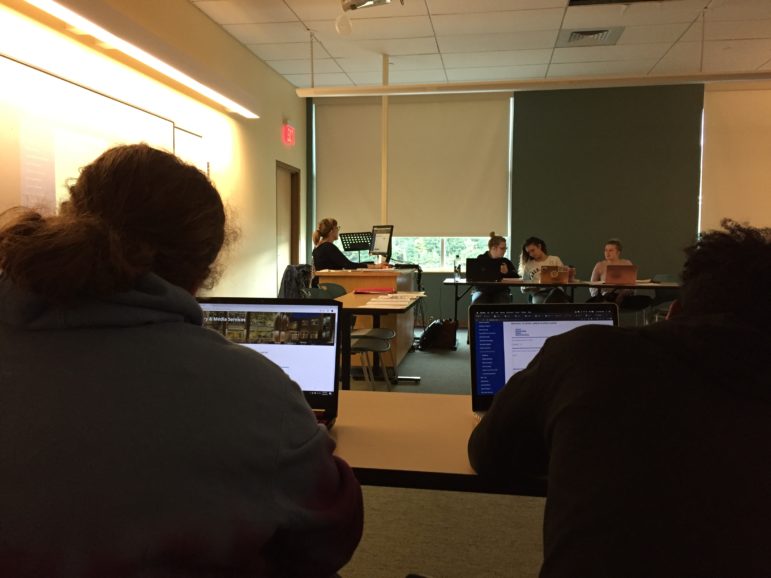 "I have been on textbook selection committees, and it was sometimes like choosing the lesser of two evils," said Tripp. The committee would weigh textbook costs and relevance, sometimes having too much or not enough material for the curriculum. "Now, everything we teach is in the textbook. I'm using all of it; there is nothing superfluous, and the students like it. And of course, they like that it's free."
Nearly halfway through NCC's first semester with OER, Tripp said students appear to be more engaged. "There's a search bar, it's easy to find material. They bring their laptops, and I bring the material up on the LCD screen." Students without laptops can check one out of the library or use one of the classroom's desktop computers. Those without internet access at home can download materials to use offline.
Tripp and her OER taskforce at NCC are now working on making the second most enrolled English course – public speaking (English 109) – into an OER course for fall 2020. Each campus has their own taskforce with student input.
"We have administrative support, but we want to make sure students know about it. But once it happens, it will happen fast," said Tripp. Based on the 191-person enrollment in public speaking last academic year, an OER course eliminating the $72.75 book for the 2020-2021 year would save students $13,895. "People will 'vote with their wallets,'" said Tripp.
Throughout the system's OER initiative, faculty and staff have been collaborating with the University System of New Hampshire to reinforce transfer pathways and share OER materials through the "NH Open Education Public Consortium."
"CCSNH and USNH have developed a hub, an 'OER Commons,' online for all OER courses across the state. Every course that adopts OER will be on there," said Tripp. The OER movement at NCC has been supported by USNH OER champion Robin DeRosa at Plymouth State University, and Meghan Eckner in the Chancellor's Office at CCSNH. The Community Colleges of New Hampshire Foundation's Trustee Initiatives Fund supported the development of OER English 101.
Lucille Jordan is the president of Nashua Community College, located at 505 Amherst Street, Nashua