Welcome to Decoding the Vibe where I tell it like it really is as the first-in-the-nation primary parade of candidates comes to New Hampshire. Join me behind the scenes where you might just find out what the candidate is really like. This week, I decoded a different vibe while on vacation.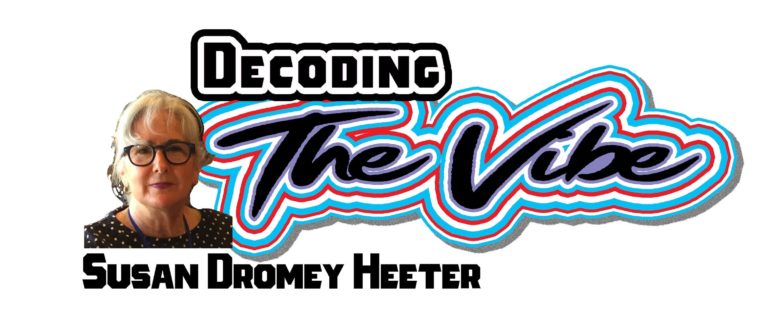 By SUSAN DROMEY HEETER, Decoding the Vibe
Decoding the Vibe arrives to you from Kauai, Hawaii – the Garden Isle, the locale of the United States' most western bookstore and where, yes, where Gilligan's Island was filmed.
I write on location, sacrificing my sweet New Hampshire perch to come to a locale in order to find out what tourists, natives and locals think about the upcoming presidential election, candidates, the aloha buzz. Hey, someone has to do it.

I met Macey and Norman of Kekaha, Kauai at the weekly Art Night held in Hanapepe. A lovely young couple, they admitted they are more concerned with land issues rather than presidential candidates. "We watch the news but we are more concerned with local." We enjoyed a chat, however, and I learned of their concern with so many people buying up the land here in Kauai.

They do have a fondness for Presidential candidate and US Representative Tulsi Gabbard and were entirely impressed with her strong showing in the debate.

And, indeed, I did find one Tulsi sign located in the hills of Kauai, a small reminder that, yes, even in paradise, an election is upcoming.

When I approached tourists about politics and upcoming elections I was met with both disdain and eagerness to chat.

The 26-year-old newlyweds Jen and Joe, formerly of Maryland but now living in Texas, were an hour from taking a flight to Ohahu but happily chatted with me at the Kauai Farmers' Market. Joe remarked, "I try to ignore the 24-hour news cycle" but did mention he "wished it weren't all so black and white." He felt there was no middle ground to discuss the options; mentioning a friend from Washington DC who keeps him in the loop.

Joe also listed those candidates he knew were running: Bernie, Kamala, Biden. He also referenced a "tall female candidate" but was not entirely sure who that was.
Californians Chris and Bailey, 21 and 19, had no idea of any of the candidates running but did enjoy their fresh papaya juice. In Kauai for vacation, they promised they'd start watching as they are both college students.
Sporting a "Benedict Donald" t-shirt replete with a hammer and sickle, Scott is a "Kamaaina," one who has lived his entire life in Hawaii but is not a native. He likes Warren as she has a "plan for everything" and believes the other candidates are simply asking voters to "see if you like me" while Warren is putting out very clear plans.

Scott was also impressed with Kamala Harris and sees her prosecutorial skills as an asset to beat Trump. He remarked, "She could be the one to take on Trump and win."

Rudy, who has lived in Hawaii since the 60s when asked of the vibe of the current political scenario remarked, "Democrats in Hawaii have become arrogant – if you don't agree with them, you become ostracized." He also remarked, "Republicans have become feeble, they cannot put out a clear message."
Rudy is uncertain about the ways candidates promise "free everything" without a clear plan to pay. His colleague, Simone, agreed and has lived in Hawaii since '95. She considers herself conservative but did not hold the current leader in high esteem. Both seemed confused about the ways candidates promise "free education, health care" without clear ways of paying.

Finally, Jan, a 17 year resident of Hawaii, enthused, "We like to have our voices heard from Hawaii." She is currently deciding between Biden and Warren – with Bernie in third place. The two issues at the forefront of her mind? Health care and homelessness.
And it's also my flight time to return to the mainland. Mahalo, thank you for reading Decoding the Vibe, live on location. We'll continue the conversation in the lower 48, specifically in the Granite State. Aloha, amigos. Surf's up and the candidates keep riding the waves.

Susan Dromey Heeter is a writer from Dover who recently let her hair go au natural white. Writing has been her passion since her English majoring days at the University of Massachusetts in Amherst. Dromey Heeter has lived in The Netherlands, Alaska and currently basks in all things New England, including the frigid winters. An avid swimmer, Dromey Heeter's great passion is to bring back body surfing as most children have no idea how to ride waves without ridiculous boogie boards.
The opinions expressed are those of the writer. InDepthNH.org takes no position on politics, but welcomes diverse opinions. email nancywestnews@gmail.com