Running for the party nominations for President
Compiled by BOB CHAREST for InDepthNH.org
The race for party nominations for President is getting a little crowded as we are less than a year away from the New Hampshire First in the Nation Primary. By law, New Hampshire directs the Secretary of State to set the date of our primary before all others, and the date is tentatively Feb. 11, 2020. The Iowa caucuses are scheduled for Feb. 3, 2020.
At last look (as of Feb. 18, 2019), the Federal Election Commission reported 184 people have filed as either declared presidential candidates or in "exploratory" mode in the Democratic primaries. Another 69 have filed their intent in the Republican primary. There are also 19 Libertarian candidates and 14 Green Party candidates, along with 251 candidates listing no party affiliation.
According to the website ballotpedia.org, the candidates include one named Sexy Vegan, another named Seymour Cats, and one filing as Kanye Deez Nutz West. No mention yet of a candidacy for Vermin Supreme, who was a 2016 Democratic candidate for President of the United States. If you don't know who he is, you owe it to yourself to look him up.
While the list is long, the process for determining the major candidates (There were 17 major candidates in the 2016 GOP primary.) is a matter largely determined by how well the candidates do raising money to keep their campaigns going.
Even though more than 500 people have filed with the FEC, that does not mean all those people will appear on the New Hampshire ballot. They must also get their names on the primary ballot in each state. In New Hampshire, presidential candidates must file with the Secretary of State. A presidential candidate seeking the nomination of a major party must file a declaration of candidacy and pay a $1,000 filing fee in New Hampshire. To qualify for the general election ballot, an independent presidential candidate must submit a petition containing the signatures of at least 3,000 registered voters and pay a $250 filing fee.
Here are the announced candidates, the probables, the possibles, and those just exploring as the Presidential Primary season gets into full swing. More will be added as we learn of them.
Democrats
Announced candidates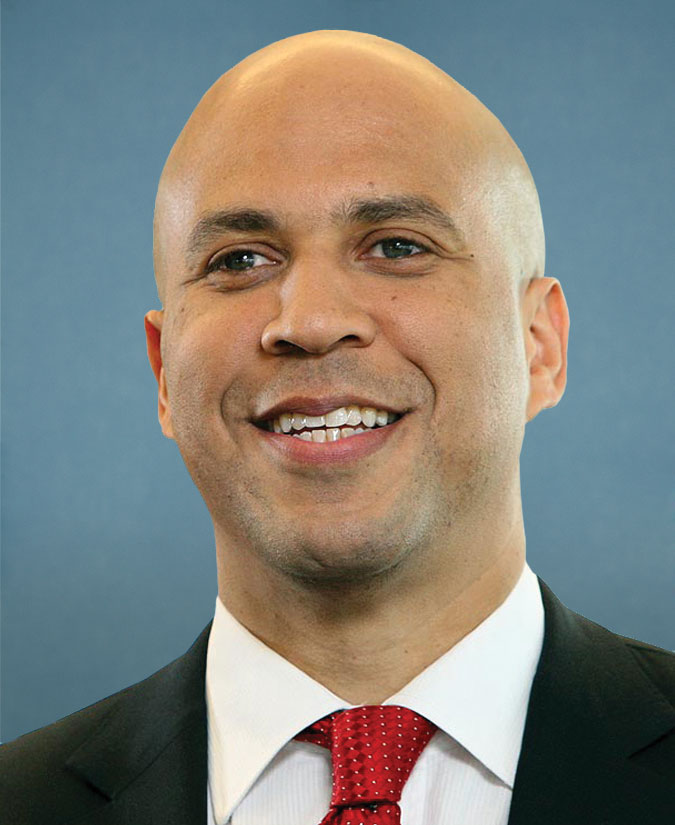 Cory Booker, 49, second-term senator from New Jersey. Former mayor of Newark, N.J., a progressive who favors a Medicare-for-all health-care plan and has a liberal voting record. Sparred with Brett Kavanaugh in confirmation hearings, wants to focus on good jobs, criminal justice reform. Emphasizes racial justice issues. Has accepted corporate PAC money but vows to no longer. Announced Feb. 1, 2019.
Julian Castro, 44, former San Antonio mayor, HUD secretary under Obama. Delivered keynote address at 2012 DNC. Running as a Progressive: Medicare for all, pre-kindergarten programs, free public college tuition, raising minimum wage, addressing climate change. Twin brother is U.S. Rep Jaquin Castro, D-Tex. Announced Jan. 12, 2019.
John Delaney, 55, former three-term congressman from 2013 to 2019 representing Maryland's 6th congressional district. He did not run for reelection in 2018 in order to run for President. Co-founder of Health Care Financial Partners that makes loans available to smaller-sized health care service providers, acquired by Heller Financial in 1999, and co-founder of CapitalSource, a commercial lender that provides capital to roughly 5,000 small and mid-size businesses. Announced July 28, 2017 (the first Democrat to announce).
Tulsi Gabbard, 37, four-term congressman from Hawaii, first elected in 2013. A member of the House Foreign Affairs and Armed Services Committees. Announced Jan. 11, 2019.
Kamala Harris, 54, first-term senator from California. Former prosecutor and former California state attorney general. First black woman elected to the U.S. Senate from California, in 2016. Wants to reduce the high cost of living with a middle-class tax credit, critic of Trump's immigration policies, supports immigration and criminal justice changes and a Medicare-for-all health-care system. Will reject corporate PAC donations. Announced Jan. 21, 2019.
Amy Klobuchar, 58, third-term Senator from Minnesota. Former prosecutor, corporate attorney. Sparred with Brett Kavanaugh in confirmation hearings, identified with #MeToo movement. Considered a moderate. Vows action on digital issues like privacy. Daughter born with health complications. Supports universal health care. Announced Feb. 10, 2019.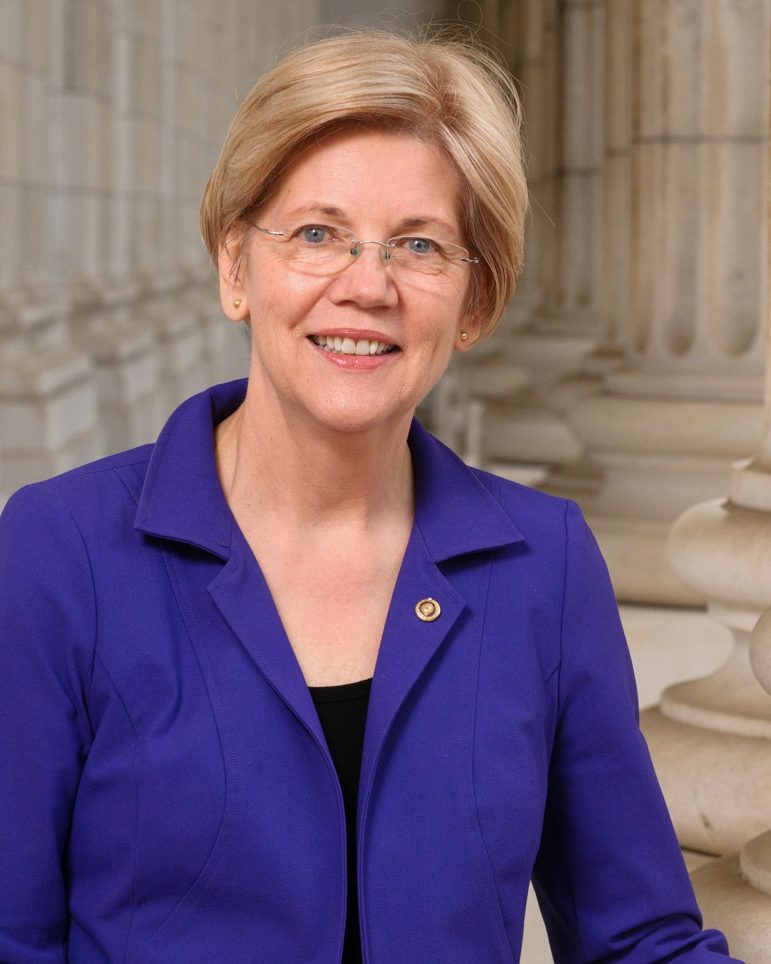 Elizabeth Warren, 69, second-term senator first elected in 2013, from Massachusetts. Law professor who started as a lecturer at Rutgers law school in 1977, associate dean at University of Houston Law Center, associate professor at University of Texas School of Law, visiting professor at the University of Michigan, full professor at the University of Pennsylvania Law School, and Leo Gottlieb Professor of Law at Harvard Law School. She has been an advisor to the National Bankruptcy Review Commission and a member of the FDIC Advisory Committee on Economic Inclusion. She helped establish the Consumer Financial Protection Bureau in 2011. A noted progressive leader, Warren has focused on consumer protection, economic opportunity, and the social safety net while in the Senate. Announced Feb. 9, 2019.
Marianne Williamson, 66, spiritual lecturer and bestselling author. Her 13 books include "A Return to Love," "A Woman's Worth" and "The Gift of Change." She published "Healing the Soul of America," on America's political system, in 1997. Founder of Project Angel Food, a volunteer food delivery program serving AIDS patients and ill home-bound people; co-founder of The Peace Alliance, a nonprofit that supports peace-building projects. Ran unsuccessfully in 2014 as an Independent in California's 33rd congressional district. Announced Jan. 29, 2019.
Andrew Yang, 44, New York-based entrepreneur. He believes the federal government should provide everyone with a "Universal Basic Income." He has promised a Goffstown family $1,000-a-month "Freedom Dividend" during his campaign. Announced Nov. 6, 2017.
Exploring:
Pete Buttigieg, 37, mayor of South Bend, Ind., first elected in 2011 at age 29, a veteran who served in Afghanistan, musician, businessman. Former Indiana state treasurer and Rhodes scholar. He ran unsuccessfully for Democratic National Committee Chairman in 2017. He launched an exploratory committee Jan. 23, 2019.
Kirsten Gillibrand, 52, second-term senator from New York, first appointed in 2009 to replace Hillary Clinton. Vows to fight for LGBQT rights, campaign finance reform, anti-discrimination, criminal justice, decriminalizing marijuana, environmental and abortion rights laws. Announced an exploratory committee Jan. 16, 2019, on the Stephen Colbert Show.
Possible:
Michael Bennet, 54, senator serving second term representing Colorado, serves on the Senate Finance, Agriculture and Health, Education, Labor, and Pensions committees. Planning a trip to Iowa this month as he considers a run.
Joe Biden, 76, former vice president, former senator from Delaware from 1973 to 2009. Openly considering a run in 2020.
Michael Bloomberg, 76, former three-term New York City mayor, from 2002 to 2013. A business entrepreneur, founder and chief funder for several pro-gun control groups, including Mayors Against Illegal Guns. He visited New Hampshire last month and promoted his recent book, co-written with the former Sierra Club CEO, on climate change.
Sherrod Brown, 66, senator serving third term representing Ohio. He serves on the Agriculture, Banking, Finance and Veterans Affairs Committees and previously served in the U.S. House. He said on CNN Feb. 17, 2019, that he has visited Iowa and New Hampshire and plans a trip to Nevada. He will decide in the next few weeks if he will join the race.
Steve Bullock, 52, second-term governor of Montana. Former Montana attorney general. He has made trips to Iowa and New Hampshire since winning election in 2016. He is chairman of the National Governors Association. He has made five trips to Iowa, the latest visit over the weekend. He says he hasn't yet decided if he will be a candidate.
Bill DeBlasio, 57, serving in his second term as New York City mayor. He has said he is considering running for president and told "Meet The Press" host Chuck Todd on Feb. 17, 2019, that he has not ruled it out.
John Hickenlooper, 66, former Colorado governor. He has said he is considering running for President and while in New Hampshire last week said he expects to make a decision within the next few weeks. He supports universal health care and considers himself a centrist
Eric Holder, 68, former U.S. Attorney General who served as the nation's top law enforcement official from 2009-2015. He visited Iowa last week, increasing speculation that he might run. He has made ending political gerrymandering of congressional districts a priority and has said he will announce his presidential intentions early this year.
Jay Inslee, 67, governor of Washington state since 2013. He started off in the Washington State legislature and served for more than a decade in Congress. He has made climate change a central issue and is considered a progressive. Formed an exploratory committee in early January.
Terry McAuliffe, 61, former governor of Virginia. He is a longtime Democratic operative who was a major fundraiser and friend of former President Bill Clinton and Hillary Clinton. He was chair of the Democratic National Committee from 2001-2005 and co-chaired Hillary Clinton's 2008 presidential campaign and was elected governor in 2013. He said Sunday on CBS's "Face the Nation" that he is close to making a decision on whether he will run.
Jeff Merkley, 62, two-term senator from Oregon. He is a former speaker of his state's House of Representatives and was elected to the U.S. Senate in 2008 and reelected in 2014. He is considered one of the most liberal members of the Senate and was the only senator to support U.S. Sen. Bernie Sanders' presidential bid in 2016. He said in an interview published Sunday that he may not run because doing so may open his Senate seat to a Republican.
Seth Moulton, 40, second-term congressman representing the 6th Congressional District in Massachusetts. A Marine Corps veteran, moderate Democrat. A visit to speak before the Bedford Democratic Committee on Feb. 2 fueled speculation that he is gearing up for a run, but he said he was there as an invited guest and not as a candidate.
Beto O'Rourke, 46, former three-term congressman from Texas' 16th Congressional District, which includes El Paso. Lost U.S. Senate race in 2018 to Ted Cruz. Ignited a lot of interest from groups hoping to draft him for the 2020 Democratic primary.
Tim Ryan, 45, in his ninth term in the U.S. House representing Northeastern Ohio. Said to be "strongly considering" a run in 2020. Will be visiting New Hampshire in the next few weeks.
Bernard Sanders, 77, senator from Vermont since 2007. Winner of the New Hampshire Democratic presidential primary in 2016 with 60 percent of the vote to 38 percent for Hillary Clinton. He is considering another run, with reports that he may announce an exploratory committee this week.
Eric Swalwell, 38, fourth-term congressman representing California's 15th Congressional District and a member of the House Intelligence and Judiciary committees. He has visited New Hampshire often, and in a visit to Iowa over the weekend, he said he intends to announce his plans soon.
Republicans
Announced:
Donald Trump, incumbent, announced his bid for reelection at his inauguration Jan. 20, 2017. Trump won the 2016 first-in-the-nation primary by a 35 percent to 16 percent margin over former Ohio Gov. John Kasich. Trump narrowly lost (by 2,700 votes, in an election with 750,000 total votes cast) the New Hampshire general election to Hillary Clinton. He went on to win the presidency with 304 electoral college votes to Clinton's 227.
Exploring:
William Weld, 73, former Mass. governor, ran for vice president as Libertarian in 2016 (Gary Johnson, former N.M. governor, as president). Weld formally announced an exploratory committee on Feb. 15, 2019, at a New Hampshire Institute of Politics event.
Possible:
John Kasich, 66, former governor of Ohio who finished second to Trump in the 2016 New Hampshire presidential primary and in the overall nomination race. Kasich has said that he is considering a challenge to Trump. Some media are reporting that Kasich recently signed on as a CNN commentator, making it likely he won't run.
Larry Hogan, 62, governor of Maryland, elected to his second term in November. Seen as a centrist and moderate. Highly critical of Trump, he strongly indicated in his Jan. 16, 2019 inaugural address in Maryland that he is considering launching a primary challenge against Trump.
Independent
Possible:
Howard Schultz, 65, former CEO of Starbucks from 1986 to 2000 and again from 2008 to 2017, former owner of the Seattle SuperSonics, and a self-described lifelong Democrat who on Jan. 27, 2019, in a "60 Minutes" interview said he was exploring a run for President as an independent, a statement that drew the ire of Democrats who say his third-party candidacy would help reelect Trump by splitting the vote.