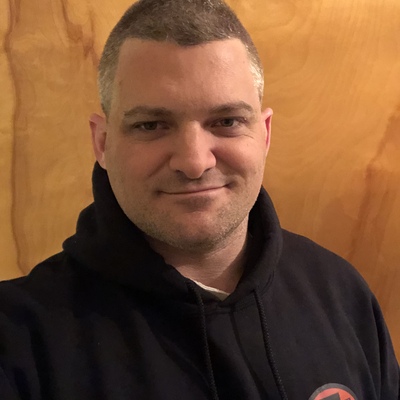 By NANCY WEST, InDepthNH.org
Attorney General John Formella is investigating a racist email state Rep. Charlotte DiLorenzo, D-Newmarket, received from Ryan Murdough, who says he is the founder and president of a group called the New England White Network.
"The New Hampshire Department of Justice, along with our local, state, and federal law enforcement partners are aware of this matter and the NH DOJ is looking into it," said Formella's spokesman Mike Garrity. "We take threats seriously and prosecute those that meet the threshold of the law codified in the criminal threatening statute, which is RSA 631:4."
Murdough's email, sent to DiLorenzo's legislative email account in October, says, "Because of your support for critical race theory, we have identified you as an anti-White in New Hampshire."
DiLorenzo, who is Black and just won her fourth term in the House, previously authored two unsuccessful bills countering the divisive concept bill that became law in House Bill 2, the budget trailer.
"We're going to work on repealing that this term," DiLorenzo said Monday.
The divisive concept law restricts what teachers can teach, banning public schools from teaching that someone's race, gender or other characteristics are "inherently superior" to others.
Murdough's email went on to say his group believes "that blacks should be governing blacks and Whites should be governing Whites. Blacks and Whites weren't meant to coexist in the same nation and it's getting more and more ridiculous to ignore this any longer."
DiLorenzo waited until after election to speak out about the email so it wouldn't become a political issue.
"I believe Mr. Murdough sought to disenfranchise me and intimidate me from serving as an elected official by sending this e-mail. I feel threatened and afraid," she said in an email to Formella's office.
Murdough didn't immediately answer questions emailed to him from InDepthNH.org.
Murdough, said in his email to DiLorenzo, "We are sick and tired of rampant black violence. We are sick of our women getting raped and slaughtered by black men. We are sick of our schools being ruined and our children being inundated with uncivilized black behavior. We are sick of being told that this diversity is good for us. We are sick of savage black behavior being minimized by the people who run our governments and schools and we are sick of those same institutions rushing to hold investigations if the word 'n—-' is used or is found scribbled on a wall.
"I think you get the point," Murdough told DiLorenzo. "Anti-White legislation is not welcome in New Hampshire and neither are anti-White legislators."
He also posted his rant on Gab.com that included her photo and home number and address, with someone else posting photos of apes.
https://gab.com/ryanmurdough/posts/109215208378234558
Murdough's email was more disconcerting than DiLorenzo had expected. During the last weekend before the election, DiLorenzo found she couldn't bring herself to go out canvassing alone even though townspeople, police, the House Speaker and others have been wonderfully supportive.
House Speaker Sherman Packard's spokesman said,
"As is our process, communications of this nature are sent to our Protective Services personnel who refer the matter to the Dept. Of Justice for review to see if they are criminal in nature.
"The Speaker and his administration condemn all forms of hate speech. We take these matters seriously, and our first priority remains the safety and well-being of our Members, Staff and visitors."
DiLorenzo said, "There's always questions asked like, Is there racism in New Hampshire. I think the expectation of people is to say no, but we know there is."
She doesn't personally know Murdough. He did run as a Republican for the House about a decade ago, but was denounced by the Republican party and lost.
DiLorenzo said her feelings keep shifting, but when she thinks of the email, she mostly just feels sad.
"I feel really sad that a short email could make me cry," DiLorenzo said.