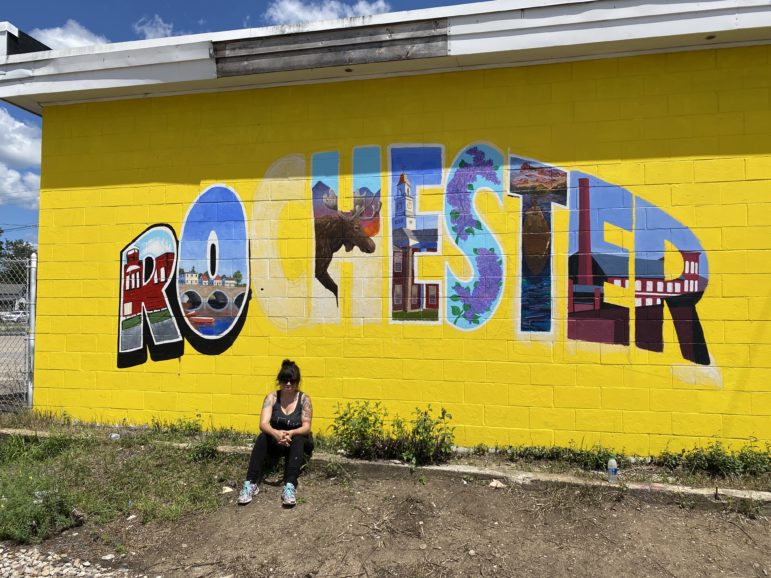 By SUSAN DROMEY HEETER, Joyful Musings

The word "wall" tends to conjure up conflict, angst, political distress. The word, mural, defined by Merriam-Webster as "of, relating to or resembling a wall" brings about quite the opposite. Today I muse joyfully on the mural in progress on the wall of the Salvation Army in Rochester. Today I muse joyfully on walls that unite, walls that bring colorful optimism, murals on walls that are so brilliant, it's glorious to pause at a stop light and stare.
Last week, I met with the women behind the latest mural in Rochester: Bianca Mireles and Jess Clay. We met at My Cielo Taqueria, Rochester's newest Mexican restaurant that celebrated its first-year anniversary this July. It seemed only right to meet outside on a sunny July day, a perfect day to eat tacos, drink horchatas and talk about the community of Rochester, the community behind this incredible work of art. Both women exude joy, exude enthusiasm about the volunteers on this project, the time and talent behind making this mural happen.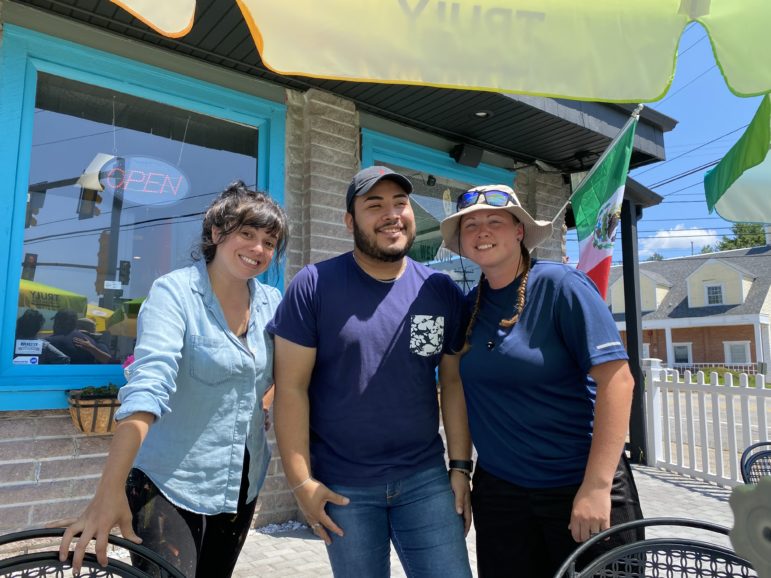 Located on Columbus Avenue at the intersection of Summer Street in Downtown Rochester, the "Postcard" Mural spells out ROCHESTER and exemplifies all that is wonderful about the Lilac City. Pre-dominant in the paintings is a moose, Spaulding High School, Ursa Major and, of course, lilacs. Still a work in progress, Mireles remarked, "I do public art projects that mirror the values, cultural identity and atmospheric optimism of the spaces they occupy."
Mireles also remarked, "You ask this community for anything and they give it to you."
Gifts given, in addition to time, money and talent include ladders, a generator and a neighbor that allows artists to use her bathroom and sink.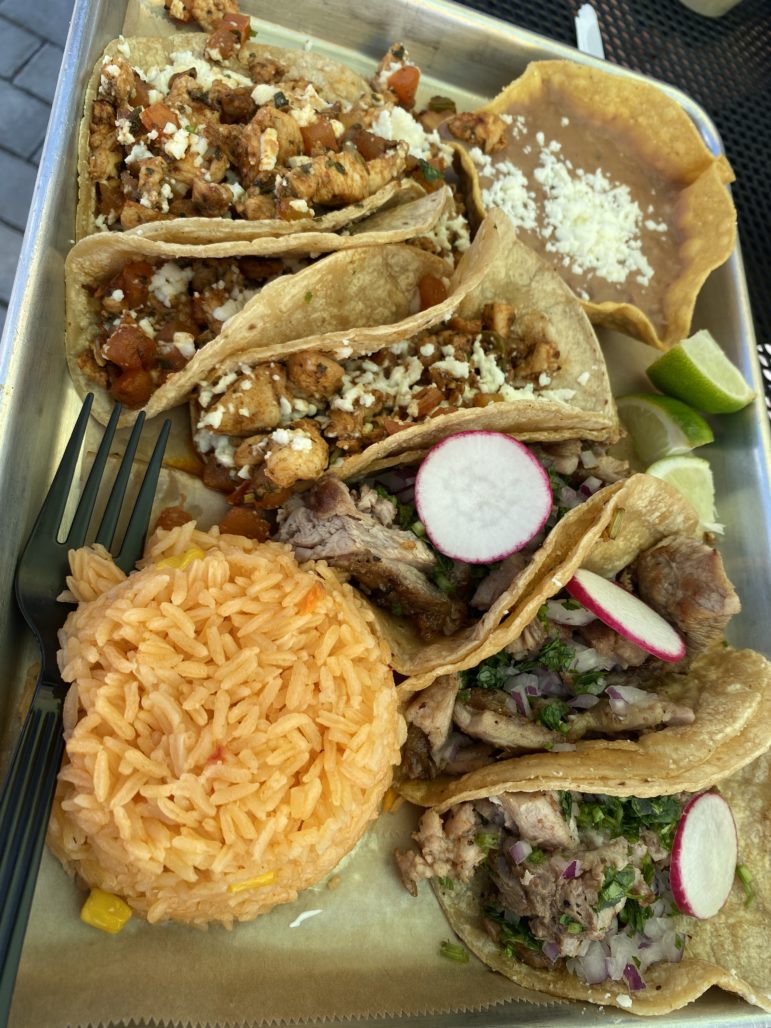 Clay, owner of Clay's Properties and one of the sponsors of the mural, spoke of the power of community, the power of bringing people together. According to Clay, she wants to "be the joint compound of the demographics of people that don't understand each other."
Both women could not say enough about the art community in Rochester, particularly Matt Wyatt who, dear musers, ideally will star in another column celebrating the accessibility of art in Rochester, art for all, art for the entire community.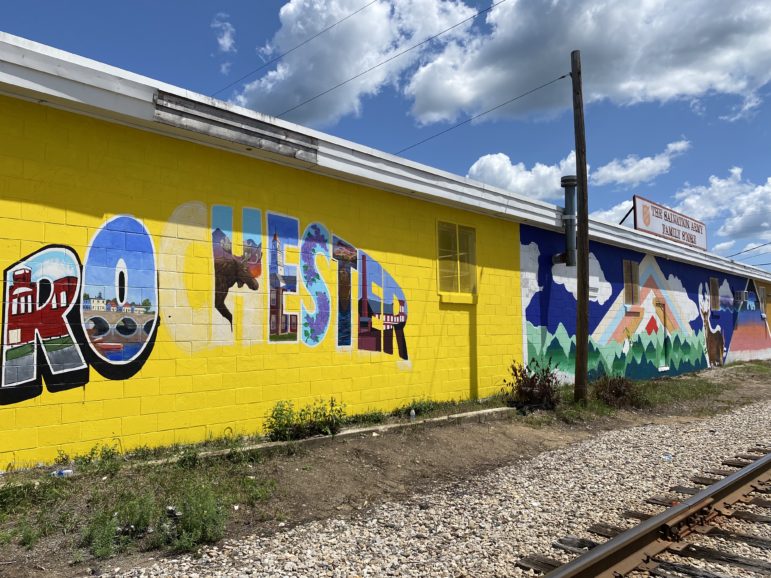 It's wonderful to muse joyfully on murals and I invite you to watch and witness the transformation of this blank wall into a mural of hope, "atmospheric optimism" and beauty in the wonderful city of Rochester. Let's face it, we all need some joint compound these days and what a wonderful way to unite together through a mural on the corner of Summer and Columbus.
Susan Dromey Heeter is a writer from Dover who recently let her hair go au natural white. Writing has been her passion since her English majoring days at the University of Massachusetts in Amherst. Dromey Heeter has lived in The Netherlands, Alaska and currently basks in all things New England, including the frigid winters. An avid swimmer, Dromey Heeter's great passion is to bring back body surfing as most children have no idea how to ride waves without ridiculous boogie boards.