Seven miles off New Hampshire's diminutive but welcoming and sparkling shoreline, lie the Isles of Shoals, a small grouping of islands, really spits of land. Most are uninhabitable, but two of them, Appledore and Star Island, have been the homes of fishermen in the past, and now host visitors, mainly scientists and college students at Appledore, and families and conference gatherings at Star. You can see the sparkling oceanic house from the shoreline, especially at night, as twinkling lights offshore. Those lights were dimmed last summer because of the pandemic. But in a short time, Joe Watts, chief executive officer of the Star Island Corporation nonprofit, will reopen the sprawling structure to the public once again. Roger Wood, in his latest podcast, caught up with Joe Watts to talk about his long-standing history of the building and his plans for a rejuvenation this year.
Joe Watts has served as CEO of the Star Island Corporation since 2012. He was first introduced to Star as a young boy when his parents brought the family to a conference. He's been a "Shoaler" ever since. As a teenager, Joe joined the summer staff, affectionately known as Pelicans, in the late-80s. He has been working full-time for the organization since 1998. He has experience in nearly every facet of island stewardship, including housekeeping, painting, facilities management, conference center director, island manager, and all-around ambassador for all things Star Island. Joe is particularly thrilled when all three generations of his family are able to be on the island together.
Under Joe's leadership, Star has become a model of environmental stewardship and sustainability practices, has significantly increased day visitor access and overnight guests, expanded conference offerings, and ensured the fiscal wellbeing of Star Island Corporation, a nonprofit organization.
Joe grew up in Manchester, and received a BA from the University of Pennsylvania and Masters Degrees at both Penn and the University of New Hampshire.
Joe and his wife, Brenda, live in Kittery, Maine with their two children. They are active members of the Seacoast community, serving on numerous boards and committees.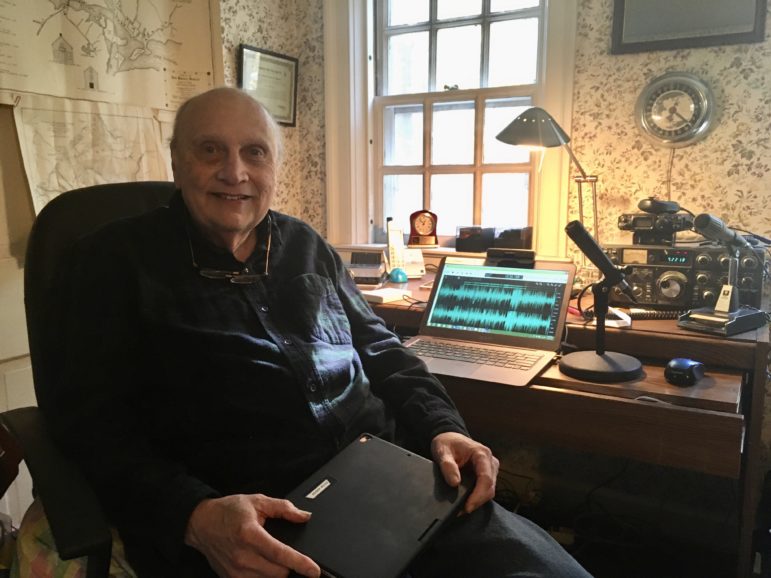 Roger Wood is an award winning radio, newspaper and television journalist, with over 40 years of experience in the media. Roger has spent his entire professional career in New Hampshire. Roger currently serves as associate publisher at InDepthNH.org. He has produced news and special feature reports for InDepthNH, New Hampshire Public Radio, NPR, and other Public and commercial radio stations. He also produced spot news for CBS Radio.