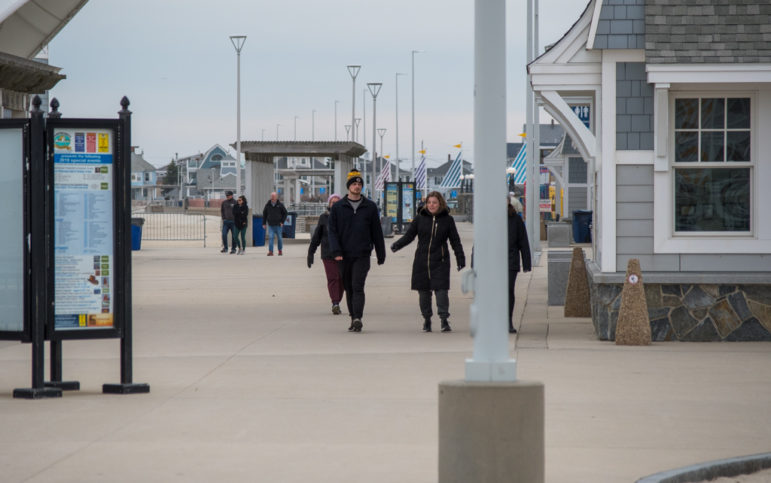 By JEFFREY HASTINGS
HAMPTON – Hundreds of people were outside walking, jogging and having fun with their dogs at Hampton on Saturday for Gov. Chris Sununu's Stay-at-Home emergency order's first full day.
State Police Lt. John Hennessey said there were no issues with people trying to access the beaches. It was a cold breezy day on Saturday which normally would keep visitors at home.
Sununu has closed all of the state beaches on the Seacoast as of midnight March 27, closed all essential businesses and told people to stay home unless they are going out to essential jobs, to buy groceries, get fresh air and other reasons. Restaurants are closed to sit-in dining, but take out and delivery are allowed. Gatherings of people are limited to 10.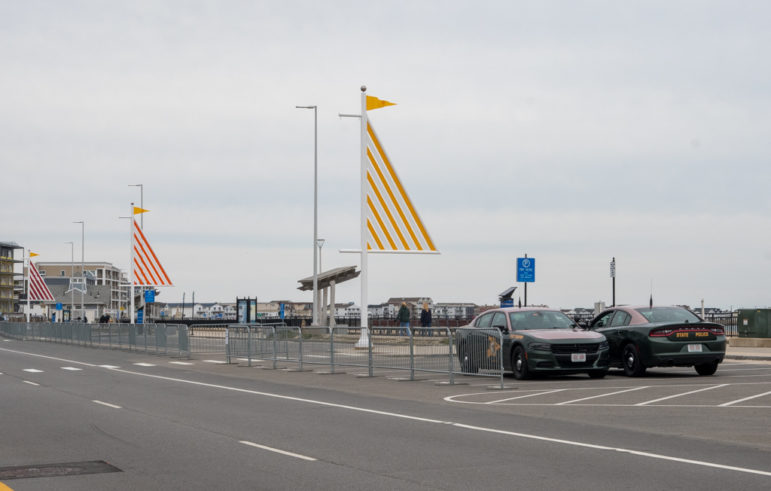 Police can arrest people and businesses for repeatedly violating emergency orders, but Attorney General Gordon MacDonald has urged they use great discretion. See MacDonald's memo to police that includes the Stay-at-Home order and list of essential services here. https://indepthnh.org/wp-content/uploads/2020/03/20200327-law-enforcement-memo-covid19-1.pdf
New Hampshire State Police parked along the beach walls, and had parking shut down, but many visitors found parking on side streets and lined up at restaurants offering window service to get food such as fried dough.
The Beach Plum restaurant directly across from the closed North Hampton Beach had a full parking lot of cars with people waiting in line.
Nancy West contributed to this report.