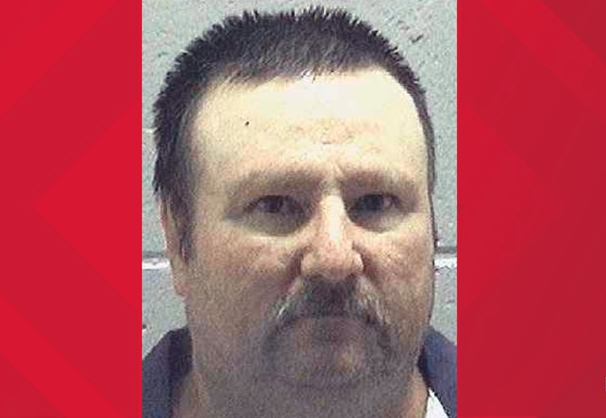 By NANCY WEST, InDepthNH.org
It took about a week before Andru Volinsky of Concord could talk about it without crying, but on Jan. 16, he won his 30-year fight to keep Jimmy Meders from being executed by the state of Georgia.
And the veteran defense attorney, school funding advocate, Executive Councilor and gubernatorial candidate got the good news while sitting in plastic lawn chairs with Jimmy, his mother, Faye Meders, family and friends at the Georgia prison just hours before Meders was scheduled to die.
"We were there to say goodbye without saying goodbye," Volinsky said. He was agonizing over the prospect of witnessing the death by lethal injection that was set for 7:30 p.m. that night.
Meders was convicted of the 1987 murder of a convenience store clerk during a robbery that reportedly netted $38. Supporters say DNA tests would prove his innocence.
The petition before the parole board had been heard the day before and the attorney who wrote it, Mike Amirand of the Southern Center for Human Rights, drove to the Georgia Diagnostic and Classification Prison in Jackson from Atlanta to deliver the news in person. He walked over to Jimmy. "They commuted your sentence," he said.
Volinsky still tears up remembering the wonderful news.
"There was some hugging and crying and cheering," Volinsky said.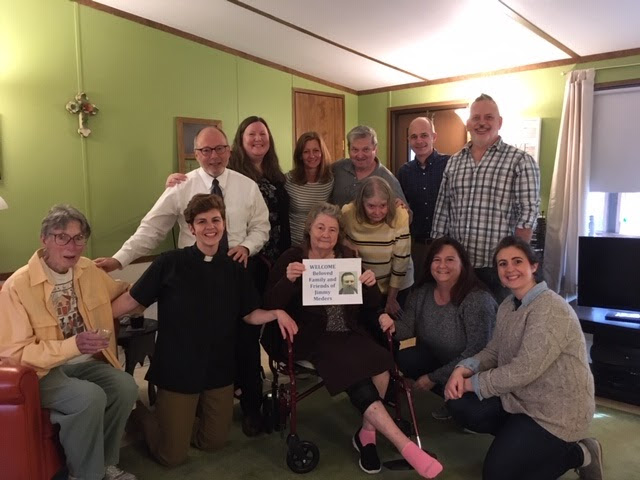 Jimmy's supporters then celebrated with champagne and cookies at the New Hope House that is run by Catholic Charities for families visiting their loved ones on death row in Jackson. A pastor led a group sing of "Amazing Grace."
Although no death row inmate had been granted clemency in Georgia since 2014, the decision came as no surprise to Jimmy's mother, Faye Meders, who later told Volinsky what had happened to her earlier that day. She also shared her story with InDepthNH.org recently by phone.
Faye Meders said she knew at 5:29 a.m. when she was awakened that morning that God was going to spare her son.
"It was a light in the ceiling, a round light like you were shining a flashlight up there," Meders said.
She knew the precise time because she glanced at her Fitbit. It was still dark out.
"I said, 'God are you are you going to grant clemency and he said yes. I asked him again and he said yes. It was like a peace came over me, you know how you just relax," Meders said. "I went back to sleep."
Meders said she always believed in the power of prayer, but never as strongly as after that conversation. She now wants to pray that her son is vindicated of the crime she is convinced he didn't commit.
She believes DNA tests will prove he wasn't the shooter. Meders has also turned to praying for the attorney from New Hampshire who has helped her son so much.
"I'm praying Andy gets the governorship," Meders said.
The case took time away from his family over the past 30 years, but Volinsky felt compelled to help him. "I did it because I thought it was the right thing to do," Volinsky said.
"The criminal justice system doesn't work," he said. "There are not enough strong advocates available to even the odds."
Volinsky said he has the experience from having lived in Tennessee where he defended death penalty cases and felt he has to pass on that knowledge.
"It's an incredibly complicated legal system. I can't just waste that knowledge and experience," he said.
Why? "Part of it is, I'm pigheaded and this guy got a very raw deal. There are real questions about whether he was the shooter and I'm 100 percent convinced he did not belong on death row whether he pulled the trigger or not."
Jimmy has had a clean prison record in the Georgia penal system all these years, he said.
People helped Volinsky when he was the first in his family to attend college on a scholarship and continued to help over the years.
"I want to do the right thing and I do remember where I came from. People gave me a hand and this is my way of paying it back," said Volinsky who grew up in Leavitown, Pa. where his father was a mechanic who worked in maintenance and his mother was a homemaker.
Volinsky's wife, Amy Goldstein, said in an email that Andy has always represented someone on death row and that is part of why she loves him.
She was waiting for the call last month to say that Jimmy was dead in spite of her husband's efforts.
"But sometimes the good guys win," she wrote, concluding, "Now we are smiling through our tears."