By JEFFREY HASTINGS, Frame of Mind Photography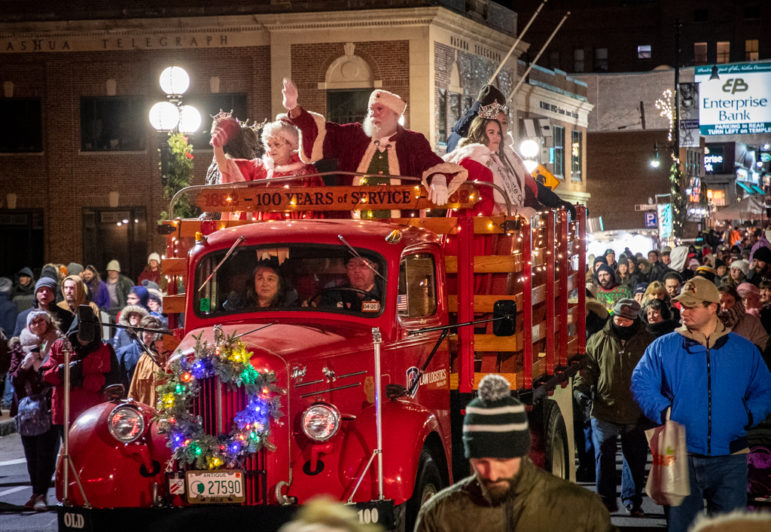 NASHUA – An estimated 35,000 people embraced the cold temperatures and steady breeze to kick off the holiday season with the annual Winter Holiday Stroll.
Walking with candles from City Hall North to the tree lighting ceremony, participants lined Main Street.
Santa, of course, helped with the countdown, and tree lighting.