By SUSAN DROMEY HEETER, Joyful Musings
What a week for standing ovations. What a week for witnessing honor, to muse joyfully on women's voices, women's spirit, women's truth.
And in that feminine spirit, I shall refer to standing ovations with the double entendre of standing ovulations with the hope that fertilization may occur for both women and men, for both boys and girls, for truth to speak to power, for grace to align with dignity, for joy to align with sorrow.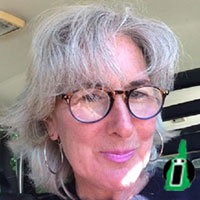 I give a standing ovulation to InDepthNH's Nancy West, who four years ago started this online publication whose belief "is that vigorous, in-depth news coverage focused on government and public servants is the bedrock of a thriving democracy" and who promises to "hold the powerful accountable." Nancy works tirelessly to ensure that all sides are covered, all voices are heard, all journalists are treated with dignity and respect. Standing O, Nancy, standing O.
Gloria Norris, author of the novel, Kookooland earned a standing ovation and a standing ovulation after providing the opening remarks for InDepthNH's four-year anniversary held in Manchester earlier this week. Norris remarked,
"Journalists are the ones who push us to become better people. Journalists hold a mirror up to all of us and make us confront if we really like what we see."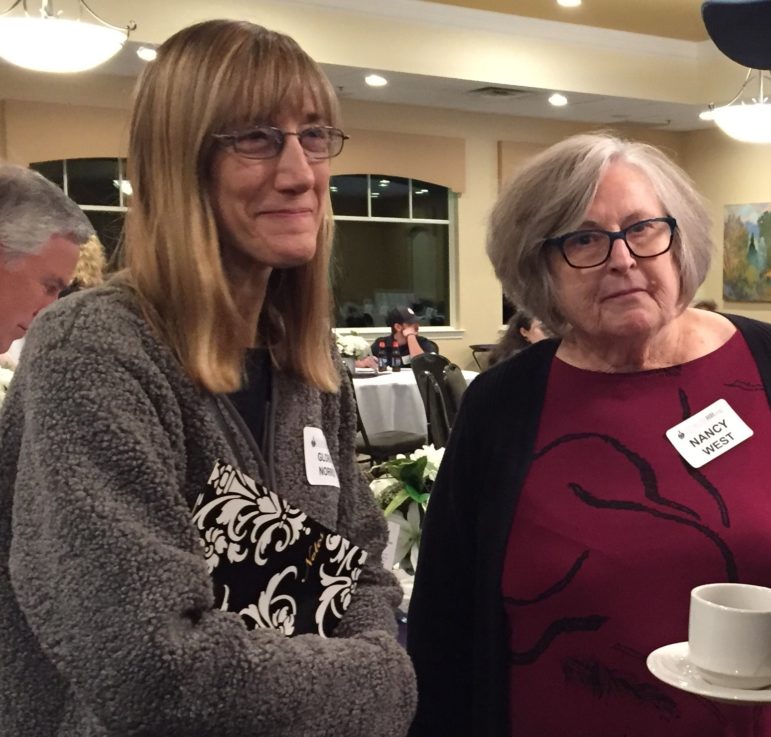 Author, screenwriter, survivor of a violent childhood, Norris spoke eloquently of gender justice, of the power of story, of community, hope, education.
And while I invite you to read the remarkable Kookooland, Norris' memoir of growing up in the projects of Manchester, I also invite you to listen to her words, her observations, her truth. Click here. I promise you'll be riveted.
Finally, who does not want a Marie Yovanovitch t-shirt, bumper sticker and hat for Christmas? Her dignity, grace and eloquence in her testimony literally stopped me in my tracks; I pulled over upon listening to her speak truth to power, dignity to sham, honor to lies.
I looked out at the trees and imagined them standing for her ovation, her standing ovulation that encourages the fertilization of regaining dignity to this nation, honor to its citizens, simple joy in doing the right thing.
And I muse joyfully you, too, have women – and men – to whom you will give standing ovations, standing ovulations. To get on one's feet and applaud is the ultimate act of love, of respect, of hope.
I love and honor these women for providing all three in this November of 2019; I muse joyfully there will be more.
Susan Dromey Heeter is a writer from Dover who recently let her hair go au natural white. Writing has been her passion since her English majoring days at the University of Massachusetts in Amherst. Dromey Heeter has lived in The Netherlands, Alaska and currently basks in all things New England, including the frigid winters. An avid swimmer, Dromey Heeter's great passion is to bring back body surfing as most children have no idea how to ride waves without ridiculous boogie boards.