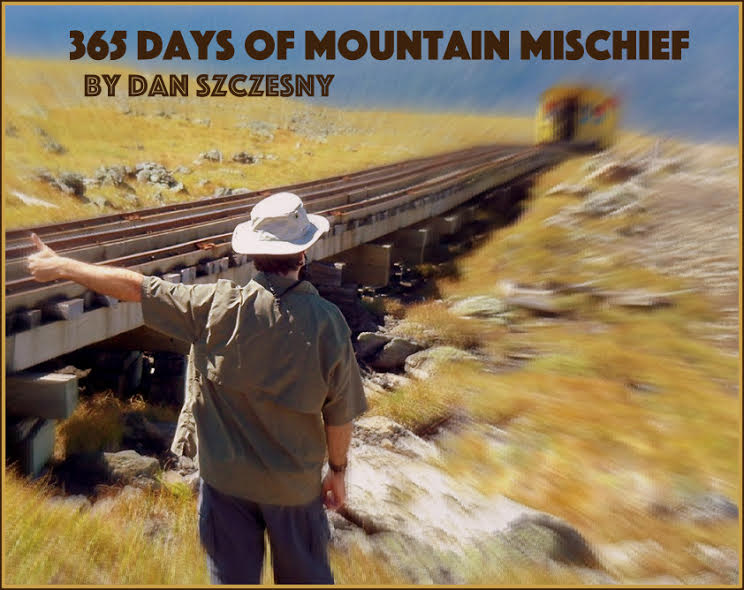 InDepthNH.org co-publishes 365 Days of Mountain Mischief with the Concord Monitor and Manchester Ink Link
Manchester author/journalist Dan Szczesny writes  '365 Days of Mountain Mischief,' which includes snippets from his upcoming book on Mount Washington, 'The White Mountain.' (Available Spring 2018) Become a donor or sponsor to The White Mountain Campaign: email Dan at danszczesny@gmail.com or go to http://www.hobblebush.com/product-page/the-white-mountain

By Dan Szczesny
Daniel Rossiter was alone now. Old Peppersass – one of its cog teeth broken – was picking up speed, hurdling down the tracks toward Jacob's Ladder.
This was supposed to be Peppersass's triumphant return up Mount Washington. In 1929, the curious bottle-shaped engine that first pulled tourists into the clouds was 50 years old. It had been shown off at fairs around the country, exhibited in museums, and had earned a rightful reputation as an engineering wonder. Now, to celebrate the engine's return to its parent mountain, the old girl – accompanied by an engineer, the engineer's son and a couple journalists – had been refurnished, repainted and sent up the mountain to much fanfare and publicity. Dignitaries of many stripes were waiting at the summit where a grand feast was planned.
But something went terribly wrong. Peppersass had made it just passed the ladder when the old girl huffed her last breath. A tooth snapped perhaps, a gear bolt jumped the track and when she came down, there was nothing but the gravity between the men crowded into the contraption and the base camp one mile down. Peppersass had only one brake system and try as they might, the engineer – an aptly named big man named Jack Frost – could not slow her down. So they jumped, all of them, except Daniel Rossiter.
It's hard to say why Daniel hesitated. As the photographer for the railroad itself, 33-year-old Daniel had a promising career ahead of him. Just one amazing shot of the Peppersass's final plunge could set him and his family up for life. Back in Ludlow, Vermont, Daniel's new wife, Ann, waited with the couple's new-born daughter, Constance. A long term contract with the railroad would be a boon to his new family. Others insist that Daniel hesitated because his expensive, new state-of-the-art camera had been stored in the engine tender and his efforts to save his lifeblood gave him pause.
But I think I know what was in Daniel's mind. Years earlier, Daniel had been conscripted by a local paper in Vermont to cover a motorcycle race at a county fair. One of the racers jumped the track and crashed into the spectators. Daniel dropped his camera and rushed to the aid of the injured, then ran to get a bucket of water for rescuers who arrived in an ambulance. Only then, did he take pictures of the wreckage.
He was fired for that brief moment of humanity, his managing editor furious that Daniel failed to bring back a picture of the wounded. After a time, Daniel had begged for his job back, telling his boss that next time he comes across a man on fire, he'd take a picture of him first, and throw water on him second. He was rehired.
He was a journalist's journalist, Daniel was. He did retrieve his camera, which was later discovered focused and ready for a shot. But Daniel never had a chance to secure his legacy, for somewhere around the high point of that ladder as Old Peppersass jumped the track for the final time and plunged into Burt's Ravine, so to did Daniel.
Later, a newspaper account of the incident explained that Old Peppersass was eventually fished out of the ravine, put back together and brought down for display at the Base Station. Sadly, the article muses, Daniel Rossiter could not be put back together again…
---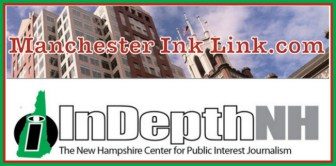 Dan Szczesny is a long-time journalist and author living in New Hampshire. His books include The Adventures of Buffalo and Tough Cookie, a hiking memoir about a one year, 225-mile journey through some of New Hampshire's least known wilderness with his 10-year-old foster daughter. Also, The Nepal Chronicles, about a month long trek to Everest Base Camp and marriage in Kathmandu. His first collection of fiction, Sing and Other Short Stories, and includes a variety of short fiction spanning Dan's 25 year career as a writer and journalist. His latest book, Mosquito Rain: Alaskan Travel Essays is an illustrated travelogue of Dan and his wife's journey to discover the true meaning of the Last Frontier. Dan is also the Editor of Murder Ink, a series of New England-based Pulp Fiction anthologies set in or around the newsroom. Volume Three is set for release in 2018.