Sunshine Week came and went last month promoting dialogue about open government. Since InDepthNH.org has declared a news emergency in New Hampshire, we've decided that every week should be Sunshine Week and every day Sunshine Day. To that end, we are launching a new series today called Sunshine Second, brief examples of how officials respond to requests for public information from InDepthNH.org, New Hampshire's statewide nonprofit investigative news website. We invite all news outlets to publish them and share their own experiences. Send us your reader examples to nancywestnews@gmail.com. April Fools' Day 2016 seems a fitting day to launch this occasional series.
Sunshine Second 4/1/16
By Nancy West
While working at the New Hampshire Union Leader one night sometime in the mid-1990s, I took a call from a New York Times reporter who was desperate to get a hold of then-Gov. Stephen E. Merrill for a comment.
She wanted me to dig into my confidential stash of super-secret home phone numbers that journalists jealously guard.
"Sure thing," I told her without a moment of hesitation. I grabbed a big yellow Manchester phone book, also known as a telephone directory, and turned quickly to the M's and gave her what she needed. Newsroom desks were piled high with these well-worn books in those days.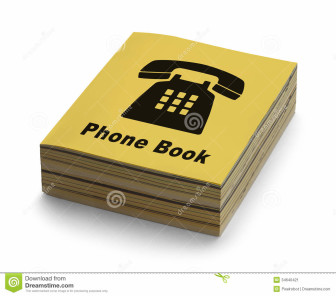 I didn't tell her that Merrill's home number was listed inside one, or that she could expect the Republican governor to pick up the phone if he was home. His address was listed, too. She could have driven to Manchester and just knocked on his door.
But that was a whole different time.
As the number of reporters has dramatically dropped at news outlets across New Hampshire, the number of "spokesmen" seems to have increased. I still haven't figured out exactly why. They seem to be growing in power, too, kind of like an angry Hulk in very

slow motion.
During its first eight months publishing online, InDepthNH.org's attempts to interview Democratic Gov. Maggie Hassan have been unsuccessful. No sit-downs, no quick telephone questions and no specific reason given as to why.
Hassan's spokesman, William Hinkle, responds to our questions by email with comments to be attributed to him. Timely follow-up questions are virtually impossible with this method of communication. When asked about Hassan's policy for responding to reporters' questions, Hinkle said there isn't one.
"There is no official policy and we strive to be as responsive as possible to all media requests, including the Governor's regularly held media availabilities," Hinkle said recently, via email, of course.
It was the first time Hinkle had mentioned these "media availabilities," so I emailed back, hungry for more information. Hinkle later emailed saying they occur after the Governor and Council meetings.
"(A)nd she regularly participates in in-person and phone interviews with members of the media, though we do not keep a running list," Hinkle said.
"She also puts out a weekly schedule of public events for the media to plan around and frequently conducts interviews at these events," Hinkle said. I have yet to see one of these schedules or find out where she puts them. I better email Hinkle.
Hinkle included in one email a link to a sit-down interview Hassan did on WMUR's CloseUp about her State of the State address.
The governor's office is exempt from RSA 91a, the state's right-to-know law, Hinkle said.
The governor in Flint, Mich., enjoys the same legal exemption to releasing information.


"The Governor's Office does respond to such requests in accordance with Part I, Article 8 of the New Hampshire Constitution subject to all applicable defenses and privileges," he said, via email.
Hinkle didn't say why Hassan wouldn't speak with this reporter at InDepthNH.org or even exchange emails in her own words, instead of Hinkle's.
"Your inquiries are also consistently responded to by the Governor's spokesperson, which is me," Hinkle said.