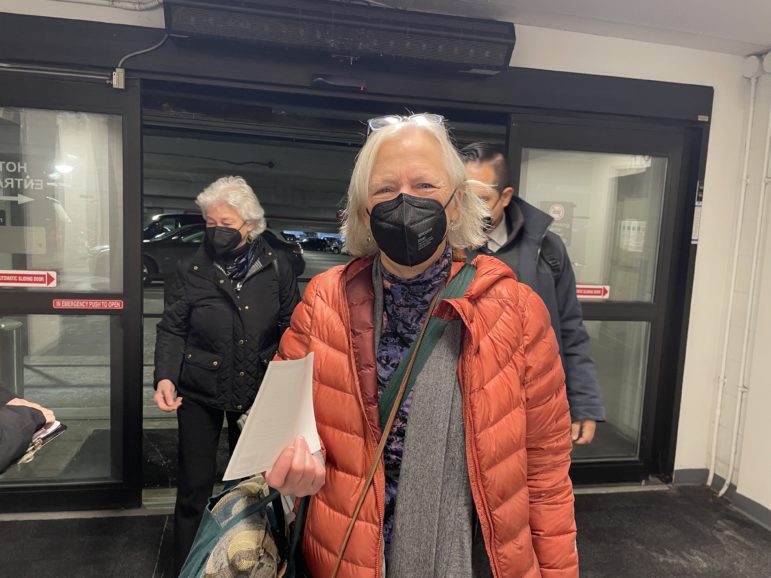 By PAULA TRACY, InDepthNH.org

MANCHESTER – Divided between "mask optional" and "masks required," members of the House of Representatives returned – some reluctantly – to in-person voting for the first day of the 2022 session on Wednesday.

State Rep. Ivy Vann, D-Peterborough, who was masked, told InDepthNH.org: "We should not be here at all."
The in-person meeting at the DoubleTree By Hilton in Manchester at the height of the COVID-19 pandemic sent a bad message to the public, Vann said. She said she was upset that she had to come and choose between representing her constituents and risking her own health.
The smaller state Senate with 24 members spread out Wednesday in Representatives Hall where the 400-member House usually meets when there isn't a pandemic.
State Rep. Carol McGuire, R-Epsom, who was not wearing a mask Wednesday, said she felt comfortable being in the indoor venue. She said she was not afraid of either becoming sick or making others sick.
Vann and McGuire both said they became ill recently with the virus and were likely infected by visiting family members at Christmastime, but both said they recovered without serious illness or hospitalization.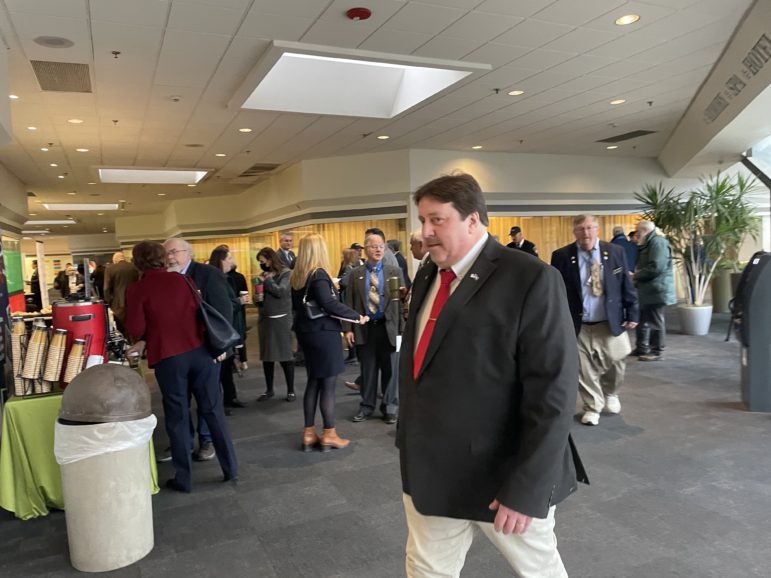 Two state Representatives, Jeffrey Salloway and Dr. Bill Marsh, both Democrats with medical backgrounds, cautioned Monday that the House session could become a super-spreader event because some Republicans refuse to wear a mask or be vaccinated.
Vermont, which is also experiencing their worst infection rates, has opted for their legislatures to open remotely for two weeks, something House Speaker Sherman Packard has refused to do.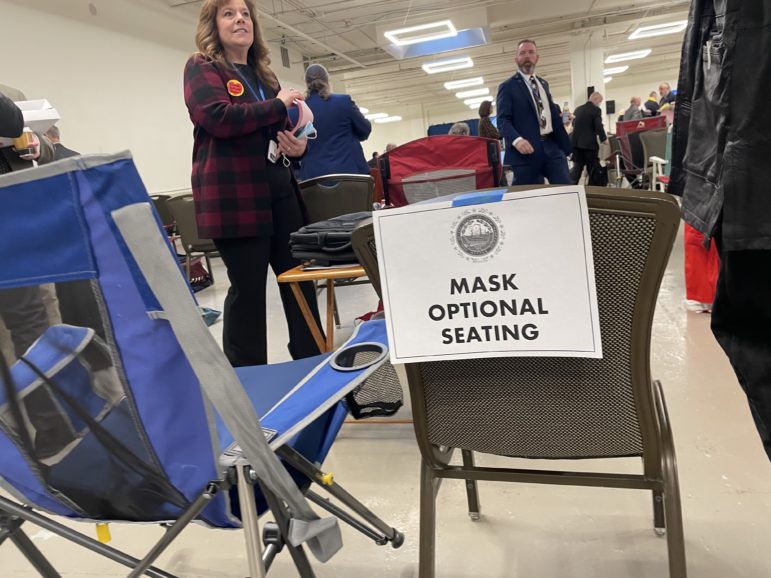 As the pandemic rages on, the state, like the House, remains divided on mask-wearing.

Legislators were each sent two at-home testing kits to use before attending the session but it was unclear how many recently used them and there was no prohibition against attending if they tested positive.

In the Dec. 30 House Calendar, Packard urged lawmakers who were feeling ill to stay home but there was no prohibition if they chose not to.
New Hampshire has among the highest rate of transmissibility right now with 20 percent of all PCR tests being positive. More than 2,000 people have died from COVID-19 in New Hampshire.

Democrats are fighting in federal court challenging the Republican's decision to require in-person voting, but no ruling has been made.

House leaders say it would be too complicated to handle voting remotely while Democrats say the decision infringes on their rights, including lawmakers who are disabled.

The seating arrangement was broken down not along party lines as is traditional but basically in three sections.

Democrats primarily sat with masks. Republicans were primarily not wearing masks. In the middle, there was a group of mostly Republicans who were wearing masks.

There was no breakdown available on how many were mask-less.

House Democratic Leader Rep. Renny Cushing, D-Hampton released a public statement: "For over a year, House Democrats have advocated for the reasonable use of video technology to allow lawmakers to participate without putting their communities at risk.

"After a year of successfully implementing remote access at the committee level, it would be irresponsible and reckless to take that option away during the worst pandemic in a century. The NH Supreme Court has already confirmed that remote House Sessions are permissible under the NH Constitution. Once again today, Democrats will fight for reasonable accommodations to protect our communities."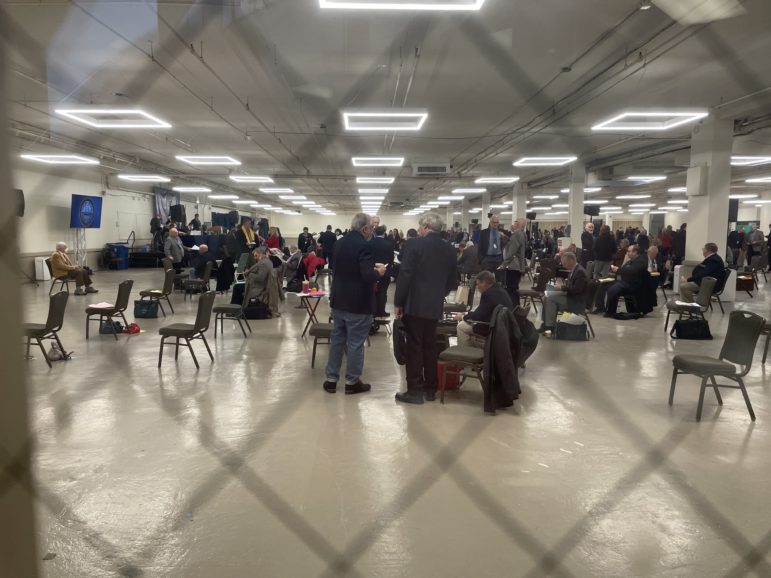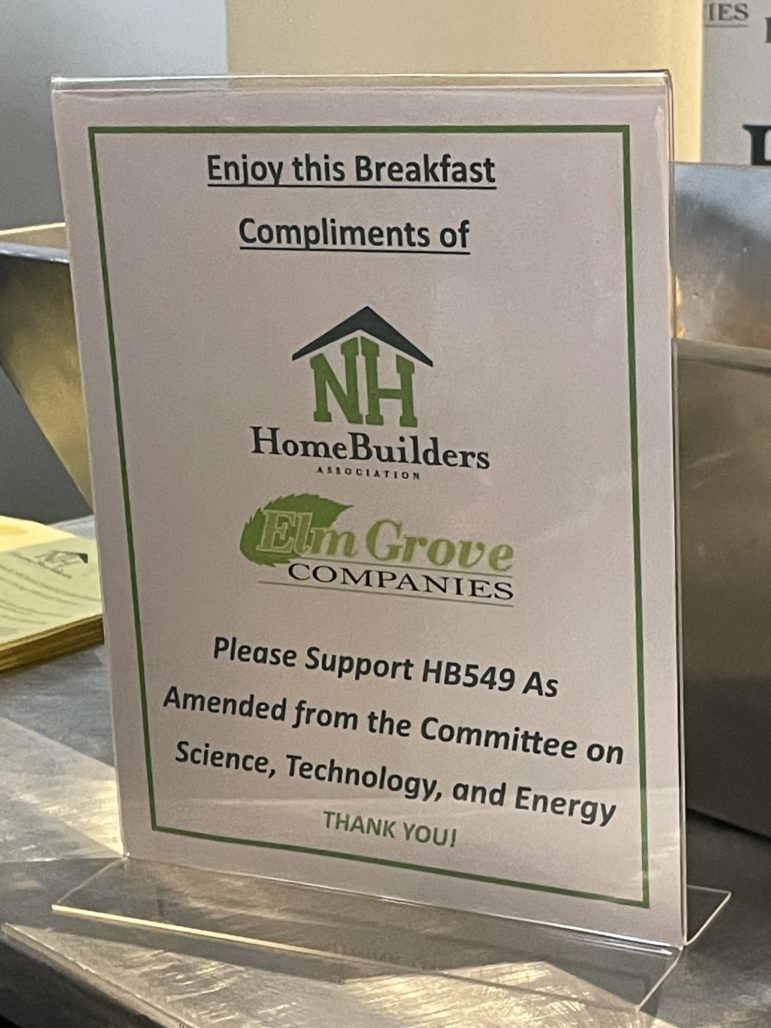 The public viewing room at the DoubleTree by Hilton in Manchester required masks. Paula Tracy photo