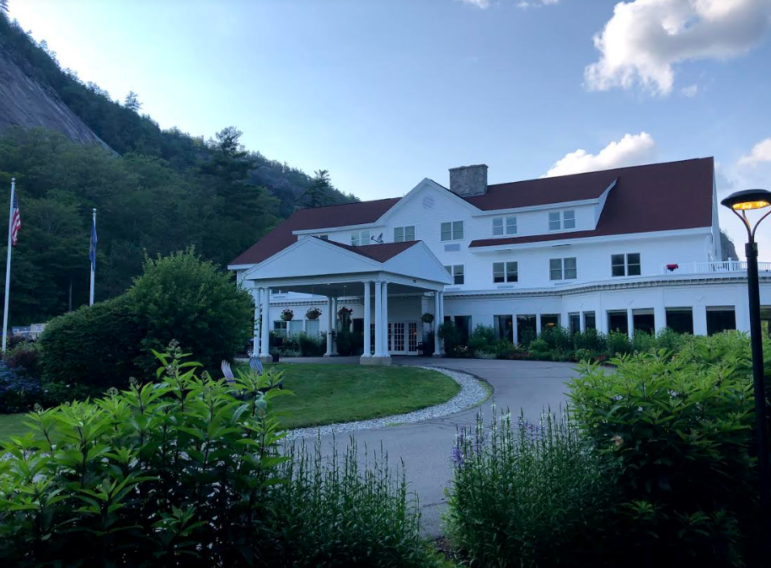 By PAULA TRACY, InDepthNH.org

NORTH CONWAY – Close to $4 million has just been spent renovating the 30-year-old White Mountain Hotel and Resort at the base of White Horse Ledge.

And the summer is off to a busy and bustling start in the Mount Washington Valley.

The Sullivan family, which opened the resort in 1990, took advantage of the COVID-19 situation this spring to close and fully refurbish the hotel outdoors and within, and it is now paying off with the hotel fully booked last week and almost fully booked throughout the summer.

The Sullivans showcased their efforts to travel writers from Boston and beyond who came for a few days of golf at the resort's 9-hole Hale's Location par 36 course, toured the region, and took a trip to the summit of Mount Washington on the Cog Mountain Railway.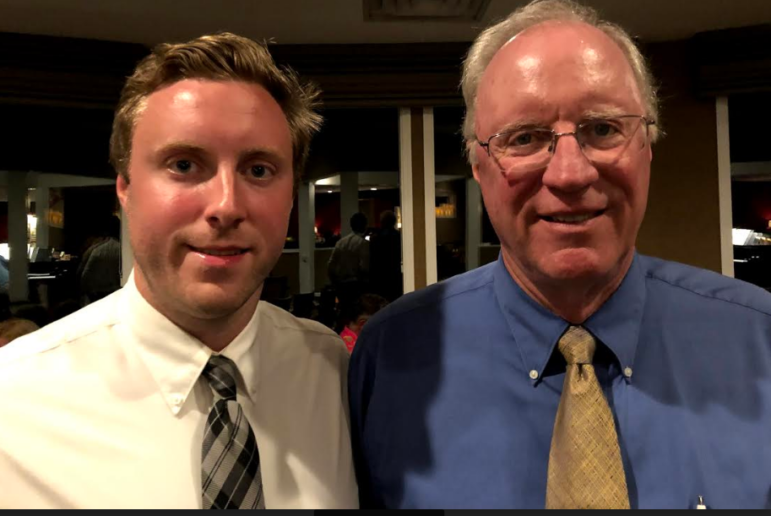 Gary Sullivan, who built the 80-room hotel beginning in 1988 and is still owner and general manager, and Trevor Sullivan, his youngest son of four children, who is revenue manager, sat down with InDepthNH.org to discuss their decision to invest in the region, their experience through the pandemic and decisions to help retain a dedicated workforce after the Granite State's tourism industry was hit hard over the past 14 months.

The elder Sullivan began in the hotel business in Maine but has since sold that.
"When I built the Boothbay Harbor Inn in 1984, the market wasn't very good. Six years later the market was very, very strong so I simply cashed out…to build this hotel."

He said the decision to invest in New Hampshire rather than Maine was a bit of a personal preference after growing up in the Boston area and recreating in the Mount Washington Valley in summers and winters.

"When I was a boy, I started skiing in New Hampshire at Cranmore Mountain when I was nine years old, and then my next-door neighbor's father – who was then a real estate developer – bought a house up here in Conway. He bought an old farmhouse with 400 acres for $7,000 in 1968. I started coming up on weekends in the summer to camp with my friends on their land. I just got to love the valley. I loved the summers here and I was a skier and loved the winters. When it came time to look for another property (after Boothbay Harbor Inn) of course I gravitated to the Mount Washington Valley."

He said Maine is a New York market for tourism and New Hampshire is a Boston market. The Sullivans lived for many years in Milton, Mass., outside of Boston.

Through a friend of a friend, he said he discovered that a tract of land between the White Mountain National Forest and Echo Lake State Park at the foot of White Horse Cliff had become available for development.
That was in 1988.

He said while it was offered to both the state and the federal government first to extend the park or forest, they declined to do that for lack of public funding.

"It wasn't much money," he said. What he bought was just 10 acres. Another developer came in and built homes on much of the remaining 230 acres. The back of the tract is Forest Service land and the front is a state park.

"It should have been," protected as a park or forest, he conceded, but it just wasn't.

So Sullivan purchased it in 1988 for $2.1 million with the caveat that the developer had to build the road in. It was a mile and a half in from the West Side Road and he had to hook into what would become a private water system.

He said the developer came from the water industry and built a 110,000-gallon gravity feed water system that provides water for the hotel, adjacent homes, and golf course.

"So I got about $3 million of roads and systems for $2.1 million," he noted.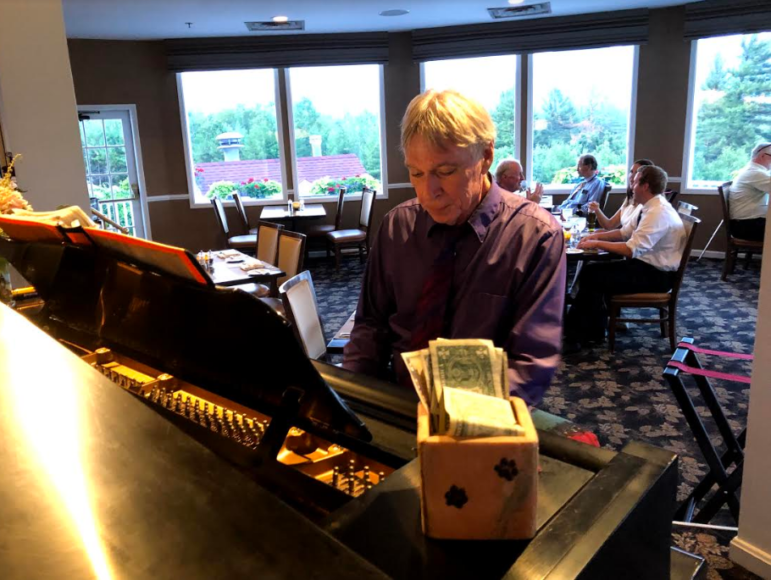 Once Trevor Sullivan came on board a few years ago, Sullivan said they decided they were going to fully develop the hotel with more rooms. He called the original architect and developer for a new addition plan with a plan to break ground in April 2020.

On March 16, 2020, COVID-19 shut the hotel.

"It was a backhanded gift if there ever was one," the elder Sullivan said of the pandemic.

While the plan was to build a new addition and renovate, he said they decided to reverse the plan and completely renovate the existing facility and leave the expansion for another day.

When the hospitality finance market improves, he said, they will likely revisit expansion plans but right now that market is not conducive to development.

"It's all up to Wall Street, but that will come," he said, "but we are very, very pleased with how the renovation worked out."

The hotel has been updated in every possible aspect from exterior siding and trim, windows, hallway corridors, room furniture, HVAC systems, bathroom fixtures, and lighting as well as a new deck for the heated pool area and improvements to the public open, 120-seating dining area and tavern.

Google lists the hotel at three stars and room rates are about $269 on average per night if you can find a vacancy.

Mark Ledger and Heidi Echelberger of Palm Beach, Fla., sat at the bar after a day-long drive up to Errol and around the Great North Woods. For five years, the couple has come to stay for a week at the resort and enjoy the 9-hole golf course, the outstanding views, and said the staff is outstanding and loyal to the family ownership.

"The food is second to none," Ledger said, and he noted the resort is a "hidden gem."

On the piano, Michael Jewell played for the diners who enjoyed a view toward Cranmore and nearby Cathedral Ledge overlooking the pool. Jewell is among a number of long-term workers at the hotel who are happy to see the hotel return to operation.
It was fully closed for three months of renovation and reopened on Memorial Day.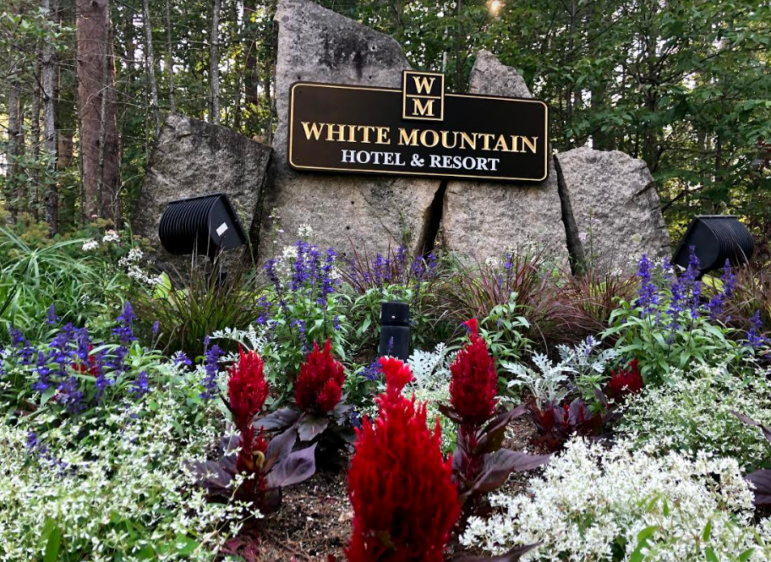 Carol Sullivan, a spokesman said the advanced bookings for the season are extremely strong and a quick check online found there were no rooms available last week.

Trevor Sullivan said obviously, with COVID-19, "It changed the ballgame, certainly. Luckily for us, we were allowed to open June 5, 2020."
The hotel, however, stayed closed till July 1, 2020, intentionally.
"We wanted to see first, how other properties fared and then second, we wanted to open on our 30th anniversary July 1, (2020) allowing for a big marketing opportunity.

That celebration brought back retired staff, including the first golf pro and general manager and a number of valley residents who worked for years for the Sullivans.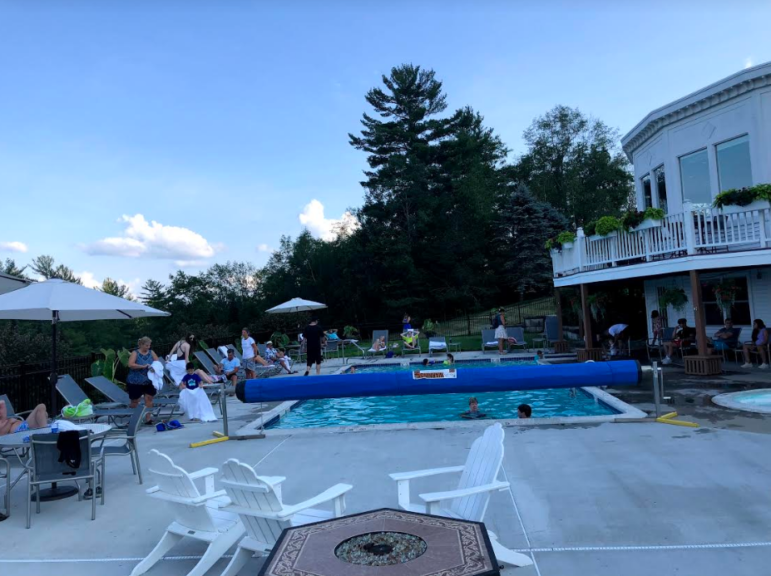 New Hampshire proved to be the perfect location for weathering the pandemic, Trevor Sullivan said.

"I think we had the best of both worlds where businesses took COVID seriously and set up their own safety measures, however, we were not as restricted as other states like Vermont and Maine where it was almost impossible to get to those states" due to 14-day quarantine requirements prior to arrival.

This allowed the Mount Washington Valley to be discovered or re-discovered by others who would normally vacation in other New England states. There were very few COVID-19 cases in the valley and the resort had a very successful summer last year.

At the beginning of the new year, the hotel was setting new records and at that point they had decided to take advantage of what they called a "golden opportunity" to do the renovations. The fact that the state had such a successful rollout of its vaccination program against the virus and the current market allowed for the timing, Trevor Sullivan said.

"Yeah, we could wait another three years but at that point, it's too late. You always have to be pivoting, changing, and improving and we were going into what we thought was going to be a very strong summer and we wanted to be at the top of our game," for this summer, Trevor Sullivan said.

During the normally slow season which is March through May, they first decided to do the renovations floor to floor, keeping the doors open to guests. But they found that doing so would actually hurt the workers instead of taking advantage of some of the federal COVID-19 relief packages, and closed the doors for a full three-month renovation.

"We were a little nervous about it because three months is a lot of time," Trevor Sullivan said, "But we said as long as we can keep it three months, not only will the hotel benefit but all of our long-term staff will be able to benefit."

After the February school vacation, they closed the hotel and began a total rehabilitation of the facility.
The resort reopened Memorial Day and it has been a wonderful success, they said.
Trevor Sullivan said the plans for addition are in hand, but they are not forcing the expansion or putting it on a calendar.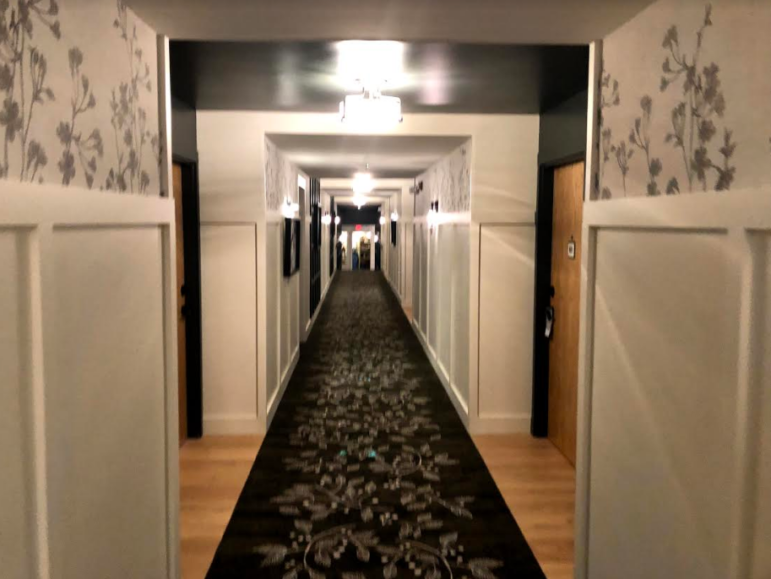 "We are ready to go, pretty much whenever," he said. "I honestly don't think it is going to happen this year or even next year but…just the difference in when we decided to do this renovation…when we got all our contracts in place in February if we had done it now it would have been twice as expensive," given the costs of construction materials.
"You'd be insane to do something right now," he said.
Trevor Sullivan is 29 and with his wife, lives in Conway. His father is 68 and lives in Hale's Location.
"We are here to stay," Gary Sullivan said.

He said he is very positive about the economic climate in New Hampshire.

"I think it is headed in the right direction," he said. "We've got such a balanced political structure here in New Hampshire. It's really the only state in New England. When you think about it, it's a balanced structure. All the other states are a one-party state."