SUSAN DROMEY HEETER, InDepthNH.org
This is the time of year where high school seniors are often asked their plans, what college they will attend, on what military service they will embark, what job they may pursue.
And I muse joyfully on plans, on skills to be mastered but today I celebrate my little next door neighbor who just learned how to swim. I muse joyfully on the skill that is akin to any college acceptance, any job offer, anything.
Yes, today I celebrate that ability to float, to stay above the water, to kick, to get wet, to splash. I am a swimmer and have been for a very long time. I cannot see the value of going to the beach without jumping in – if I have a bathing suit on, it's imperative I get wet, I kick, I splash.
And I always go under water, I generally dive in and bask in the 100% immersion of H2O, of waves or a pool, a pond or a lake. If there is water, like a Labrador retriever, I'm going in.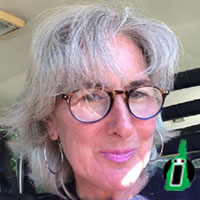 So, to celebrate my little neighbor's new skill of swimming is to celebrate with the same gusto an acceptance to Harvard, to Yale, to UNH, to UMass. Learning and loving the swim is a lifetime skill, a beautiful degree to use over and over and over again. I know I've put mine to use around the globe and have already jumped into our backyard pool. Sure, it snowed yesterday but that does not mean I cannot jump in early, jump in often, bask in my lifetime skill of swimming.
U.S. Olympic Gold Medalist, Lenny Krazelberg said, "Body does what mind prefers" with regard to swimming. Of course. When I swim, I'm completely in my mind, aware of only the water around me. I float. I feel entirely enveloped by the outside, the feel of water. My body is secondary, the world above is gone for a moment or two. I swim. I cannot speak, I move, I feel.
Under the water, I am a supermodel, a shark, an amoeba, a strand of spaghetti.
So, my little neighbor has a lifetime of swimming, I suspect he will use that degree with as much gusto as he does all of his activities: golf, basketball, riding his bike. But to be able to swim? Oh, that is his PhD of life.
Jump in, everyone, jump in. I muse joyfully you will.  
Susan Dromey Heeter is a writer from Dover who recently let her hair go au natural white. Writing has been her passion since her English majoring days at the University of Massachusetts in Amherst.  Dromey Heeter has lived in The Netherlands, Alaska and currently basks in all things New England, including the frigid winters. An avid swimmer, Dromey Heeter's great passion is to bring back body surfing as most children have no idea how to ride waves without ridiculous boogie boards.