s
 Manchester is making it happen, thanks to Brian Mooney and his associates with the Makin' it Happen Coalition based in New Hampshire's largest city.  The nonprofit organization has been around for 23 years.
Now it's started a new community-based initiative, a harm-reduction program, based on help for people with drug abuse issues. In his latest podcast, Roger Wood talks about how it could spread to other towns and cities.  
Brian R. Mooney, MHA
Mooney is a manager for the Manchester Regional Public Health Network (Makin' It Happen Coalition).  In this position he facilitates the Manchester Safe Station Committee, the Substance Use Disorder Collaborative and the Youth SUD Task Force bringing stakeholders together to community problem solve, evaluate system performance, assets, and gaps. 
Mooney works with the business community through the New Hampshire Recovery Friendly Workplace Initiative.  He serves on the NH Recovery Task Force of the Governor's Commission on Alcohol and other Drugs and the NH Providers Association Board of Directors.  
Previous experience includes the role of Executive Director for Hope for NH Recovery.  Mooney has over 20 years of experience in hospital financial management, healthcare analytics, executive decision support, business intelligence, and healthcare reimbursement systems.
He holds a B.A. in Health Management and Policy and a Masters in Health Administration from the University of New Hampshire, Durham. Previous employers include Partners Healthcare in Boston, and Eastern Maine Healthcare Systems. He is a USAF Gulf War Veteran (Medic/Firefighter), with service in the Pacific, Europe, and United States.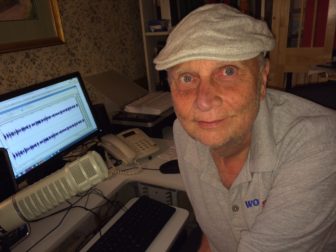 Roger Wood bio
Roger Wood is an award winning radio, newspaper and television journalist, with over 40 years of experience in the media.   Roger has spent his entire professional career in New Hampshire. Roger currently serves as associate publisher at InDepthNH.org.  He has produced news and special feature reports for InDepthNH, New Hampshire Public Radio, NPR, and other Public and commercial radio stations.  He also produced spot news for CBS Radio.