By ROGER WOOD, InDepthNH.org
Sometimes the nonprofit organization that helps others can use some help itself. Enter GoodWorkSeacoast.org.
It could be described as the nonprofit for nonprofits, and it's based in Portsmouth. Two experienced professionals founded GoodWorkSeacoast.
In his latest podcast, Roger Wood talks to Molly Hodgson, one of the founders. From their website:
"Our team works with leaders and organizations to improve systems, enhance communication, support the development of leadership, staff, and board, reduce conflict, and clarify your mission and strategic vision. We build on your organization's strengths and assist in making you more effective, collaborative, adaptive, and better prepared to achieve your mission."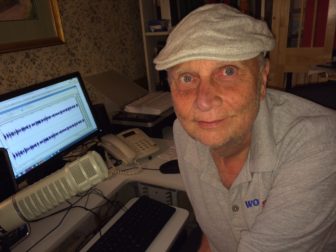 Roger Wood bio
Roger Wood is an award winning radio, newspaper and television journalist, with over 40 years of experience in the media. Roger has spent his entire professional career in New Hampshire. Roger currently serves as associate publisher at InDepthNH.org. He has produced news and special feature reports for InDepthNH, New Hampshire Public Radio, NPR, and other Public and commercial radio stations. He also produced spot news for CBS Radio.