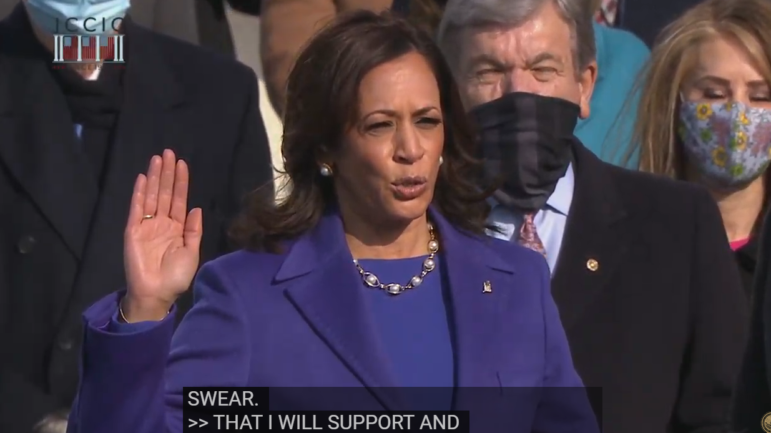 By PAULA TRACY, InDepthNH.org

CONCORD – New Hampshire's congressional delegation and Gov. Chris Sununu applauded the inauguration of a new president and vice president Wednesday and echoed hopes for unity going forward in the Granite State and across the nation.

Democrats Joseph Robinette Biden Jr., 78, former vice president under the Obama Administration, and U.S. Senator from Delaware, became the 46th President of the United States at noon Wednesday, and former U.S. Sen. Kamala Devi Harris of California, the first woman and first woman of color, was sworn in as vice president.

Biden called for unity in the nation, now reeling from health, economic, political, and social crises in a 21-minute inaugural address, which due to those crises did not include the traditional parades and public fanfare.
"Without unity, there is no peace, only bitterness, and fury," Biden said. "No progress, only exhaustive outrage."
He called this "our historic moment of crisis and challenge and unity is the path forward."
Some New Hampshire residents were in attendance.
Biden and Harris were sworn in outside the Capitol, where only two weeks ago a mob of former President Donald Trump supporters attempted to violently take control as Congress certified election results. The attack left at least five people dead, scores wounded, and many Trump supporters arrested.

Trump, who has been the first president to have been impeached twice, this time for inciting the riot, claiming that the election was stolen from him and who never conceded defeat, did not attend the inauguration.

Instead, Trump left Washington on Air Force One for his home in Florida hours before the inauguration. Former Vice President Mike Pence did attend.

The historic inauguration was during the COVID-19 pandemic which has killed about 400,000 in the country so far and almost 1,000 in New Hampshire. Concerned about the potential for violence, the usual public spectators were replaced with 25,000 National Guard troops.

Due to COVID-19, the Joint Congressional Committee on Inaugural Ceremonies did not provide tickets to the 59th Inauguration for Congressional offices to distribute but that did not stop state Rep. Charlie St. Clair, D-Laconia, who was waiting along a motorcade route as Biden and former Presidents Barack Obama, George W. Bush, and Bill Clinton went to lay wreaths on the tomb of the unknown soldier at Arlington National Cemetery.
Earlier in the day, before the inauguration, he said he found himself acting a little like an excited child along a motorcade route and sent a photo of himself with the Capitol in the distant background.

"I am very glad I came down," said St. Clair, who is also the organizer of Laconia Bike Week. "I was here in Washington for the inauguration. Not front row seats but here just a few blocks away. We cheered for any important looking cars like kids and was all good. It was said that one motorcade had both the President-elect and Vice President-elect in them. That was good enough for me," St. Clair sent as a text and a selfie-to InDepthNH.org.

In New Hampshire, many watched their televisions and computer screens as the event was live-streamed.

Republican Gov. Chris Sununu was among those who watched from the Granite State and congratulated Biden and Harris on the election.
"I join the people of New Hampshire in rooting for the success of the United States of America under President Biden," Sununu said.

Sununu said he was hopeful for a new relationship with the Administration. "I look forward to opening lines of communication with the President and his Administration in the days and weeks ahead so that New Hampshire has a seat at the table. This is an incredibly important and uncertain time for our country, where polarization and divisions run deep," Sununu said.

Sununu was elected by Republicans, Democrats, and undeclared/Independents in the same election in November, and although he said he supported Trump, he said he believed that Biden and Harris won the election fairly.

New Hampshire's all-Democratic Congressional delegation offered words of hope and support for the new administration.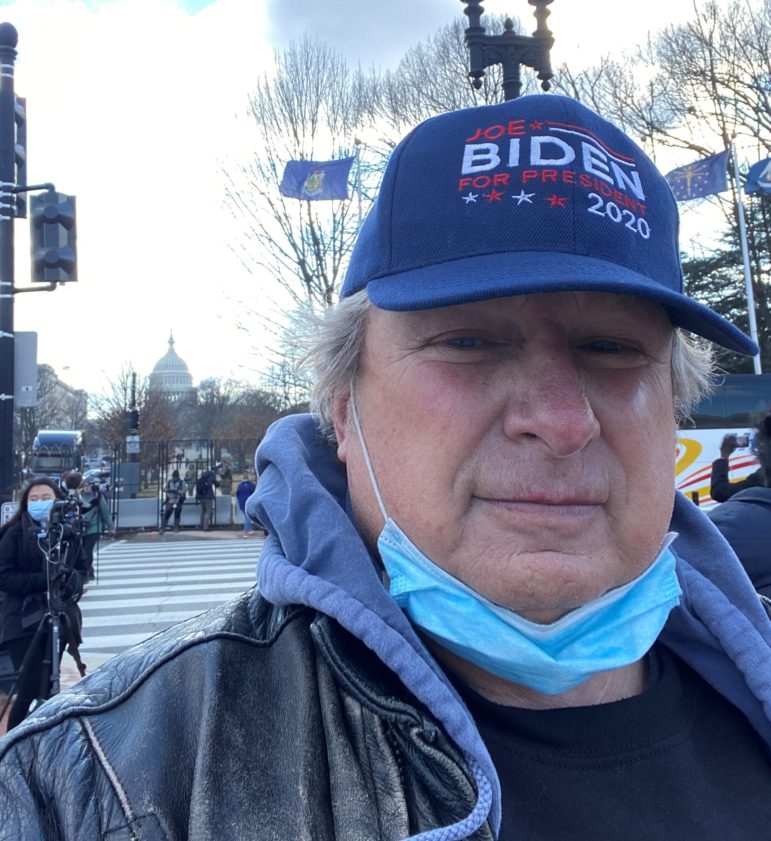 Senior U.S. Sen. Jeanne Shaheen, D-NH, who attended the inauguration with her husband, Bill, said she hoped for the sake of the nation, through all its bitter racial struggles this past year, its brutal fight against a pandemic and political divisions that the nation would begin to heal and move forward.

"I hope Joe Biden's message to Americans today echoes in communities across the nation: a brighter future is on the horizon and the way forward is together," Shaheen said. "In addition to fighting through the pandemic and economic fallout it created, we have immense tasks ahead to undo the damage of the last four years."

U.S. Senator Maggie Hassan, D-NH, said on Twitter she was proud to call Kamala Harris Madam Vice president. She also retweeted a portion of National Youth Poet Amanda Gorman's poem that she recited at the inauguration.
"There is always light.
Only if we are brave enough to see it.
There is always light.
Only if we are brave enough to be it."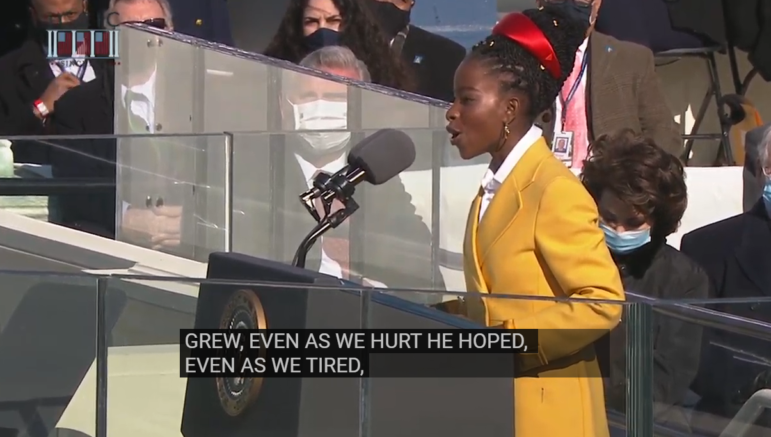 U.S. Rep. Ann McLane Kuster, D-NH, was on the Capitol steps for the inauguration and posted a few photos of herself on her Facebook page.

"Today, we turn the page on a dark chapter of American history, and we begin the hard work of healing our deeply divided nation.
"Just over 100 years ago, the 19th Amendment was ratified, securing many women the right to vote. Just over a century later, the United States has our first female vice president. This moment brings me so much pride not only for our progress as a nation but in our potential," Kuster said.
U.S. Rep. Chris Pappas, D-NH, was at the event as well and said he looked forward to a fresh, bipartisan start to advance the work of the nation.
"Joe Biden and Kamala Harris enter office at a time unlike any in our modern memory. A deadly pandemic still rages, with a death toll of over 400,000 of our fellow Americans. Our economy remains on the brink, with millions still out of work and small businesses forced to close.
"And the very foundation of our democracy has been shaken. But I am confident that the American people will meet this moment and that we will begin the process of healing and rebuilding under the leadership of President Biden," Pappas said.